Shows how susceptible we are…there are a number of these "choke points" around the globe that paralyze world trade…
https://www.zerohedge.com/markets/megaship-blocking-suez-canal-80-partially-refloated
BY TYLER DURDEN
With the Suez Canal clear, vessels who have been waiting nearly a week to transit the canal are finally entering. 
Refinitiv marine traffic data shows general cargo ship Chipolbrok Galaxy has entered the northern end of the Suez Canal.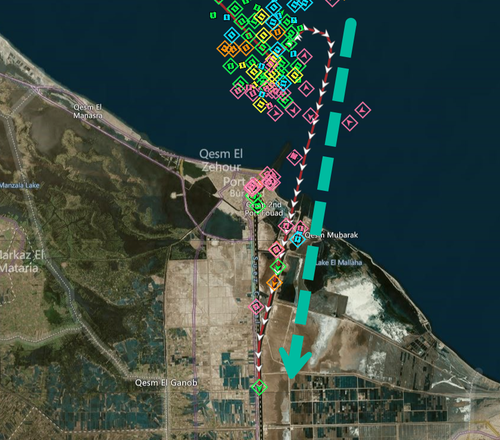 More than 450 vessels are waiting to transit the canal and could take at least ten days to normalize. 
More pictures and charts in the quoted article above…