Legislation would ban civil service pension investments from going to Chinese companies.
https://freebeacon.com/national-security/tuberville-demands-ban-on-federal-pension-fund-investment-in-china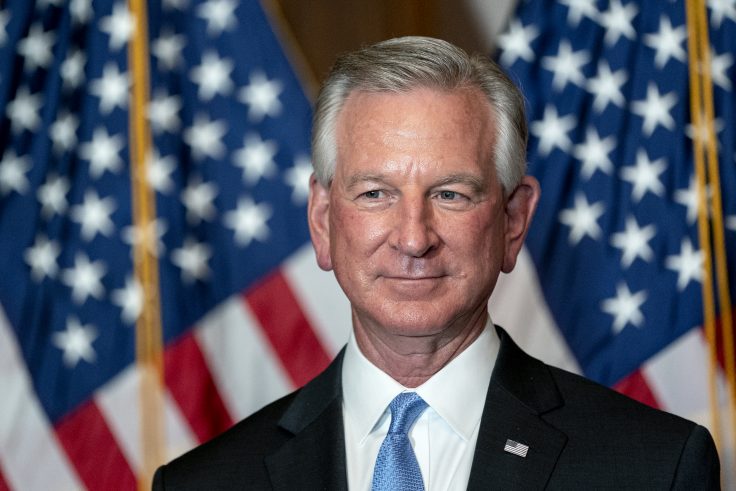 By Jack Beyrer
Sen. Tommy Tuberville (R., Ala.) introduced legislation to block billions in taxpayer funding from going to China.
The senator aims to prevent the federal Thrift Savings Plan (TSP), a retirement fund for federal workers and the military, from investing in companies connected to the Chinese military and other Chinese Communist Party operations. In 2019, TSP fund managers announced plans to invest $54 billion in an index fund with roughly 8 percent of its capital going toward Chinese companies. The TSP board put the plan on hold in May 2020, citing uncertainty in world markets caused by the coronavirus pandemic. Tuberville told the Washington Free Beacon his legislation reflects a "common sense" approach to confronting China that restricts Beijing's access to the wallets of everyday working Americans.
"Not one dime of [our money] needs to go to anything funding the CCP or anything it intends to build against the United States of America or our troops," Tuberville said. "This is a common-sense approach of doing what we can for military and government workers not to fund what's going on in China. This should be bipartisan. We can fight back by not sending over money to invest in what they do."
The Alabama Republican's bill, introduced Tuesday, would prohibit TSP investment in companies located in China or owned by Chinese entities.
Liberal activists have used divestment as a tactic to pressure financial institutions and private companies. Pension funds in New York, California, and other Democrat-controlled cities and states have cut ties with fossil fuel and gun companies, as well as other industries at odds with the progressive agenda. Colleges from Yale to the University of New Mexico have moved to pull their endowments from some fossil fuel companies, and students and faculty at schools such as Oberlin and the University of Albany have called on administrators to follow suit.
Tuberville said his bill will apply the same type of economic pressure to prevent money from being used by the Chinese regime's human-rights abusers and aggressive military. He urged the Biden administration to support the bill to follow through on the president's claim that he will hold China accountable.
"We've still got the same board that is intact from the Obama administration," Tuberville said of the TSP board. "Now that we have a new administration in the White House, we're just trying to make sure that the retirement money from military and civilians doesn't get invested in China…. We'd like to be proactive about this."