And there are those in our government, like Joke Xiden, who consider this kind of ghoulish behavior "cultural norms."
https://www.theepochtimes.com/chinese-regimes-forced-organ-harvesting-an-egregious-crime-rep-steube_3715943.html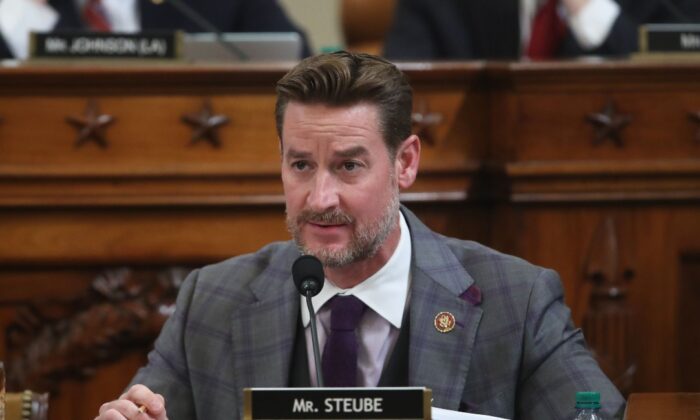 BY CATHY HE March 1, 2021 Updated: March 1, 2021 for The Epoch Times
The Chinese Communist Party's (CCP) practice of killing prisoners of conscience for their organs is but one example of its "egregious crimes" that makes it among the worst human rights violators in the world, Rep. Greg Steube (R-Fla.) has said.
The congressman, in a video message to an online conference on the CCP's practice of forced organ harvesting on Feb. 25, spoke of the regime's detention of more than 1 million Uyghur and other Muslim minorities in the region of Xinjiang.
"It is here that many organs are harvested from their prisoners and sold to the black market," Steube said. "This is an atrocious example of religious persecution."
A 2019 people's tribunal concluded, after a yearlong investigation, that the CCP was forcibly harvesting organs for the transplant market, with imprisoned Falun Gong practitioners being the main source. It also found that detained Uyghurs in Xinjiang were at risk of organ harvesting.
In China, adherents of Falun Gong, a spiritual discipline also known as Falun Dafa, have been the main target of persecution by the CCP since July 1999. According to estimates from the Falun Dafa Information Center, millions of Falun Gong practitioners have been thrown into prisons, psychiatric wards, and other facilities, while hundreds of thousands have been subjected to torture, rape, and other abuses.
Allegations of forced organ harvesting from detained Falun Gong adherents first emerged around 2006.
The congressman said holding the CCP accountable for its various abuses was one of his top priorities.
Steube added the CCP's human rights abuses was "one of the many reasons why our country needs to be tough on China." The United States also needs to hold the regime to account for its efforts to steal American technology and its coverup of the CCP virus pandemic, he said.
In December, U.S. lawmakers from both chambers of Congress introduced the Stop Forced Organ Harvesting Act that would impose sanctions on foreign officials and entities that engage in or support the forced removal of organs from unwilling victims.
Kristina Olney, director of government relations for the Washington-based nonprofit Victims of Communism Memorial Foundation, which co-hosted the online event, described the bill as "one of the most comprehensive legislative initiatives ever introduced on the issue of organ trafficking."
"We urge the U.S. Congress to swiftly enact this bill, and for international governments to pass similar legislation," Olney stated.
Frank Fang contributed to this article.