https://www.lifenews.com/2021/02/16/indiana-house-committee-passes-pro-life-bill-saving-babies-from-abortions/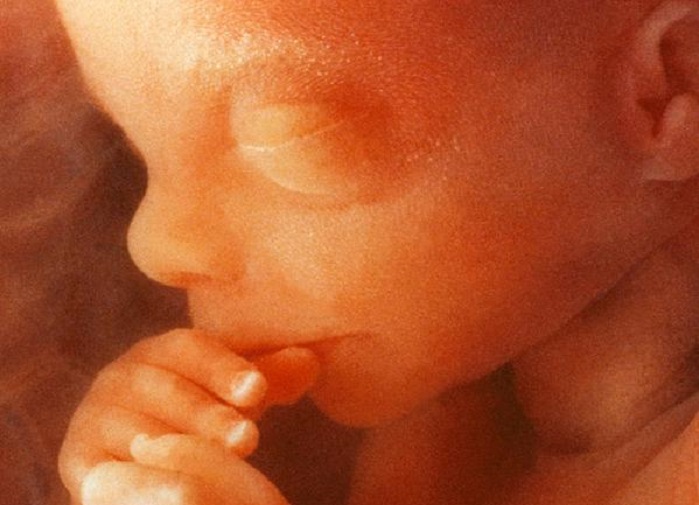 By MICAIAH BILGER   FEB 16, 2021 for LifeNews
An Indiana bill that would inform women about the life-saving abortion pill reversal process passed a state House committee Monday.
Lawmakers approved state House Bill 1577 in a 9-3 vote with bipartisan support, moving the pro-life bill to the full state House for consideration.
Sponsored by state Rep. Peggy Mayfield, R-Martinsville, the bill would require abortion facilities to inform women about the abortion pill reversal procedure, which can reverse the effects of a drug-induced abortion and may save their unborn baby's life. It also would require abortion facilities to give women a photo of their unborn baby's ultrasound image at least 18 hours before the abortion.
Indiana Right to Life, which supports the bill, said the abortion pill reversal procedure saves lives and helps mothers who immediately regret their abortions.
"Over 2,000 babies have been saved using abortion pill reversal nationwide, but Indiana abortion businesses aren't telling women about it," the pro-life organization states on its website.
As currently administered, a drug-induced, or chemical, abortion involves two drugs. The first, mifepristone, makes the uterus inhospitable to new life by blocking the hormone progesterone. One or two days later, the second drug, misoprostol, is taken to induce contractions and expel the unborn child. The reversal process can reverse the impact of the first drug by giving women high doses of progesterone. The procedure does not work after a woman takes the second drug.
Thousands of unborn babies have been saved from abortions as a result of the procedure. Though abortion activists try to discredit it, research and medical experts indicate that it is safe and effective.
Follow LifeNews.com on Instagram for pro-life pictures and videos.
The American Association of Pro-life Obstetricians and Gynecologists supports the procedure. And even a prestigious Yale School of Medicine doctor told the New York Times that the treatment "makes biological sense," and he would recommend it to his own daughter.
The legislation is particularly important now as abortion activists push to expand abortion drugs even further. They have been pressuring the Food and Drug Administration to end safety regulations and allow the drugs to be mail-ordered.
Anyone who has taken the first abortion pill and wishes to stop the abortion is urged to immediately visit www.abortionpillreversal.com or call the Abortion Pill Reversal hotline at 877-558-0333.
Mayfield's bill also includes several other measures to protect unborn babies and their mothers. Among these, it requires that a parent's signature for an underage girl's abortion must be notarized to help prevent non-parents from falsely representing themselves as parents for the purpose of parental consent.
The Journal Gazette reports Mayfield said a teenage girl may forge a parent's signature or have someone who is not their parent sign instead. It also could safeguard against abuse by preventing an abuser from posing as the girl's parent and forcing her to abort her unborn baby.
ACTION: Contact Indiana state lawmakers to urge support for the pro-life bill.