https://www.theepochtimes.com/mkt_breakingnews/new-marine-welcomed-into-corps-by-great-grandfather-last-of-the-wwii-medal-of-honor-recipients_3880653.html
A new Marine recently received a special welcome into the Corps from his great-grandfather who received a Medal of Honor for bravery during World War II.
Cedar Ross recently got through 13 weeks of vigorous training that saw him promoted to the rank of private first class.
During his graduation, family members were allowed to attend the ceremony for the first time since the CCP (Chinese Communist Party) virus pandemic began.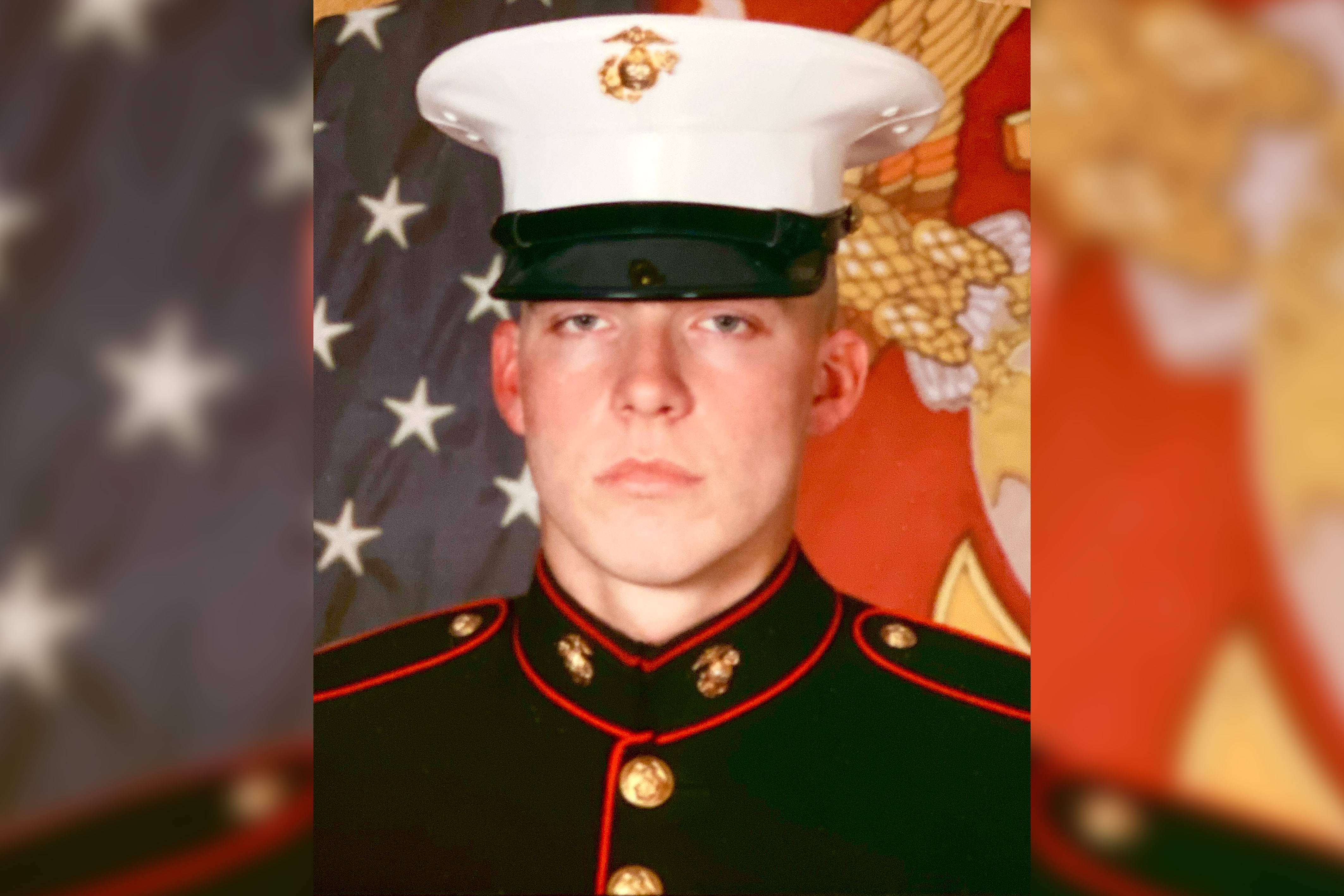 In attendance at the graduation was his great-grandfather, 97-year-old Hershel Woody Williams, a former Marine who served during World War II.
Hershel is, in fact, the last living Medal of Honor recipient from the Second World War.
At the graduation on Friday, June 18, where Ross and 350 other men and women entered the Corps, Hershel had come to Parris Island in South Carolina to witness the event.
"The only advice I think I gave him was to do the very best that he could and then do a little more," Williams told CBS News.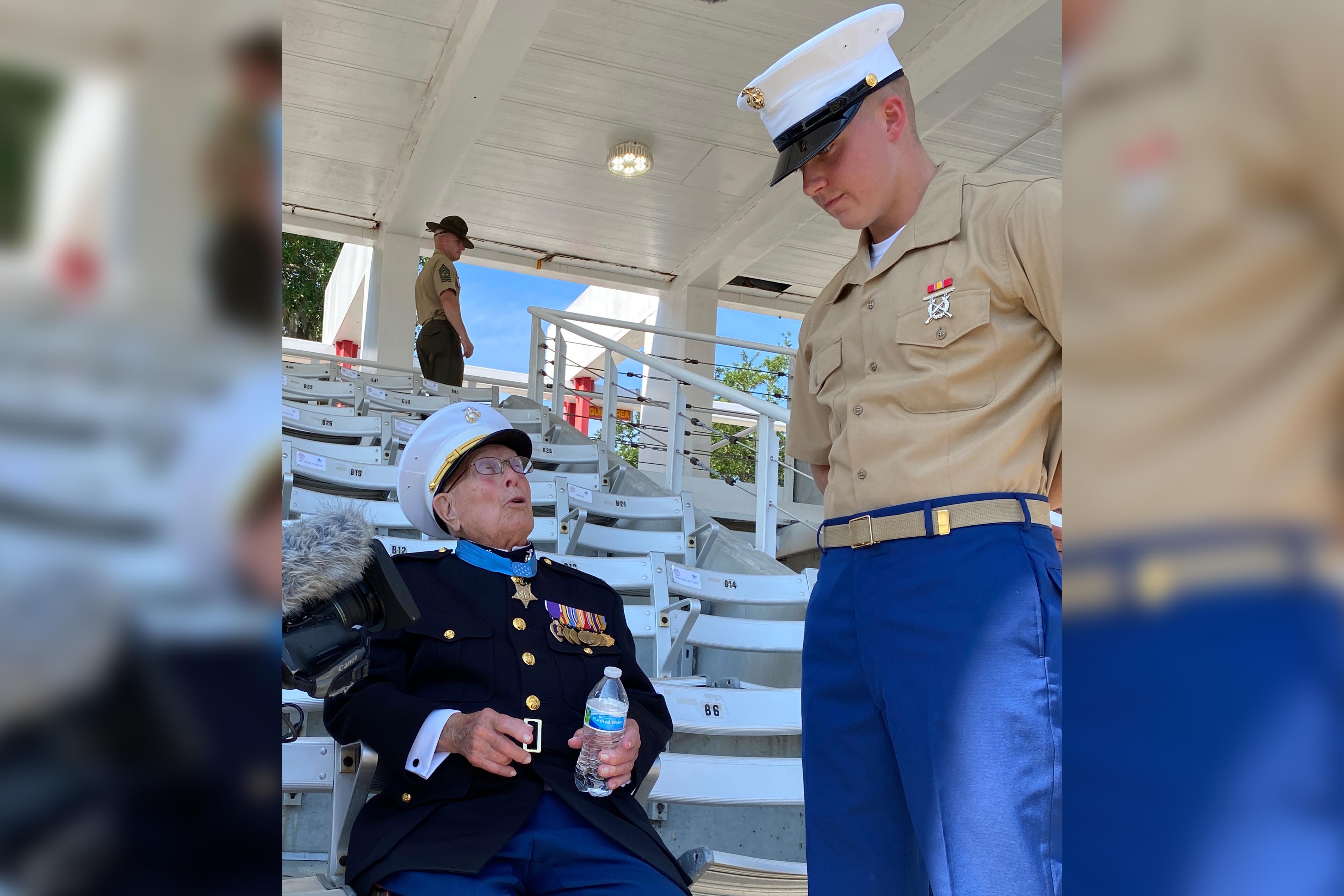 Ross's drill instructor had realized halfway through the training that the recruit was a descendant of the legendary vet.
Hershel received the Medal of Honor from former president Harry Truman in October, 1945, after participating actively in the war.
The medal is the highest award for combat bravery in the country and Hershel did plenty to earn it.
While serving in the 3rd Marine Division as a corporal, he helped clear a path for infantry in a place where the way was blocked with a series of reinforced concrete pillboxes, the award citation states.
The citation notes that 75 years ago, the legendary fighter destroyed seven Japanese machine guns one by one with help of a flamethrower.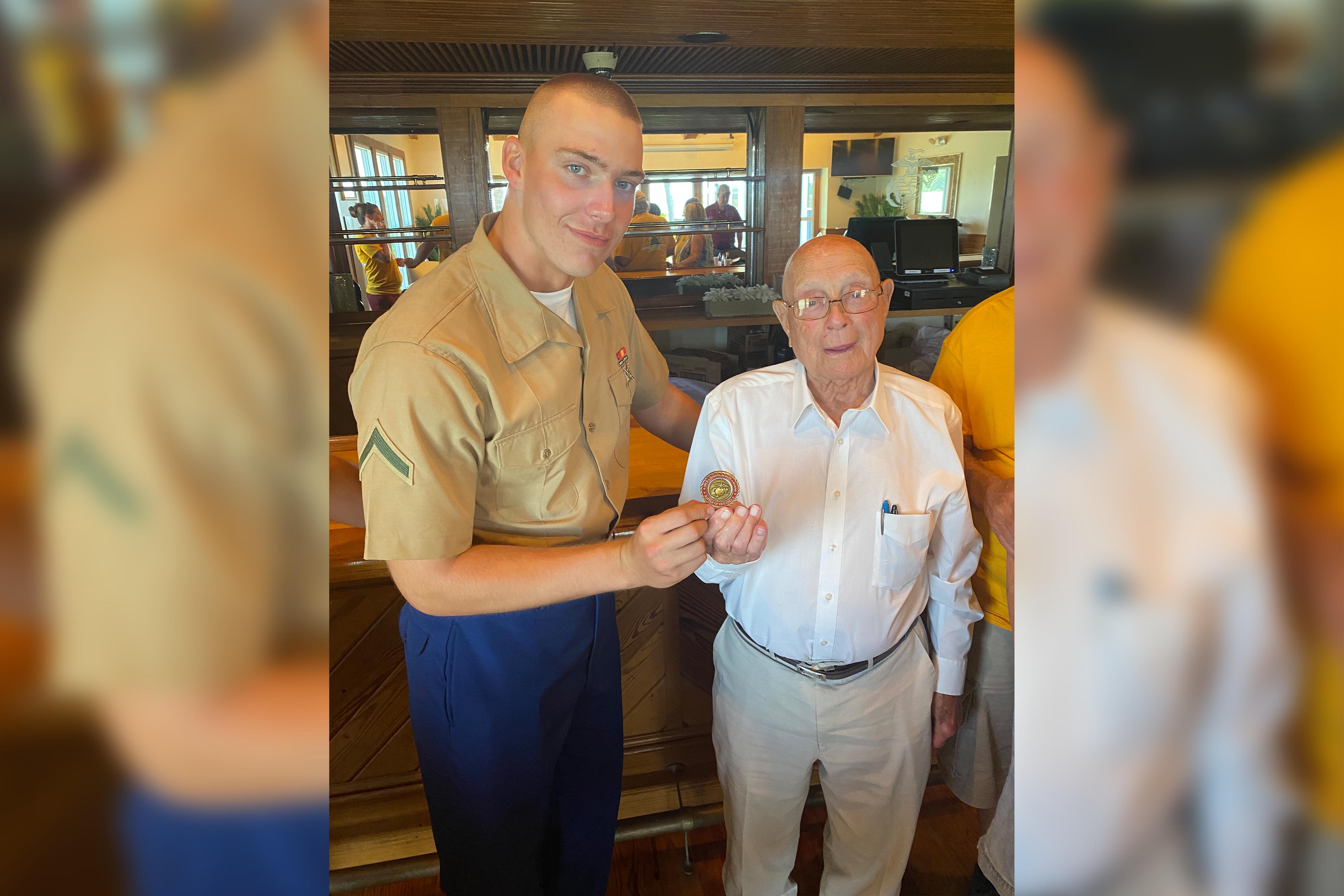 "Covered by only four riflemen, he fought desperately for four hours under terrific enemy small-arms fire and repeatedly returned to his own lines to prepare demolition charges and obtain serviced flamethrowers," read the citation.
Commanding officer of the 2nd Recruit Training Battalion Lt. Col. Robert M. Groceman advised the graduating Marines to take pride in their accomplishment.
"But tomorrow is no longer about you," he adds. "Tomorrow is about those Marines who came before us, whose legacy you are now a part of. Tomorrow is about those Marines to your left and to your right who are depending on you."