https://freebeacon.com/culture/houstons-cheating-problem-and-ours/
Review: 'Cheated: The Inside Story of the Astros Scandal and a Colorful History of Sign Stealing'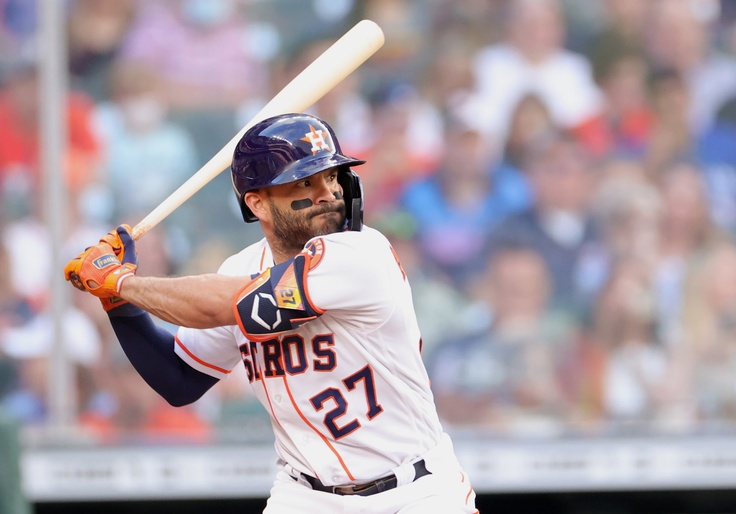 By Brent Scher
The baseball world has become obsessed with spotting cheating. Take for example this week's focus on baseball's best player Jacob deGrom, who has allowed fewer runs per game to start this season than any pitcher in history. This week's flood of news stories about deGrom were not about his unprecedented dominance, but rather an allegation—made by an anonymous Twitter loser who goes by @DoyersDave—that deGrom has been doctoring balls with foreign substances to gain an advantage over hitters. DeGrom's New York Mets teammates rushed to his defense with a strong denial backed by statistics showing funny business is highly unlikely. But deGrom's name is inexcusably tarnished.
Perhaps the obsession is the fault of a new class of content-hungry sports writers, who appear more eager to write about even a laughable cheating accusation than the actual games they cover. But the fault also rests with Major League Baseball, which through years of steroids, sticky balls, and sign-stealing has failed to convince fans it will enforce the rules. But, in the end, the fault rests most squarely on generations of players, who have been looking for ways to gain an advantage since the game was invented in the 19th century.
Baseball writer Andy Martino, in his newly released book Cheated, traces illegal sign-stealing back to 1899, when a degenerate on the Philadelphia Phillies named Pearce Chiles placed a man beyond the center field wall with a pair of magnified opera glasses to eye the opponent's catcher. Chiles and his team, which Martino delightfully points out featured a pair of rival singing quartets, set up electrical wire from the center field spy-post to just outside the dugout, where Chiles would get a buzz to indicate what pitch was coming. Other teams that season were stealing signs too—the Cincinnati Reds had a system involving a trap door, and the Pittsburgh Pirates discretely altered the stadium clock to signal to hitters what pitch was coming. The schemes were all discovered, but no team admitted it, and nobody was punished.
The meat of Martino's work is dedicated to the cheating scheme orchestrated by the 2019 Houston Astros. Martino tells the story of not just what the Astros did, but how we got there, flooding the reader with both technical details and also personal anecdotes about the people who played a role in the scheme's creation.
The book paints a picture of a perfect storm—an analytics-obsessed baseball organization came into possession of technology such as a 1,000-frame-per-second MIT-developed camera that allowed teams to analyze America's pastime in more detail than ever before. A group of veteran players led by Carlos Beltran, who for years had been trained in the highly cerebral art of guessing pitches, took advantage of the technology and devised a system to get that information to hitters in real-time.
While Martino's detailed reporting of Houston's scheme will likely get the most attention, the book's most impressive aspect is the thoughtful chain of events he lays out to get us there. He dedicates several chapters, for example, to Carlos Delgado and Shawn Green, players who in the 1990s used VHS tape to exhaustively study pitchers looking for ways to, legally, predict what pitch was coming. The pair passed down their mastery of the game to players like Beltran, who, empowered with better technology than VHS, helped devise Houston's cheating system.
He also makes compelling arguments about how other trends in the game, such as the new reluctance by pitchers to throw at players, indirectly factored into the perfect storm. In the old days, if a pitcher suspected you were stealing his signs, you would be on the receiving end of an up-and-in fastball. That sort of thing is forbidden now, giving players the freedom to break the unwritten rules of baseball without consequence.
Martino manages to mix detailed explanations of the art of baseball, such as how players like Delgado and Green worked to code-break the other team's signs during a game, with personal anecdotes, such as how Houston manager A.J. Hinch early in his career developed a beta clubhouse personality that stopped him from confronting the cheaters on his team.
Some of the anecdotes create interesting questions going forward. Second baseman Jose Altuve, whose reputation will forever be scarred by the scandal, asked his players to stop signaling pitches for him. But Altuve's objection was not based on morality—he just didn't think knowing the pitch made him a better hitter. Does that make him less culpable?
The Astros also contend, likely accurately, that they were far from the only team cheating. Part of the way the team convinced itself that what it was doing was okay, in fact, was by believing all the other teams it played did the same thing. This was likely projection—but sign-stealing had become prevalent. Most teams were doing it without breaking the rules of the game, but not everyone. The Boston Red Sox, for example, were caught using Apple Watches to transmit real-time information just a few years ago. Do the Astros deserve the reputation of cheaters just because they were the last team to get caught? And can anybody really act outraged about cheating in a world where football coach Bill Belichick, who has been caught illegally filming the other team's sideline to help predict plays, is still respected as an all-time great?
Any baseball fan will enjoy Martino's look back at the prevalence of cheating in baseball, and how it developed over the past century. The thought-provoking threads Martino pulls on during the quick read will likely fuel bar arguments about cheating amongst baseball fans throughout this season, and in the next century of cheating to come.
Cheated: The Inside Story of the Astros Scandal and a Colorful History of Sign Stealing
by Andy Martino