https://reclaimthenet.org/senator-josh-hawley-outlines-a-plan-to-break-up-big-tech/
A new bill was introduced today.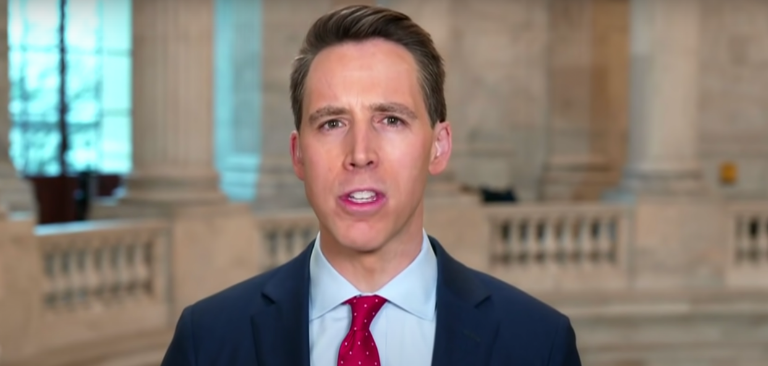 Sen. Josh Hawley (R-MO) has introduced the "Bust Up Big Tech Act," a bill that will limit Big Tech companies from engaging in anti competitive practices and reduce their alleged monopolies in certain markets. If the bill passes, companies such as Amazon and Google would not be allowed to favor their own products in search engines and online marketplaces they own.
"Woke Big Tech companies like Google and Amazon have been coddled by Washington politicians for years," said Sen. Hawley in a statement submitted to Reclaim The Net. "This treatment has allowed them to amass colossal amounts of power that they use to censor political opinions they don't agree with and shut out competitors who offer consumers an alternative to the status quo."
We obtained a copy of the bill for you here.
The act would ban search engine providers such as Google, and online marketplaces such as Amazon, from selling and promoting their own goods on platforms they own. For instance, Amazon would not be allowed to sell competing products on its online marketplace. The company has long been accused of engaging in anti competitive practices by offering the same products as sellers on its platform. While this is common among retailers, Amazon's dominance in the online space has caused it to receive increased scrutiny.
The act would also ban Big Tech companies that own marketplaces and exchanges, and search engines from providing "hosting and internet infrastructure services" to third parties.
Amazon is the largest cloud hosting provider through its hosting service Amazon Web Services. Through AWS, Amazon can remove an entire website off the internet, like it did with Parler in January following the protests at the US Capitol.
Google also provides a service similar to AWS, called Google Cloud. The company also provides broadband internet and IPTV services through Google Fiber.
If Hawley's bill passes, it would be a major blow for Big Tech companies, specifically Google and Amazon, who seem to be the legislation's main target. It would likely mean that they would have to break up their businesses into separate industries.
"It's past time to bust up Big Tech companies, restore competition, and give the power back to the American consumers," Hawley added.
The act would also empower private citizens affected by violations of its provisions, and state attorneys general, to file lawsuits against Big Tech companies. The Federal Trade Commission (FTC) would be responsible for making sure companies comply with the law.
If you're tired of cancel culture and censorship subscribe to Reclaim The Net.