An amazing story…
https://www.theepochtimes.com/twins-conjoined-at-head-survived-separation-are-now-4-thriving-prepping-for-skull-reconstruction_3743481.html
By Louise Bevan
Twins Erin and Abby Delaney, who were born joined at the head, captured the world's attention when they first survived separation surgery in 2016. They went on to thrive as toddlers; and now the feisty twins are 4 and preparing for their next major milestone: having cranial reconstruction.
Born to parents Riley and Heather Delaney, of Statesville, North Carolina, the twins were joined at the top of the skull when they were born—making them rare "craniopagus" conjoined twins.
Initially surviving countless preliminary surgeries and a mammoth 11-hour procedure that involved 30 doctors, the twins still weren't out of the woods; Abby struggled post-surgery with numerous complications, including brain bleeds and sepsis. At one stage, doctors didn't expect her to survive.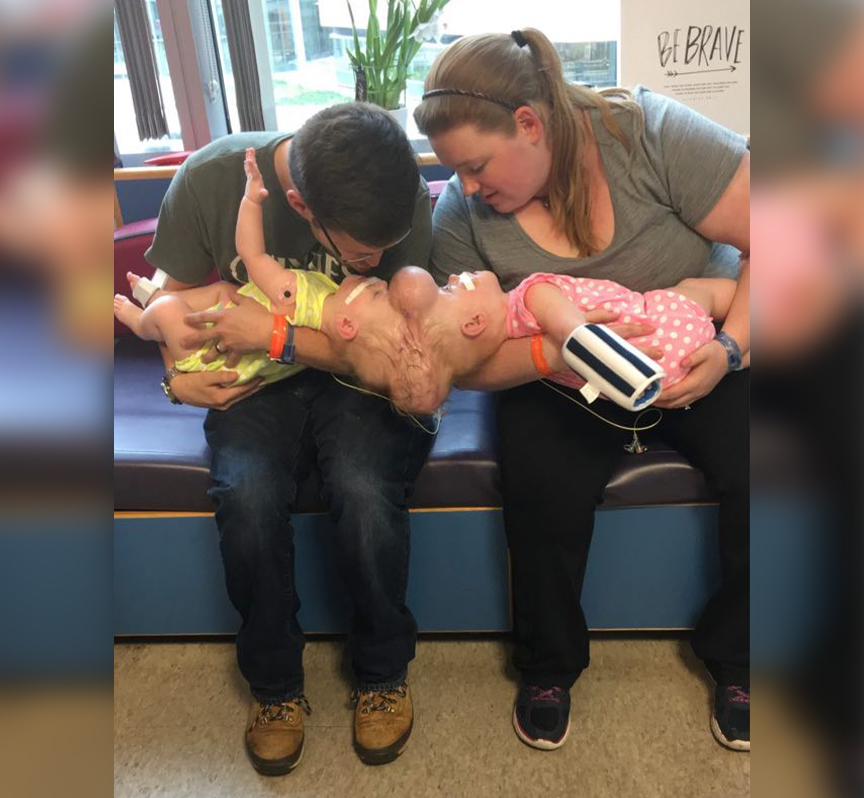 Finally, after months of inpatient care, the twins made it home in time for Thanksgiving in 2017.
Years passed.
In a recent update on Christmas 2020, Heather told family and friends on Facebook that Erin had started walking, while Abby had learned to climb and pull herself up to stand. Both girls, now 4, are also "working hard on their eating" and social skills.
"We have truly been blessed with good health this year!" the mom captioned.
Now, the healthy, happy girls receive weekly physical, speech, feeding, and aquatic intermitted therapies; they love to play and spend lots of time with their grandparents.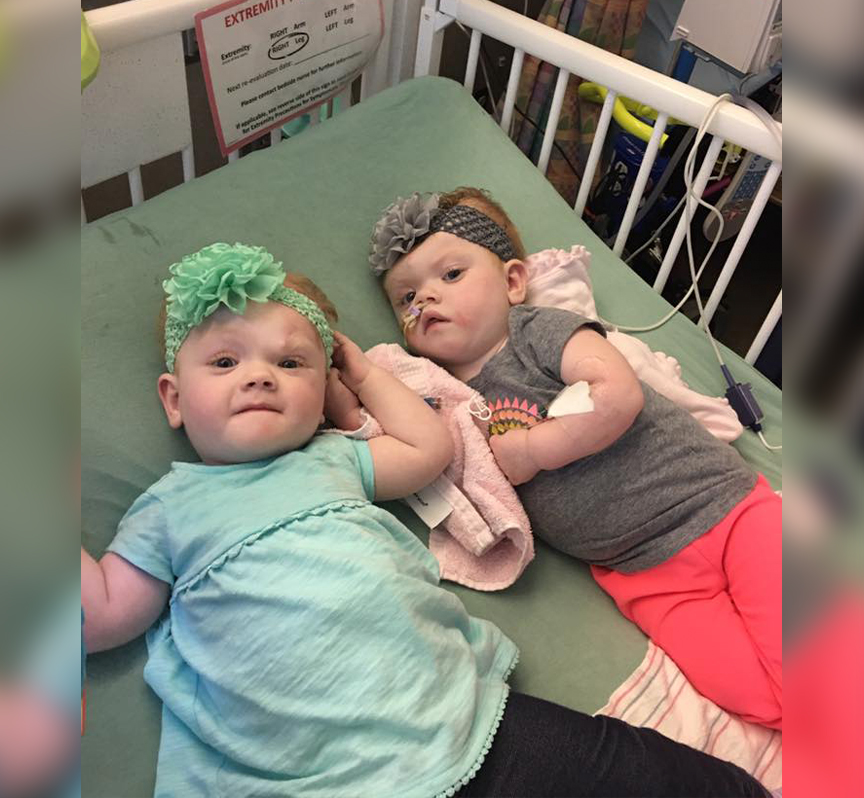 Erin "thinks that everything is hilarious," mom Heather told The Epoch Times, while Abby "loves anything musical." The twins, at 1-year-old developmentally, don't speak but communicate through expressions and sounds and are working on using an iPad.
Next month, Erin and Abby will head back to the Children's Hospital of Philadelphia where their dedicated team will perform surgery to prep for cranial reconstruction in July.
"Right now the girls each have a hole—Erin the size of a tennis ball, Abby the size of my hand—where there is no bone on the top of their heads from where they were connected," Heather shared on her family blog, Our Journey with Conjoined Twins. "This surgery will correct that and give the brain a more 'normal' environment to grow. It [will] also keep the brain safer."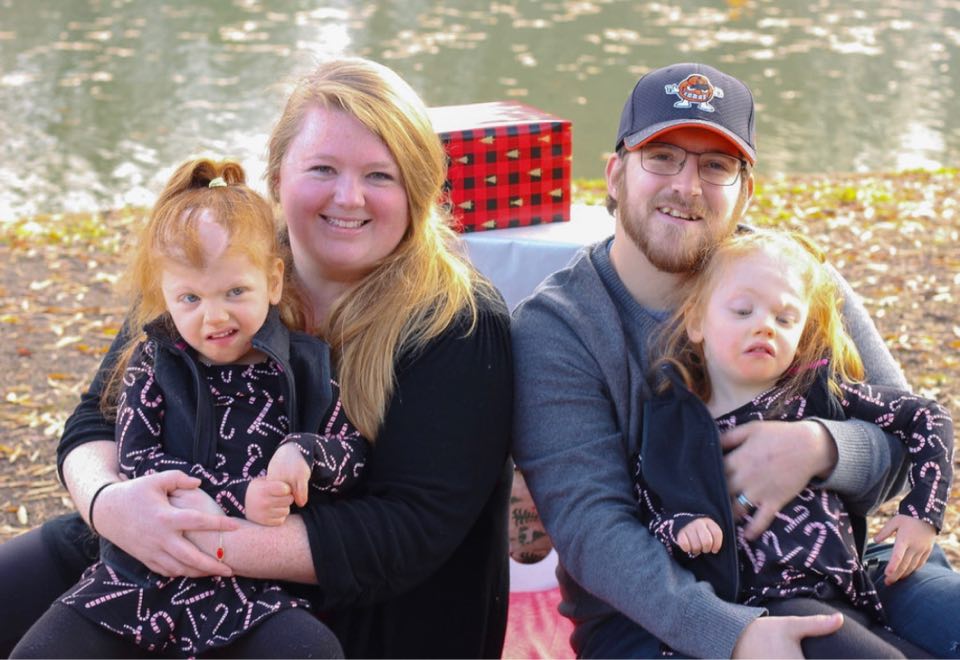 Ahead of surgery, Heather and Riley are prioritizing family time. Riley plans to stay in Statesville to work while Heather will accompany the girls to Philadelphia in April. Dad will visit when he can.
Hardship has actually brought the couple—who first met as children when Riley's uncle was pastor at Heather's church—closer together. Their shared faith has given them strength.
"There have been so many times in this journey where the doctors have said, 'We don't know,'" she explained. "In those moments … of intense stress and worry, I have really had to rely on God's strength."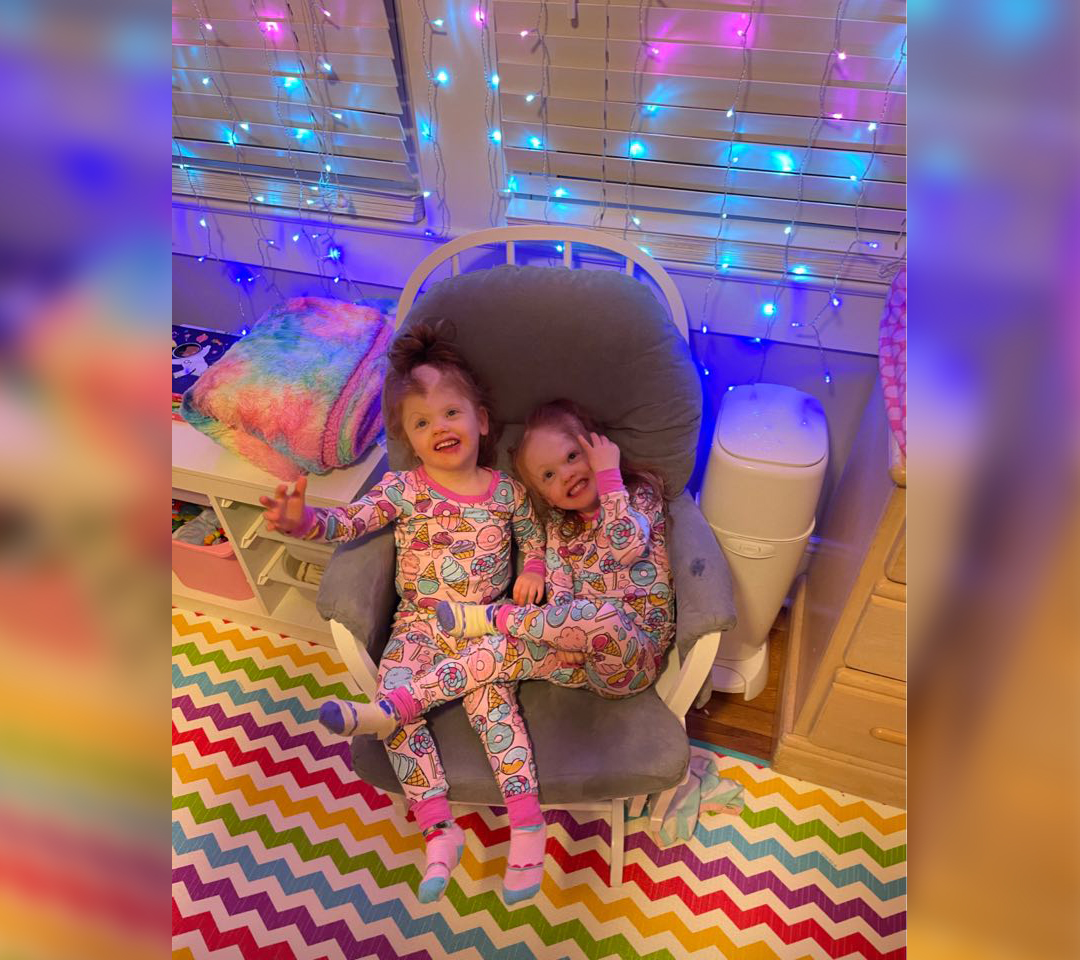 Describing Abby and Erin's journey as "nothing short of a miracle," Heather advised others facing such tribulations to never lose hope, and instead enjoy every second.
"It is such a rollercoaster ride, but it is so worth it," she reflected. "Our girls have such an incredible story to tell and we can't wait until they are able to tell it."