More proof that you cannot negotiate with violent ignorance; it must be destroyed.
https://rioting.news/2021-04-13-footlocker-looted-again-despite-donations-to-blm.html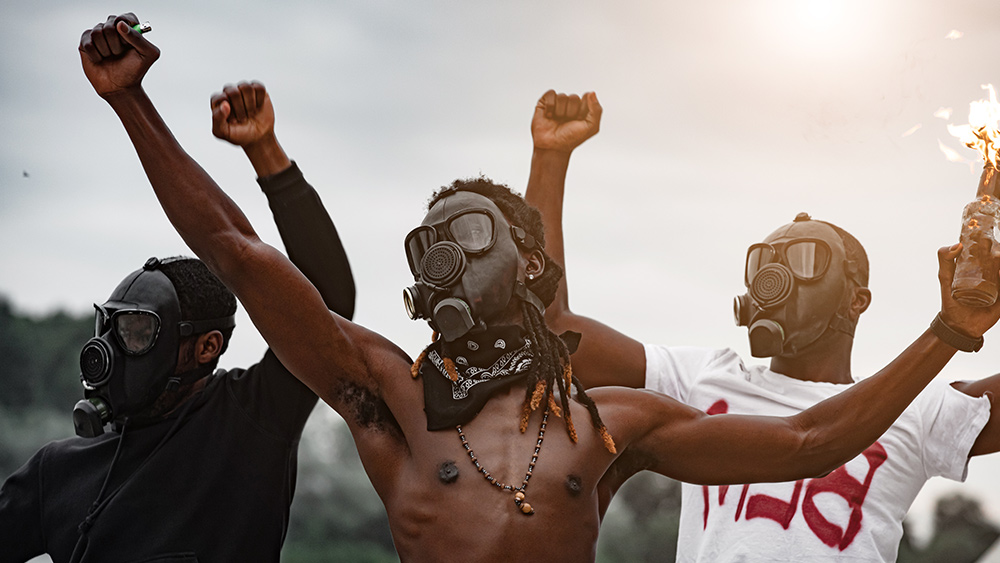 Footlocker stores in Minnesota were looted and trashed once again despite the company having donated $200 million dollars to Black Lives Matter causes in the past year.
(Article by Paul Joseph Watson republished from Summit.news)
Minnesota has been hit with yet more violent unrest over the last two nights in response to the police killing of Daunte Wright, who was shot by a female officer who mistook a gun for a taser.
Footage from Sunday night showed looters breaking into a shoe store and stealing Nike trainers, because apparently justice for Daunte Wright looks an awful lot like getting your hands on a brand new pair of Air Max.
By the end of the night, around 20 Brooklyn Center businesses had been looted as well as sporadic looting in surrounding areas, and the chaos was repeated last night.
Apparently, the opportunistic thugs who looted both stores didn't care too much for Nike and Footlocker's commitment to helping Black Lives Matter causes.
Back in June, Nike pledged $40 million over four years to "black community organizations" in a bid to help tackled "systemic racism and police brutality."
""Systemic racism and the events that have unfolded across America over the past few weeks serve as an urgent reminder of the continued change needed in our society. We know Black Lives Matter. We must educate ourselves more deeply on the issues faced by Black communities and understand the enormous suffering and senseless tragedy racial bigotry creates," John Donahoe, President and CEO of Nike said in the statement.
However, Nike's financial commitment was dwarfed by Footlocker, which pledged a whopping $200 million after the George Floyd riots which went to BLM causes, "investing in youth-centric Black-owned businesses" and served as a means of "enhancing the lives of our team members and our customers in the Black Community through Economic Development and Education."
Apparently, that education didn't include educating young black males that "justice" has nothing to do with stealing the latest pair of high-end sneakers.