Talk about a nice walk in the park…this fellow uncovered a fortune…
https://www.theepochtimes.com/birdwatcher-stumbles-upon-largest-hoard-of-celtic-coins-ever-found-in-uk-valued-at-845000_3705813.html
BY JENNI JULANDER February 27, 2021 Updated: February 27, 2021 for The Epoch Times
People across the UK have been unearthing treasures this year. But no one has stumbled across a more valuable find than one UK birdwatcher, who just discovered a hoard of Celtic gold coins worth 845,000 pounds (US$1.176 million). It is being called the largest recorded collection of Celtic coins ever found in the UK mainland.
When the accidental treasure hunter spotted a glimmer of gold while out in a field, watching a buzzard, he couldn't have expected that he was about to unearth the huge pile of 2,000-year-old Celtic coins.
"Recently the biggest ever Celtic gold stater hoard to be found on the UK mainland has been unearthed," Treasure Hunting Magazine shared on Nov. 27, 2020. "This is bigger by some 450 than the previous record holding discovery."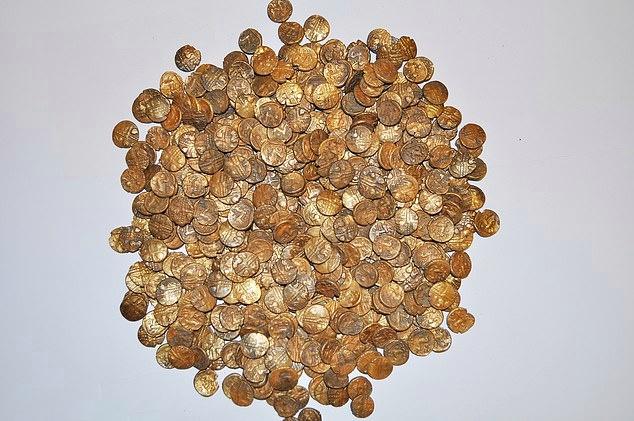 The man, who chose to remain anonymous, told Daily Mail, "Although I am a keen detectorist, that evening I was doing a bit of bird watching.
"After watching a dogfight between a buzzard and a pair of magpies, I stared down and spotted something lying in a bit of the deep ploughed soil which ran around the edge of the field."
The unsuspecting man walked over and picked up the object.
After cleaning away the mud, he realized that he was holding a stater coin.
"I bent down and picked up what I thought was an old washer, rubbed it and felt its thickness," he recounted. "I saw the glint of gold and realized it was a beautiful Celtic gold stater, which made me sit down in sheer shock. I then spotted the second coin 2ft away."
Dumbfounded, the 50-year-old birder rushed home, retrieved his metal detector, and went back to the field to continue searching.
It took many hours, but eventually, he dug up roughly 1,300 coins, which have been dated as far back as A.D. 40, making the stash worth about 650 pounds (US$905) per coin.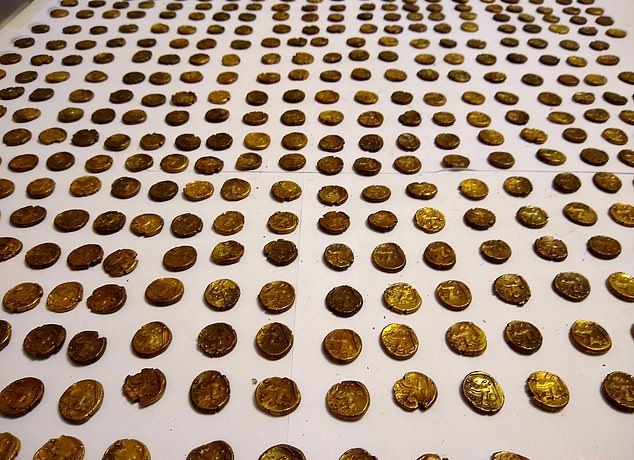 "A cascade of coins fell out, a vision which will remain with me for the rest of my life," he said, recalling how he'd first found the rim of a jar and pulled it out of the ground. "I had to sit down to get my breath back. I had only come out for a walk and found a Celtic hoard."
The man added that a dog walker passed by right then and jokingly called out, "Have you found gold yet?"
"I thought, 'If only you knew,'" the lucky birdwatcher said.
To date, this is the largest hoard of Celtic coins that has been unearthed in Great Britain, including the famous Suffolk stash of 850 coins found at Wickham Market.
It is currently being processed in concordance with the Treasure Act of 1996, and any proceeds awarded for the treasure will be split with the owner of the field.