If you haven't already heard this, he is the third governor with brains in their heads…
https://www.theepochtimes.com/texas-governor-ends-statewide-mask-mandate-allows-all-businesses-to-fully-reopen_3717796.html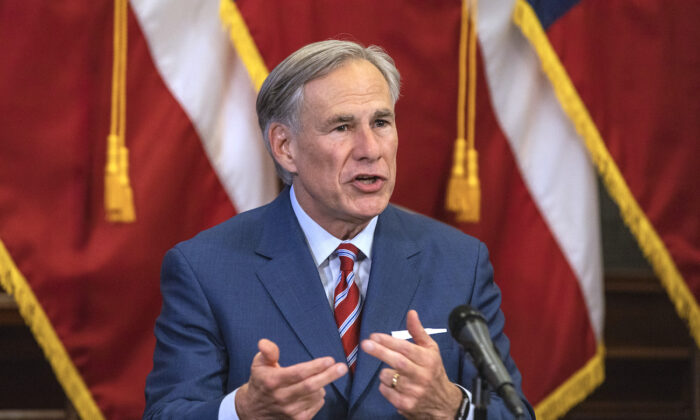 BY ZACHARY STIEBER March 2, 2021 Updated: March 2, 2021 for The Epoch Times
The governor of Texas on Tuesday ended his statewide mask mandate while allowing all businesses in the state to fully reopen.
"With the medical advancements of vaccines and antibody therapeutic drugs, Texas now has the tools to protect Texans from the virus. We must now do more to restore livelihoods and normalcy for Texans by opening Texas 100 percent," Gov. Greg Abbott said during an address to the Lubbock Chamber of Commerce at Montelongo's restaurant.
"Make no mistake, COVID-19 has not disappeared, but it is clear from the recoveries, vaccinations, reduced hospitalizations, and safe practices that Texans are using that state mandates are no longer needed. Today's announcement does not abandon safe practices that Texans have mastered over the past year. Instead, it is a reminder that each person has a role to play in their own personal safety and the safety of others. With this executive order, we are ensuring that all businesses and families in Texas have the freedom to determine their own destiny," the Republican added.
Abbott signed an order in July 2020 requiring masks be worn in public spaces in most counties, with some exceptions, including for those younger than 10 years of age.
"Wearing a face covering in public is proven to be one of the most effective ways we have to slow the spread of COVID-19," he said at the time.
COVID-19 is the disease caused by the CCP (Chinese Communist Party) virus.
Texas is one of the most populous states in America, with nearly 29 million residents.
Abbott on Tuesday said nearly 2.5 million Texans have been confirmed through laboratory testing to have recovered from COVID-19, and that health officials say the real number of recoveries is typically four to five times the number of those who officially tested positive and recovered.
"Mathematically, what that means is that approximately 10 million Texans—or really more—have recovered from COVID and have the proven ability to beat the disease," he said.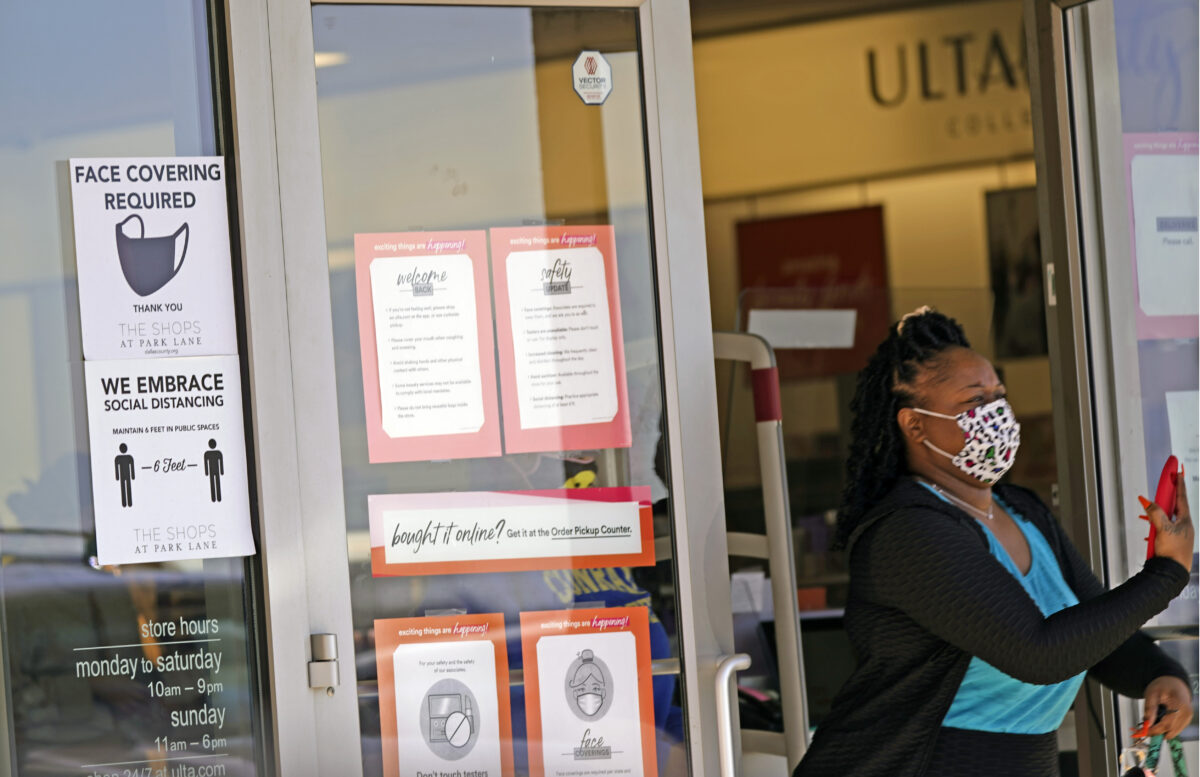 In addition, more than 5.7 million COVID-19 vaccine doses have been administered in the state, and the number of doses available is expected to ramp up in the near future with the recent approval of Johnson & Johnson's shot.
"Now all of these advancements and events have led to remarkable improvements. Hospitalizations are the lowest that they have been in four months. The number of active COVID cases is the lowest since November, and is less than half of what it was just a month ago. That means that far more Texans are recovering from COVID than contracting it. Also, today is the lowest positivity rate we've had in four months," he said in Lubbock.
Abbott's new order states that if COVID-19 hospitalizations in any of the 22 hospital regions in Texas rise above 15 percent of bed capacity in that region for seven consecutive days, then a county judge may use different strategies to address the situation. He said he doesn't think the threshold will be met.
Texas is one of a growing number of states loosening restrictions as the number of COVID-19 cases, hospitalizations, and deaths drop across the nation.
But Dr. Rochelle Walensky, the Centers for Disease Control and Prevention director, said Monday that she was worried about states rolling back restrictions.
"Please hear me clearly: At this level of cases, with variants spreading, we stand to completely lose the hard-earned ground we have gained. These variants are a very real threat to our people and our progress. Now is not the time to relax the critical safeguards that we know can stop the spread of COVID-19 in our communities, not when we are so close," she said.
============
AND
============
https://trendingpolitics.com/texas-declares-that-america-is-back-no-mask-mandate-businesses-can-open-100-capacity-knab