And now for something uplifting…
https://www.theepochtimes.com/sheriff-and-4-deputies-all-welcome-baby-girls-at-same-time-share-adorable-photoshoot_3509430.html
BY LOUISE BEVAN October 2, 2020 Updated: February 5, 2021 for The Epoch Times
In a truly once-in-a-lifetime occurrence, Virginia's Franklin County Sheriff and four deputies all welcomed baby girls into their families within weeks of one another.
The colleagues got together to mark the occasion with a photoshoot that was both rare and adorable.
Sheriff Bill Overton stood front and center on the day with his baby granddaughter in his arms. Standing proudly beside him were his four colleagues, holding their own daughters—all five babies dressed in matching onesies, with thin-blue-line designs, and sporting dark-blue ribbons on their heads.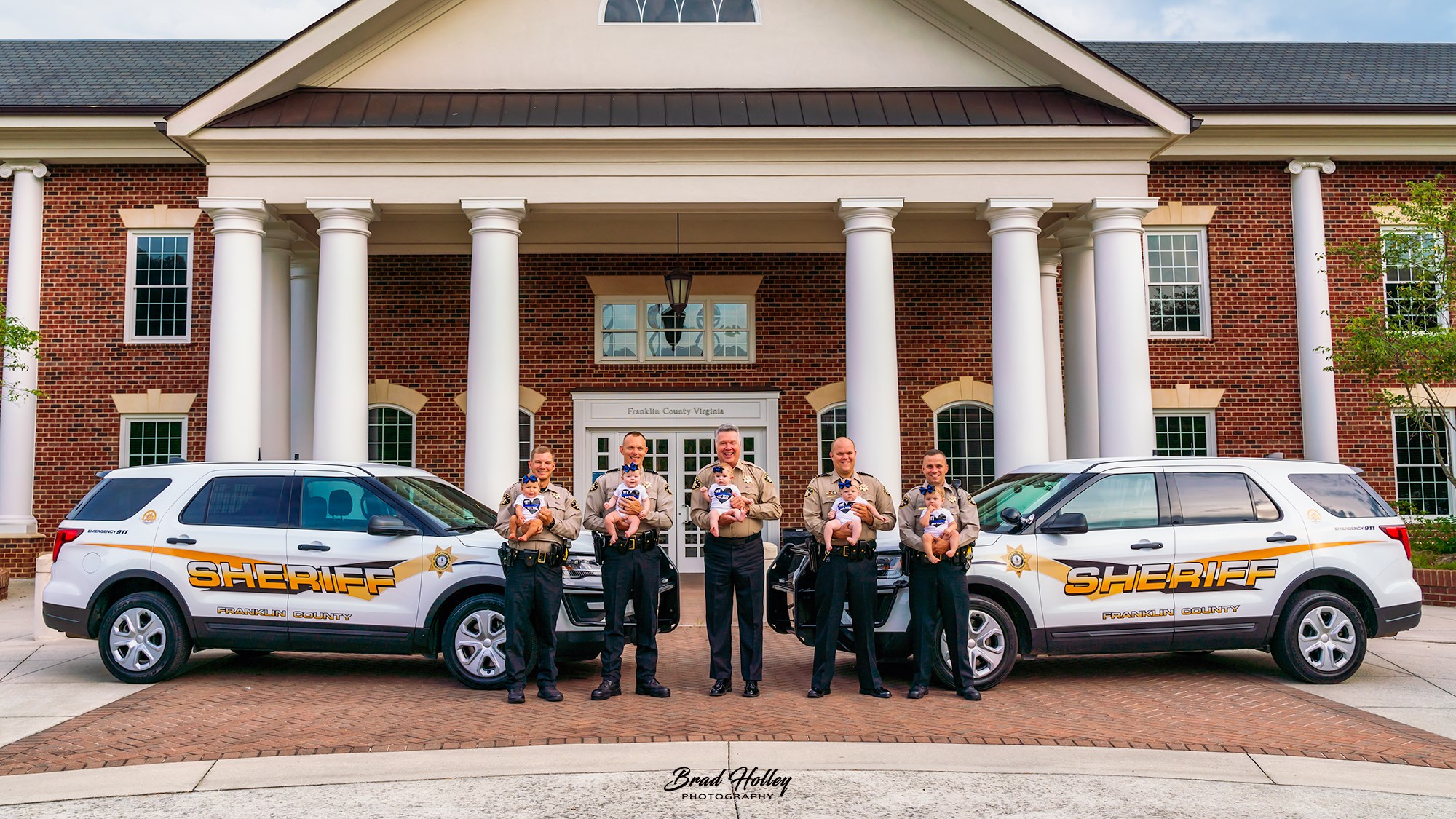 Meanwhile, photographer Brad Holley had the honor of immortalizing the moment for posterity.
In one photo, the sheriff and his deputies pose with their baby girls in front of the department building with two patrol cars. Another shot features all four lying on a Thin Blue Line flag taken from above in honor of their fathers', and grandfather's, chosen profession.
A message on the baby girls' onesies reads "My Hero."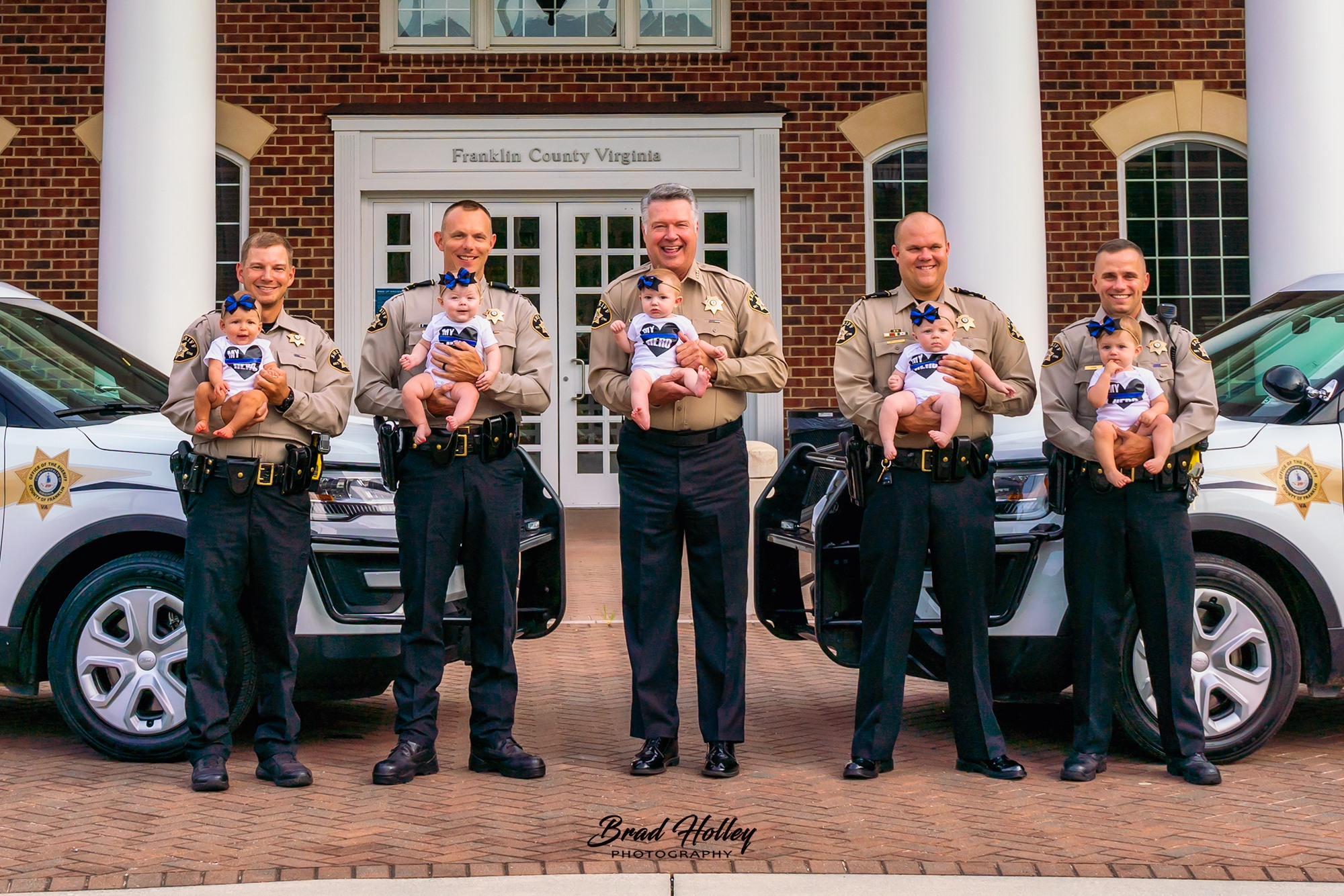 Holley later took to Facebook to share some of his favorite snaps from the shoot. "I think that it's pretty cool to have 5 girl babies, all born so close together, in one department," he captioned, admitting in good humor that it was "a little difficult" to get all five babies to cooperate for group photos.
"[B]ut we did the best that we could," Holley signed off, "and they were all sooo cute! More to come later!"
Deputy Justin Hylton jumped into the comments section to thank Holley for facilitating the day. "Thank you for capturing these moments for us and our little ones," he wrote. "We talk about our babies every day with each other at work. It was great to get them all together for this opportunity!"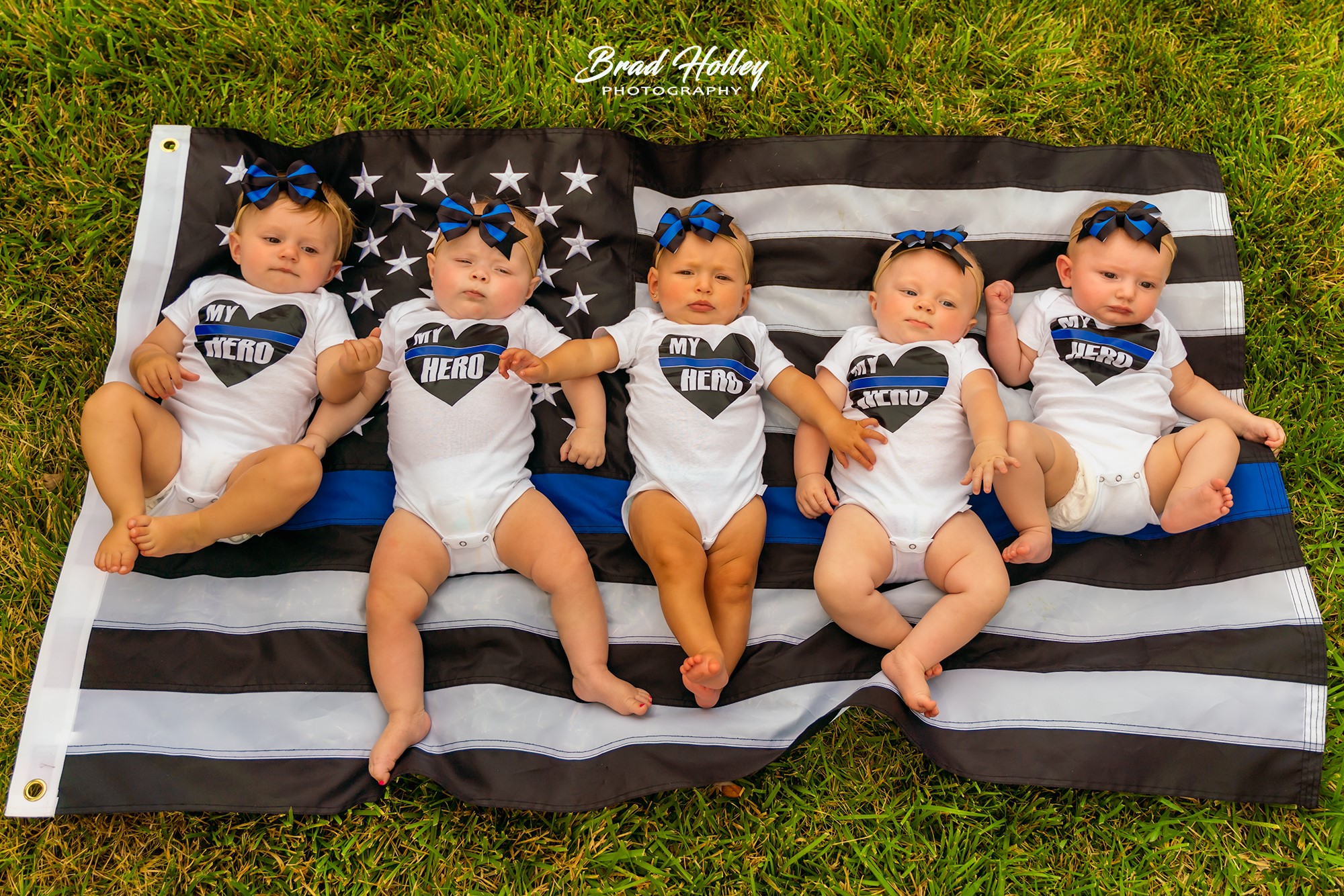 "This is absolutely beautiful," added one netizen. "They're all going to be best friends one day!"
"Adorable," added another. "They should take pictures together each year!"
Sheriff Overton took office in January 2012, and describes himself on the Sheriff's office website as "humbled" by the response of the Franklin County community to his efforts to build a reciprocal relationship. In fact, Overton credits the input of the community for helping make the county such a great location for himself, and his colleagues, to raise their families.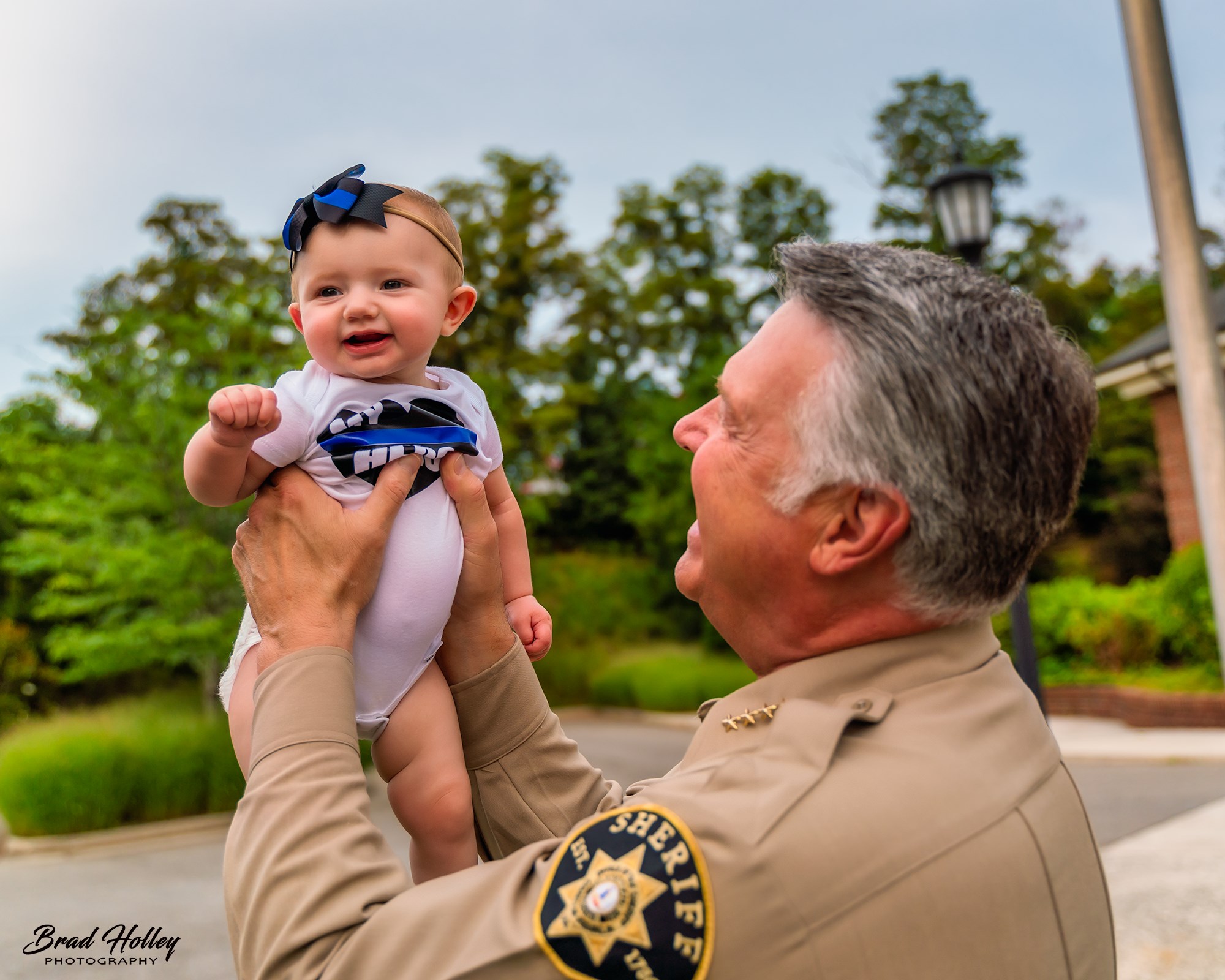 "Without their support and trust," Overton writes, "we could not have accomplished the many initiatives that have helped develop our community into a much safer place to raise our families."
Holley's heartwarming photos of Franklin County's finest, with their baby girls proudly in their arms, are giving the whole community something to smile about.
Share your stories with us at emg.inspired@epochtimes.com, and continue to get your daily dose of inspiration by signing up for the Epoch Inspired Newsletter here: https://www.theepochtimes.com/newsletter