This is a very nice story, a very positive take on the amazing human spirit…
https://www.theepochtimes.com/girl-with-down-syndrome-was-told-she-had-failure-to-thrive-defeats-obstacles-helps-others_3653417.html
BY LOUISE BEVAN January 20, 2021 Updated: January 29, 2021 for The Epoch Times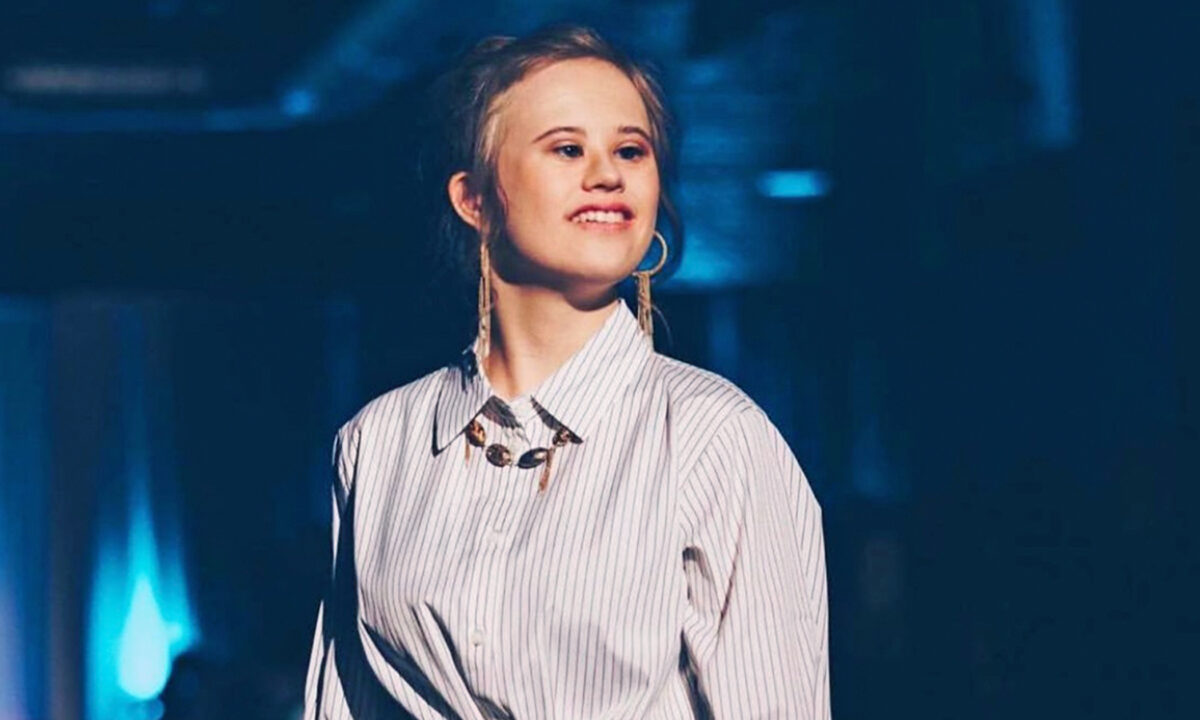 Abigail Adams's parents were once told by a doctor that she had a condition known as "failure to thrive." However, the girl with Down syndrome has since grown up to become an athlete, actress, model, public speaker, and Down syndrome advocate, inspiring others to reach their full potential.
But the road to achieving success wasn't smooth and easy.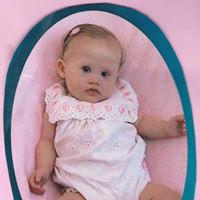 Upon learning that his baby daughter had Down syndrome, father Steve Adams was shocked, then sad. "I had almost no knowledge of Down syndrome," he admitted to The Epoch Times via email. "I thought of people with Down syndrome as individuals who were not able [to do] what a typical person could do."
Steve was immediately plagued by several questions: Would Abigail have friends? Would she have joy in her life? Would she have romance? Would she have confidence?
However, before long, Steve's shock gave way to deep love and a feeling of paternal protection.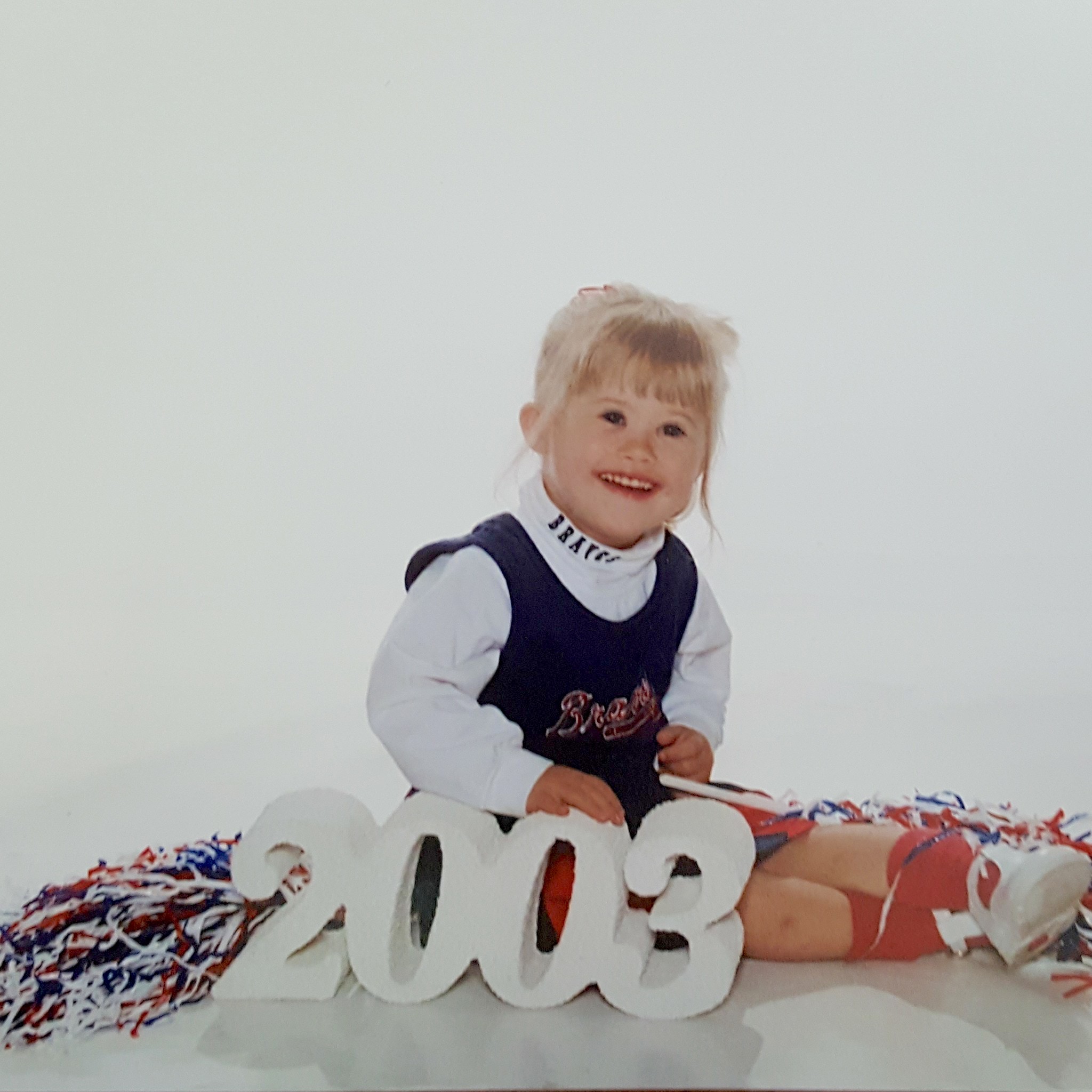 Abigail was born with a hole in her heart, low muscle tone, and an inability to digest food properly. "As an infant, she wasn't eating and had lost a lot of weight," Steve told The Epoch Times. "The doctor told us … she had a condition known as 'failure to thrive.' In other words, we just had to accept if she didn't start eating she was going to die."
However, Abigail's parents, Steve and MaryAnne, were reluctant and didn't want to believe that. They thus sought a second opinion and had Abigail outfitted with a feeding tube that she wore for seven months. Slowly, the little girl started to gain weight.
With supplemental vitamins and speech and physical therapy, Abigail's outlook started to improve. As a toddler, Abigail's joyful nature made other people happy.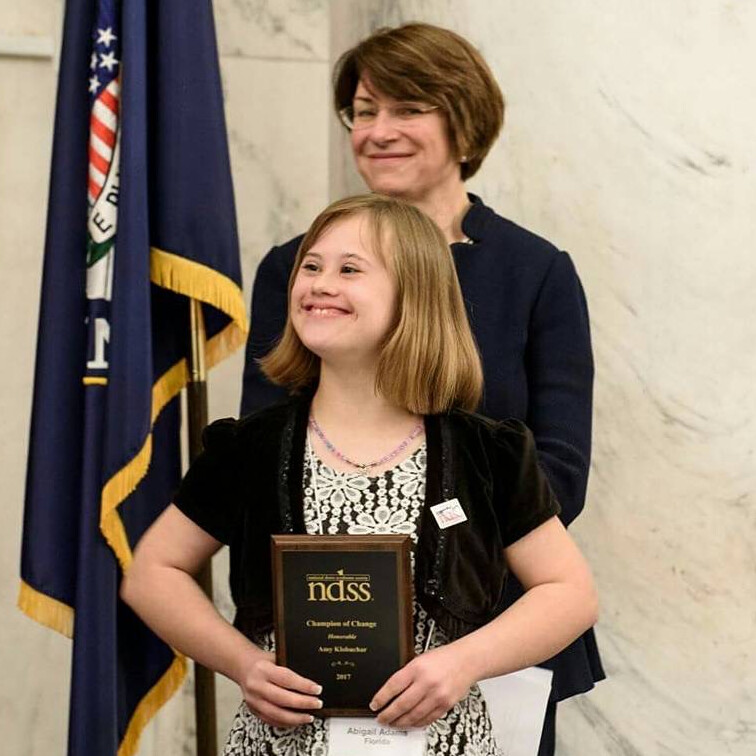 She struggled with weight issues in her early teens, but a gluten-and dairy-free diet worked wonders according to a blog post. So did immersion in sport: Abigail's first loves were gymnastics, cheerleading, swimming, running, biking, and stand-up paddleboarding.
Bubbly, confident Abigail joined the varsity cheer squad, through which she got to cheer at the NFL Pro Bowl and Macy's Thanksgiving Parade in New York City. Abigail was even invited by Special Olympics to speak at an annual meeting of the International Cheer Union (ICU), an organization that represents cheerleaders from 70 nations.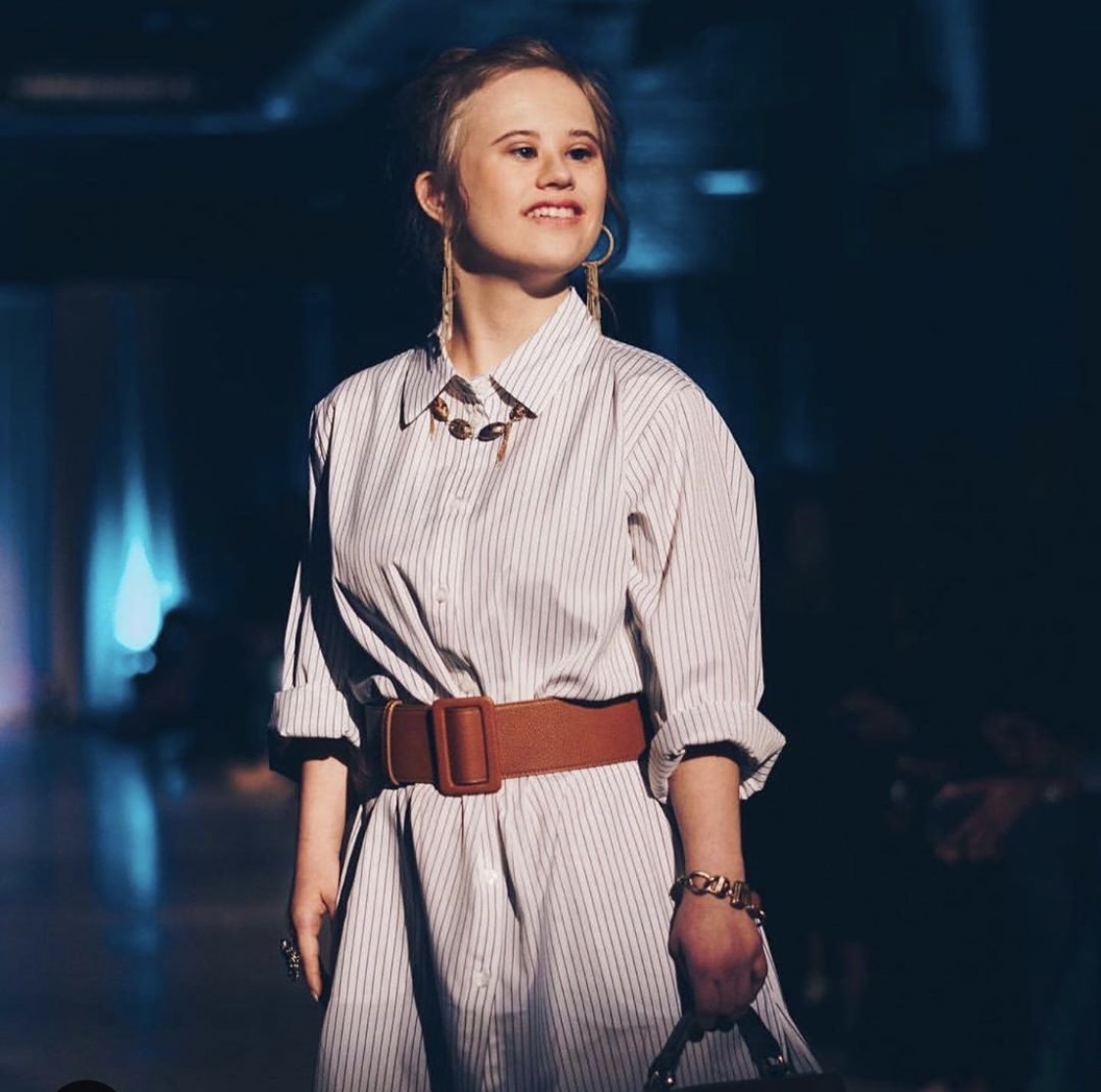 Over the years, Abigail has also appeared on the Oprah Winfrey Network and in TV commercials, and has walked in New York fashion shows, presented awards to Congress, and completed a triathlon.
"Abigail has overcome challenges that most people think are insurmountable," Steve told The Epoch Times of his hardworking daughter. "These things didn't happen because she has Down syndrome, but rather even though she has Down syndrome."
Over the years, Steve has had some great moments as a father to Abigail, and citing one of his favorite memories with Abigail, he recalls a dad-daughter audition for a Disney commercial in Orlando, Florida.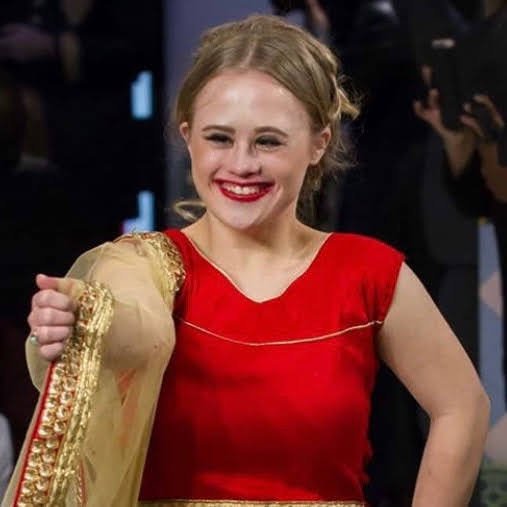 Steve, who has motion sickness, blew the audition when the casting director asked if he could ride the roller coaster eight times but gave his daughter another chance to be seen by "bumping into" the casting director. Not only did Abigail smile, chat, and champion her shy friend all on her own, but she won both girls a spot in the commercial.
"I couldn't have been prouder! She did it all without me saying a word. All I did was give her a chance to be successful," Steve said.
However, Steve has also had to deal with some of the worst experiences and recalls one such incident of cyberbullying in which two of Abigail's cheerleading "sisters" planned a skit to make Abigail look foolish, filmed it, and posted the clip on social media. Steve was livid.
"Abigail's response was, 'Daddy, don't be angry. They did a bad thing, that doesn't mean they are bad people,'" Steve recalled. "I learned two lessons that day: my daughter with special needs has a forgiving heart, and she is not as vulnerable as I thought."
Defying all the odds against her, Abigail also found love in her life. By her side from almost the beginning has been Chad, Abigail's boyfriend.
"Abigail has known Chad since she was 4 years old and he was 5," Steve explained. "They met in the waiting room at speech therapy and quickly became friends." The couple started dating in 2016 and are now in an exclusive relationship.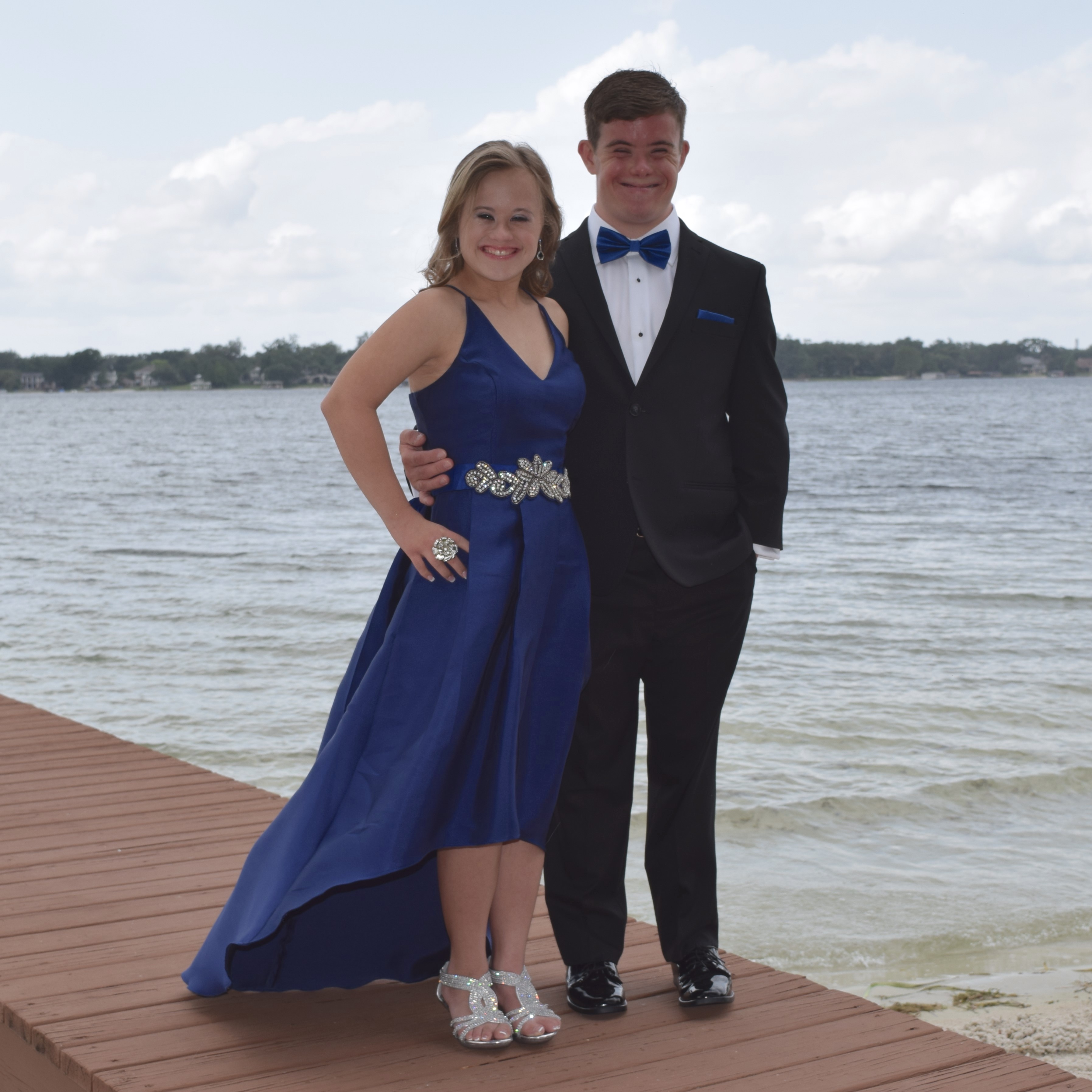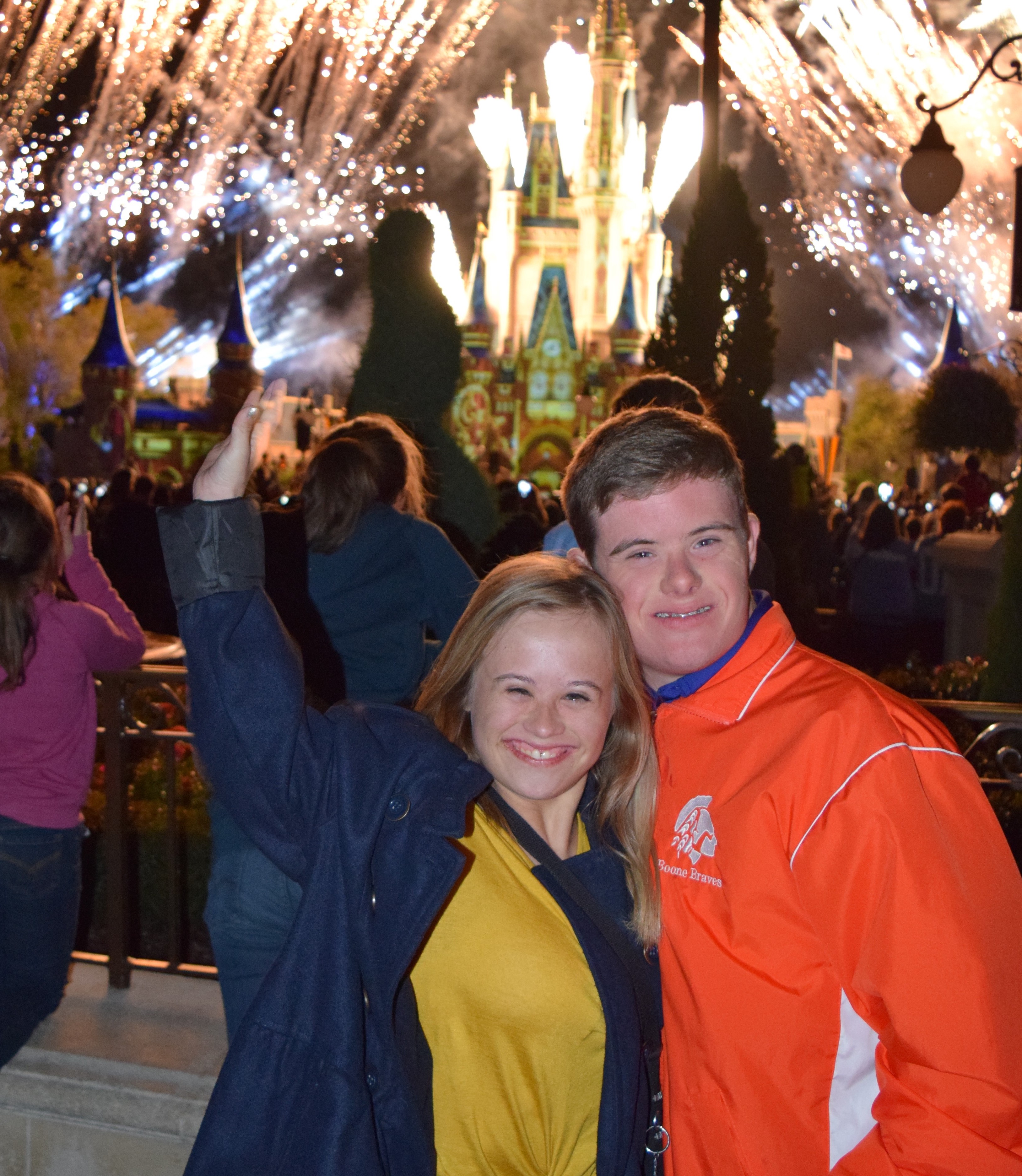 In the name of love, Abigail uploaded a photo and video montage to Instagram in September 2020, captioned, "10 facts about #myboyfriend." Among the accolades were, "He has always been sooo romantic," and "He supports me in everything I do."
Abigail and Chad are planning on getting married in four years and on living a happy and independent life together.
Watching his daughter thrive as a young adult, Steve has also reconciled with his earliest fears. "Would she have friends? She will have many, many good friends," he reflected. "Would she have joy in her life? She will have high points and low points in her life but she will be immensely happy!
"Would she have romance? Yes … She will love and she will be loved," Steve continued. "Would she have confidence? Yes, she will have amazing confidence because she will have the opportunities to succeed, to fail, and to succeed even more."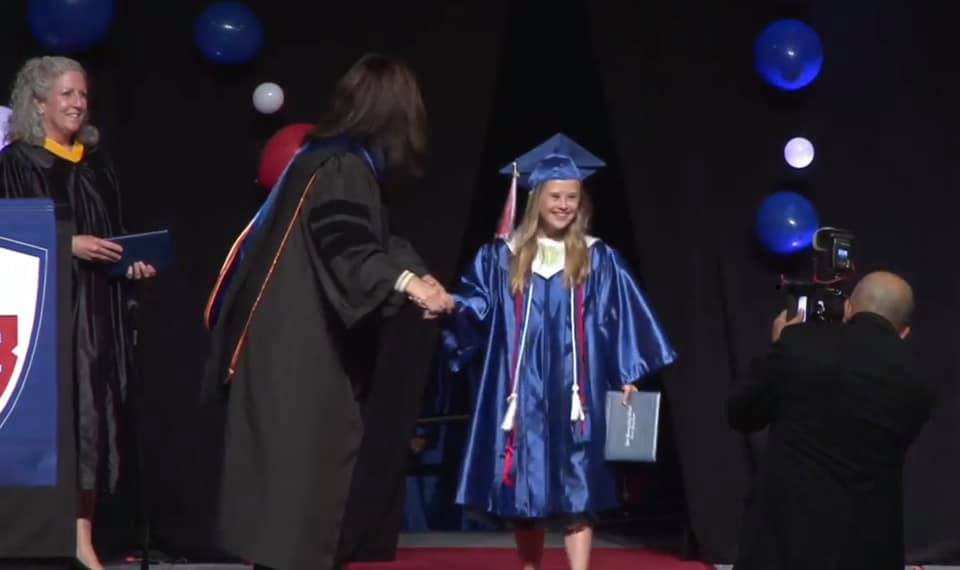 In a video interview for Speech Blubs, Abigail shares that her nickname is "Abigail the Advocate" and explained what the name means to her. "Well, it means you encourage your friends and you are helpful to your friends, and get them to reach their full potential," she said. "All you have to do is get 1 percent better every day!"
Besides motivating others, Abigail's advocacy has helped fundraise millions of dollars for charities such as St. Jude Children's Hospital, Children's Miracle Network, and Special Olympics.
"I love my life," she said. "My motto is, 'be kind, be confident, and help others.'"
Share your stories with us at emg.inspired@epochtimes.com, and continue to get your daily dose of inspiration by signing up for the Epoch Inspired Newsletter here: https://www.theepochtimes.com/newsletter