Always a pleasure to see politicians actually doing what they say they would do…this fellow is a scarce example of such a leader…
Florida Governor Ron DeSantis drafts new data privacy law bill to curb Big Tech
By Didi Rankovic for Reclaim The Net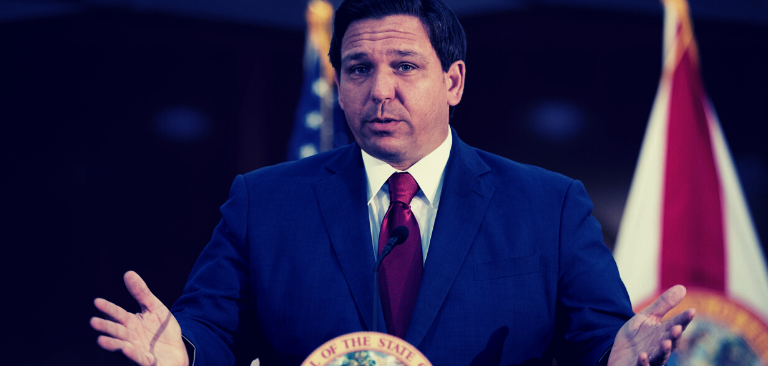 Florida's Governor Ron DeSantis has made good on his promise of introducing a new bill in the state that aims to provide its residents better privacy protections, currently under threat by Big Tech.
DeSantis proposed the bill on Monday during a cabinet meeting, while it will be introduced on March 2, when Florida's legislature meets.
The governor explained the motives behind it, and had some strong words for the companies that make up Big Tech, and their business models.
According to him, they have created a surveillance economy where privacy is merely an illusion, while having all the power, and dictating all the rules.
DeSantis described Big Tech's relationship with their users as extremely one-sided, and one where only the trillion-dollar giants win, by indiscriminately harvesting data and selling it to the highest bidder.
Meanwhile, "consumers get virtually nothing except the, quote, privilege of using their devices that they already pay for," he said. But this state of affairs has to end, he continued, noting that the new law's goal will be to allow users to decide if, when and how their data is used by Big Tech.
Reports are for now short on detail about the provisions of the draft legislation that would ensure this result, but they do go into explaining how these companies currently operate. Mit Patel, who is said to have two decades experience in the industry, argued that the issue is bigger than politics and partisanship and that attempts to reform current rules should be supported by all.
Patel said the way Big Tech easily collects and sells vast amounts of data from users who are by and large unaware that this is happening, and of its scale and ramifications, is akin to "printing money."
And according to him, it isn't just algorithms that they are programming – they are also programming people who use their products and services and give up their personal information.
Patel, who is hopeful that the bill will get the attention it deserves, explained that using personal data to predict behavior can also result in leading people to behave a certain way.
"(They) are programming us into being what they want us to be," Patel warned.