---
Good News Friday: May 27, '22

13 hr ago
MAY 27, 202
Dear Patriots,
We are broken hearted over the terrible shooting this week in Texas. It casts a pall on anything that might be good news this week.
We hope that this event will open up deeper conversations on the mental health of our young adults, who have been horribly treated by many aspects of our society, and who need help.
We pray for comfort and strength for all the loved ones of the victims and all those traumatized by being part of the tragedy.
There has been progress on several other issues in the past week.
1- Sens. Ted Cruz, Ron Johnson, and 12 other Republicans have introduced a bill designed to protect military service members from punishment for declining the Covid-19 vaccine.
The Allowing Military Exemptions, Recognizing Individual Concerns About New Shots (AMERICANS) Act of 2022 is designed to counter the Biden administration's efforts to coerce and punish Armed Forces personnel who do not want or need the vaccination, which has proven largely ineffective at preventing infection, transmission or illness from Covid. The bill also includes additional accountability measures to increase transparency.
Sen. Cruz Defends Service Members From Vaccine Punishment
QUOTE: U.S. Senator Ted Cruz (R-Texas) and 13 of his colleagues have introduced the Allowing Military Exemptions, Recognizing Individual Concerns About New Shots (AMERICANS) Act of 2022. The legislation counters the Biden administration's efforts to coerce and punish service members who decline the COVID-19 vaccine, and introduces accountability measures in response to DOD efforts to undermine transparency.
This bill would require the Secretary of Defense to make every effort to retain unvaccinated service members, strengthen language to ensure service members receive discharge classifications commensurate with their record of service, require the Department of Defense to report the number and type of COVID-19 vaccine religious exemptions that have been denied, and create an exemption from COVID-19 vaccine requirements for service members with natural immunity. The act would also protect service academy students and Reserve Officers' Training Corps (ROTC) members in the same way.

2- These are brave people going against their own military which has grievously injected, through force, untested, unapproved, and unsuccessful substances into our service members.
Over 500 Military Service Members Sue the Government for Mandating a Vaccine that Was Not FDA Approved and Should Not Have Been Administered
QUOTE: Around 520 military service members filed a suit on Monday against the government. Their primary argument is that the vaccine mandate is illegal because there is no approved vaccine available in the US. This means that approximately 55% ( amount vaccinated since the August 23, 2021 mandate from the Secretary of Defense (SecDef) ) of the military have been vaccinated illegally and under duress.
This case comes after last week's ruling where a Navy Officer was found innocent of wrongdoing when he didn't take the COVID vaccine. The Officer in the case, LT Bill Moseley, claimed he had the duty to not take the vaccine since the one administered by the military was not approved by the FDA.

3- The treatment of the January 6 political prisoners remains a terrible situation. The good news is that we are getting some video footage that proves what a nightmare our government has forced on American citizens.
NOTE: DefendingTheRepublic.org is defending as many of these prisoners as we can and providing defenses for others. Please sign up for a monthly contribution to help us help them. The costs of a real criminal defense are very high.

The government continues to hide exculpatory evidence and treat them horribly, as we now see in these leaked videos.
EXCLUSIVE FOOTAGE: Secret Video Recordings LEAKED from Inside "The Hole" of DC Gitmo — First Footage Ever Released of Cockroach and Mold Infested Cell of J6 Political Prisoner
QUOTE: Secret video recordings have been leaked exclusively to The Gateway Pundit from deep within the walls of the DC Gulag. See the series of eight videos below.
This filthy facility is notorious for inhumane and torturous conditions. It is where many Political Prisoners from January 6th are being unconstitutionally detained by the United States Government pre-trail.
No outside witnesses, visitors or journalists are allowed to visit the insides of DC Jail where the J6 Political Prisoners are being held. Even United States Legislators have been turned away by the warden. There is no recording allowed at the jail. Therefore, no footage of this type exists in the world that documents the plight of the American Political Prisoners of The Biden Regime.
Fellows is facing up to twenty years in prison if convicted. There will more than likely be legal ramifications directed towards Fellows when the Regime learns of these videos.
"These J6er's are second class citizens at DC Jail," said Tina Ryan of Citizen's Against Political Persecution. "They don't have the option to use the jail facilities like the other prisoners do- including the convicted murderers and rapists. Because they are Trump supporters they are being treated worse than men that have been convicted for murder."
After a year of getting to know many of the January 6th political prisoners, it is worth noting that many of these men remain strong and unbroken. It is a privilege to get to know them and serve as a first hand witness to the strength of mind, willpower and God that keeps them whole.

4- The power of the people still exists!
State Farm Exec Apologizes to Angry Agents, Says 'We Made a Mistake With Our Involvement' With GenderCool
QUOTE: State Farm agents across the country fielded angry phone calls on Monday from customers who were either threatening to cancel their policies or who flat-out canceled them after hearing news that the company had partnered with The GenderCool Project to donate books regarding transgenderism and gender fluidity to schools in order to "increase representation of LGBTQ+ books and support our communities in having challenging, empowering, and important conversations with children Age 5+."
By the close of business Monday, after the CEO reportedly heard from more than 2,000 independent State Farm agents nationwide (and probably a flood of customers), the company announced that it was ending its partnership with The GenderCool Project, as RedState first reported.

5- More on the corporations who used to be involved with groomers.
10 others join State Farm in dumping LGBT groomers
QUOTE: And then there were 13. When the week began, GenderCool had 23 corporate sponsors who funded the purchase of LGBT-friendly books and materials for kindergarteners and other kids in public schools.
As of this afternoon, there are 13. State Farm was the first. It was outed on Monday. An uproar ensued and forced the SJWs running the company to act like a good neighbor instead of the neighborhood pervert.
WGLT reported, "State Farm has ended its partnership with a nonprofit organization that promotes LGBTQ education for children."The Bloomington-based insurer dropped its support of Chicago-based GenderCool after receiving backlash.

6- DeSantis decisions and management are reaping big rewards.
Florida shatters record for international tourism market share
QUOTE: Florida shattered the record for the state with the highest share of international tourism in 2021, eclipsing the prior mark set by New York back in 2011, officials said Friday.
Roughly 45% of all international visitors to America last year touched down in the Sunshine State, Gov. Ron DeSantis announced at a press conference.
DeSantis said that trampled the previous record of 34% set by New York in 2011.
He attributed Florida's tourism surge to the absence of restrictive COVID-19 measures that suppressed recreation.
"One of the reasons why we've done so well is because people can come here and you can go where you want, do what you want," he said. "You're not going to get shaken down for medical papers at a restaurant."
7- We have a dream…that someday, a conservative is again elected in Los Angeles, California.
Rick Caruso's Campaign Is a Sign America's Political Ground Is Shifting
QUOTE: While most of the U.S. political world is focused on Tuesday's Pennsylvania Senate primary, let's shift our attention to the West Coast, where Los Angeles — about as deep-blue a city as you're going to find in this country — may be close to electing a new mayor who was a Republican until 2012, sits on the board of the Reagan Foundation, and not only opposes "defund the police" but urges the public "to show our support for them with respect and gratitude." The political ground is shifting beneath our feet, and Rick Caruso's upstart bid for L.A. mayor is an under-recognized indicator of that shift.
Just how wild will this year's midterm elections turn out to be? The most right-of-center option in the Los Angeles mayor's race, billionaire developer Rick Caruso, could well end up winning and is ahead by one percentage point in the most recent poll.
Caruso is on the board of trustees for the Ronald Reagan Presidential Foundation and Institute. In addition to playing a big roll in his own family's charitable foundation, he has served on various governing boards for the University of Southern California, Pepperdine School of Law, Loyola High School, and St. John's Hospital. He endowed the USC Caruso Department of Otolaryngology at the Keck School of Medicine, as well as the USC Catholic Center.
In April 2020, President Trump appointed Caruso to his "Great American Economic Revival Industry Groups Task Force Committee," a task force aiming to mitigate the economic impact of the ongoing Covid-19 pandemic. A few days later, California governor Gavin Newsom appointed Caruso to his own "Business & Jobs Recovery Task Force."

8- There is no good news for Obama-controlled Netflix. That is good news for those working against the left's most prolific propaganda factory.
Woke Netflix Shares Drop 7%
QUOTE: Netflix just got more bad news. The company shares dropped 7% over subscriber data.
From Breitbart: Netflix shares fell more than seven percent on Wednesday as the streamer faced more bad news about its subscriber outlook, including a new study showing that long-term Netflix customers are abandoning it in significantly larger numbers.Wednesday's losses mean Netflix shares are off a staggering 70 percent for the year so far.
President Donald Trump is planning a streaming service to take on Netflix.
We will be taking Memorial Day off to remember and mourn those who served our country and died for our freedoms.
It is more than a three day holiday. It is a solemn remembrance of the cost of freedom. It is a deeply personal day for those who have lost loved ones while serving.
One way to show your respect and honor the dead is to display your American flag at half-staff until noon, then raise you flag full-staff until sundown.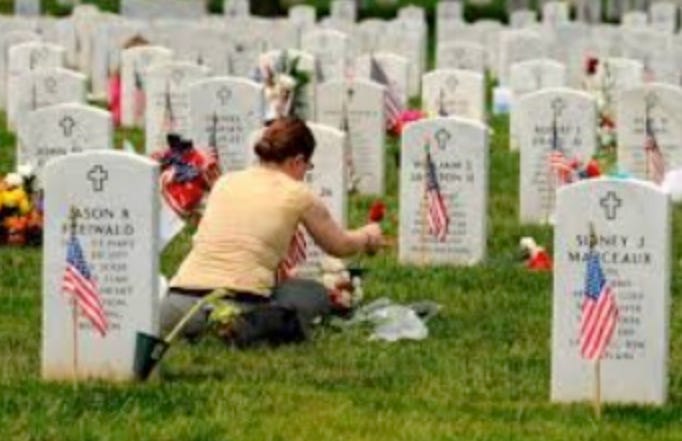 REMEMBER. PRAY.
Hold Fast,
Defending The Republic
.
Comments or Questions? Contact: editor@defendingtherepublic.org
——————–
We Cannot Accept this Fate

May 25
MAY 25 , 2022
Dear Patriots,
Here are some longer pieces we wanted to share with you. They take some time to read.
We are on a constant quest to arm you with information to know and to share. As busy people, most of us can, often, only consume the headlines, when a deeper investigation would be preferred.
We strive to provide you with a wealth of information from people and sites all across the American landscape.
Note: Providing you this information does not necessarily mean we agree with every point of view in the articles we share. You are savvy enough to do your own research on subjects that interest you.
We offer a lot of ideas and news to encourage you to dig deeper if you have time. If you don't … then you have this newsletter three times a week to help you be informed.

1- No doubt you have heard of Monkey Pox. Dr. Robert Malone offers a wealth of information and background on this virus. We will share his conclusion but, read all of his research.
Monkey Pox
QUOTE: In my opinion, based on currently available information, Monkeypox is a virus and disease which is endemic in Africa, emerges sporadically after transmission into humans from animal hosts, and is typically spread by close human contact. It is readily controlled by classical public health measures. It does not have a high mortality rate. Unless there has been some genetic alteration, either through evolution or intentional genetic manipulation, it is not a significant biothreat, and has never been considered a high threat pathogen in the past.
So stop the fear mongering, misinformation and disinformation.

2- The intrepid reporter Sharyl Attkisson has compiled a list of the massive mistakes made by Fake News in the past 17 months.
It is important to know and document the deceptions and misinformation pushed on us by the so-called journalism class.
Media Mistakes in the Biden Era: the Definitive List

3- Also from Sharyl is the correlation of the open border and deaths of Americans by drug overdose.
Record US drug overdoses coincide with record illegal border traffic
QUOTE:
• Mexico and China are the main sources of US fentanyl
• Most of the drug comes into US thru illegal traffic from Mexico
• The record number of fentanyl deaths in the US coincides with the record number of illegal border crossers entering the southern US border
• Since 1999, 1 million Americans have died of drug overdoses
• That's more than the number of US troops who have died in all wars fought by US
• In a recent one-year period, more than twice as many Americans died of drug overdoses than gun violence deaths or traffic fatalities

4- Isn't it peculiar that the Fake News has no curiosity to talk to real Americans and report on how they are coping and dealing with the failures of the Biden regime?
Salena Zito has a gift of reporting on the real world of regular, hard working people trying to hold themselves and their families together.
Salena Zito at the Pittsburgh Post-Gazette
Rhet­o­ric ver­sus re­al­ism at the pump, and in the for­mula aisle
QUOTE: MURRYSVILLE, Pa. — Linda Sutton is filling her car with gas at the Sheetz on U.S. Route 22 in this Westmoreland County suburb. Like everyone else, she has been dealing with rising gas prices for over a year now — but today the cost jumped overnight to $4.69 a gallon, the highest number Ms. Sutton has seen in her lifetime.
"I am a retired teacher and a widow, so I live on a pretty strict budget; no one is giving me a raise to help make up for these costs, so you have to cut back on other things," she said. "You get to the point where you have to start cutting into your essentials."
A registered Democrat who voted in the primaries on Tuesday, Ms. Sutton said if things don't start to improve, she won't have any problem looking outside the Democratic Party to cast her vote. "My vote isn't about a party affiliation, it is about my pocketbook, my family's pocketbook, my community and what is best for all of them," she said.

5- Two thoughtful pieces by Jeffery Tucker on the current state of affairs.
Jeffery Tucker at Brownstone Institute
Lockdowns, Closures, and the Loss of Moral Clarity
QUOTE: Last weekend, an 18-year-old kid slogged a powerful weapon into a Buffalo, New York, grocery store and started shooting people based on race. Thirteen people were slaughtered. His goal was to start a race war, along the lines of the fiction books that inspired his online gurus. He live-streamed the carnage and left a manifesto explaining his motives. His ideology – which has deep roots and has spawned genocides – is the kind of demonic gibberish that unstable kids find on the Internet when they are looking for some mission and meaning in life.
QUOTE: Recent surveys of people in forced covid isolation have found that some 30% develop strong symptoms of PTSD over the course of weeks.
The disruption of closures and quarantines affected millions of others without the same results but the tendency is there: people are robbed of a moral center and a clarity about life's meaning. In Freudian terms, the last two years provided every pathway for the id (the primitive instinct) to displace the ego, which consists of social norms, social realities, etiquette, and rules when deciding how to behave.
This displacement can leave nothing but instinct fueled by resentment and hate. Along with this comes the search for the "other" on which to blame all problems. Whether that is the racial identity, political deviants, the covid non-compliant, the unvaccinated, or make up any other category, we see the same dynamic at work: the attempt to stigmatize, exclude, dehumanize, and eventually eliminate.
QUOTE: Perpetual decline and fall is not inevitable. It is fixable but every powerful force out there, especially mainstream media, seems to stand against that. It is all designed to demoralize us and cause us to give up. We cannot accept this fate. There is still time, providing that we understand what is happening and the grave consequences of letting it all take place without a fight.

6- More observations from Jeffery Tucker, the Founder and President of the Brownstone Institute and the author of many thousands of articles in the scholarly and popular press and ten books in 5 languages, most recently Liberty or Lockdown. He is also the editor of The Best of Mises. He speaks widely on topics of economics, technology, social philosophy, and culture.
Jeffery Tucker at Brownstone Institute
Can We Now See that Economics Does Not Diverge from Public Health?
QUOTE: The dramatic shortage of baby formula underscores the point: a functioning economy is essential to public health. It's the same with inflation and food shortages: if you cannot afford to eat or the shelves at the grocery are empty, that results in a diminution of public health. If products essential to life – parts to fix trucks or medical equipment – are unavailable due to supply-chain snarls caused by lockdowns, you have a public-health disaster brewing.
The policies to deal with covid jettisoned not only economics but also traditional wisdom in public health, and we ended up sacrificing both in the long run. You cannot have a healthy society by the crushing of market functioning. That ended up ruining lives and it is still going on today.
Polls show that people say inflation is the number one problem and covid is the least of their concerns; but this disguises the common root of both: both issues trace to the radical mismanagement of the social order by the ruling class, at the expense of everyone else.
The shortage of baby formula underscores the point: it takes a functioning economy to feed the children. If you give that up, people will starve. That the likes of Anthony Fauci and Bill Gates did not think of that – and that the mobs shouted to throw out economics to maintain health – reveals a deep and dangerous ignorance of how a good society functions.

If you appreciate this newsletter, please consider a donation of just $10.00 a month to Defending The Republic so that we can continue to fight the battles and provide you with information.
Read. Know. Share. Pray. Fight.
Hold Fast,
Defending The Republic
Comments or Questions? Contact: editor@defendingtherepublic.org
—————————-
Special Interview with Sidney

May 23
May 23, 2022
Dear Patriots,
Last week, Sidney Powell did an interview for "Viewpoint This Sunday", with host, Malcolm.
They discussed everything from Clarence Thomas, to the current situations with the lawsuits, to the border.
Note: this is an audio only interview.
"Viewpoint This Sunday" interview with Sidney Powell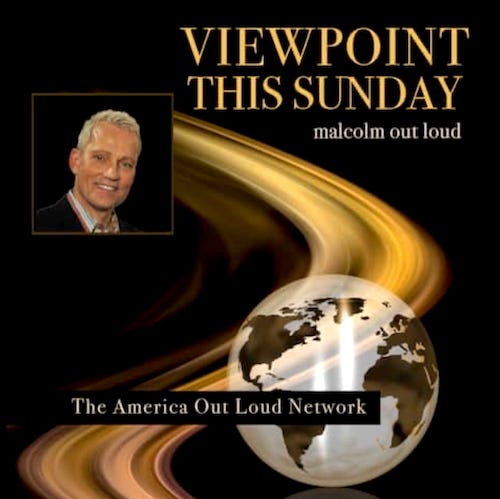 As Sidney outlines in this interview, Defending The Republic needs your support to continue fighting the battles laid at our feet.
Just a $10.00 monthly reoccurring pledge goes a long way to enabling our attorneys and Sidney to keep fighting.
Fight along with us to save America by clicking here and sending a monthly pledge.

Here is more information on some of the topics raised in the interview.
1- As always VDH has a way of cutting to the point.
Victor Davis Hanson at Review Journal
Imagine the Unimaginable
QUOTE: Americans are now entering uncharted, revolutionary territory. They may witness things over the next five months that once would have seemed unimaginable.
QUOTE: When revolutionaries undermine the system, earn the antipathy of the people and face looming disaster at the polls, it is then they prove most dangerous — as we shall see over the next few months.

2- Justice Thomas in a rare public appearance.
Clarence Thomas rips media: I'll leave my job when I do it as poorly as you do yours
QUOTE: Thomas has been outspoken since a leaked draft opinion on Roe v Wade came to light earlier this month. On May 14, the same day Thomas made his comments on C-SPAN, the Supreme Court justice said that the leak has fundamentally altered the judicial body.
"I do think that what happened at the court is tremendously bad… I wonder how long we're going to have these institutions at the rate we're undermining them," Thomas said.
He added that a loss of trust in the Supreme Court is the "kind of infidelity" that is impossible to undo. Thomas is the longest-tenured member of the Supreme Court, having served since 1991.

3- If you haven't already, Please watch this movie.
Official site for the movie "2000 Mules"

4- We are seeing results from the information revealed in "2000 Mules".
BIG ARIZONA FRAUD UPDATE: Law Enforcement Raids Nonprofits In '2000 Mules' Ballot Trafficking Investigation – "Like Tweety Birds, They Sang"
QUOTE: Law enforcement has conducted a raid on Yuma County nonprofit organizations connected to the ballot trafficking scheme discovered by Yuma County citizens and revealed in the "2000 Mules" documentary.

Help us fight by donating just $10.00 a month.
Hold Fast,
Defending The Republic
—————————
Good News Friday: May 20, '22

May 20
MAY 20, 2022
Dear Patriots,
As always, the news is coming hot and furious from all fronts. The Fake News Media and social media love to pound on the negative. We take a break on Fridays to bring you some good news.
Note: We are watching the developments in the Durham trial of Michael Sussmann. Today, Hillary's campaign manager, Robby Mook, testified, under oath, that Hillary Clinton approved leaking the fake Russian collusion lies to the media.

1- A victory in the fight against transgenderism.
Judge Strikes Down Biden Gender Transition Insurance Rules
QUOTE: A Biden administration policy that would have required religious employers and health care providers to fund or perform transgender medical procedures and counseling was struck down Monday by a federal judge appointed by former President Donald Trump, according to Fox News.
"No government agency ought to be in the business of evaluating the sincerity of another's religious beliefs," wrote Judge Daniel Traynor of the U.S. District Court of North Dakota.
"[Health and Human Services] Guidance encourages a parent to file a complaint if a medical provider refuses to gender transition their child, of any age, including an infant," the judge noted in his decision.
"The thought that a newborn child could be surgically altered to change gender is the result of the Biden HHS Notification and HHS Guidance that brands a medical professional's refusal to do so as discrimination. Indeed, the HHS Guidance specifically invites the public to file complaints for acting in a manner the Alliance says is consistent with their sincerely held religious beliefs.
The lawsuit, brought forth by the Christian Employers Alliance (CEA), maintained that the Equal Employment Opportunity Commission (EEOC) misinterpreted and improperly enforced the definition of sex discrimination included in Title VII of the Civil Rights Act of 1964 to force employers to provide gender transition medical coverage and procedures against their religious beliefs.

2- Isn't it the wish of all parents and grandparents to have their children be excited by life!
One way to insure that is to get all children possible out of public indoctrination.
Children who are homeschooled are much more 'excited by life' and are happier learning. They have much higher SATs, college GPAs, and graduation rates
Homeschoolers top government-schooled children in … everything
QUOTE: New York City public schools now spend $57 billion (including its capital building budget) to "educate" just over 1 million children – that's $52,096 per student, per year, for a total of $677,248 for each child from K-12, not counting additional tens of thousands of dollars in Head Start funding for at least 8 hours each day, year round, of "educational enrichment" programming from 0-5 years of age for participating children.
All this money has only worsened sky-high illiteracy rates.
How are the approximately 4 million homeschooled children doing in the absence of government resources?
In a more scientific analysis, the Washington Times reported on the students' shockingly high level of academic success:
The study included almost 12,000 home-school students from all 50 states …
Five areas of academic pursuit were measured.
In the core studies (reading, language and math), the average home-schooler scored at the 88th percentile.
The average public school student taking these standardized tests scored at the 50th percentile in each subject area.
A study commissioned by the Home School Legal Defense Association (HSLDA) similarly found that, homeschoolers are still achieving well beyond their public school counterparts—no matter what their family background, socioeconomic level, or style of homeschooling. 41% of homeschool students are Black, Asian, Hispanic, and others (i.e., not White/non-Hispanic).
Many parents send their children to government schools, despite the violence, wasted time and exposure to values with which they disagree, out of fear that their children will "miss out on life" and be stifled working from home.
Just the opposite turns out to be the case – homeschooled children are far more excited about life and satisfied doing school work.
In a sentence, home-schooling is a recipe for academic success.

3- It seemed we dodged a small bullet in the war against this Orwellian leftist governing boards. But keep an eye out. They will just come at it from a different angle. This is just a "pause".
Disinformation Governance Board 'Paused,' Nina Jankowicz Resigns
QUOTE: The Department of Homeland Security is reportedly pausing the Disinformation Governance Board three weeks after its creation was challenged by Republicans.
DHS decided to shut down the board on Monday and that its leader Nina Jankowicz had drafted a resignation letter in response to their decision.
Behind the scenes, the DHS appeared to concede the fight to save Jankowicz was over but indicated they would look for other ways to combat misinformation.
"We're going to need another Nina down the road," a DHS staffer said anonymously to The Washington Post. "And anyone who takes that position is going to be vulnerable to a disinformation campaign or attack."

4- Another state is protecting doctors who think outside the box when treating patients. The measure will also prevent pharmacists from questioning doctors who prescribe certain drugs.
Bill Protects Doctors Who Prescribe 2 Controversial Drugs
QUOTE: Bill passed this week by Missouri lawmakers would prohibit medical licensing board from disciplining doctors who prescribe the off-label drugs ivermectin and hydroxychloroquine.
JEFFERSON CITY, Mo. (AP) — A bill passed this week by the Missouri Legislature would prevent state licensing boards from disciplining doctors who prescribe the controversial off-label drugs ivermectin and hydroxychloroquine to their patients.
The measure also would prevent pharmacists from questioning doctors who prescribe the drugs unless the patient or doctor asks about the drugs' effectiveness, The Kansas City Star reported
Sen. Rick Brattin, a Harrisonville Republican, said Thursday he added the provision to a larger bill on professional licensing because he had spoken to doctors afraid of losing their licenses for prescribing the drugs.
5- It is rare that the Republicans get ahead in the behind-the-scenes ground game.
Court-Ordered New York Redistricting Map Is Lights out for Democrats
QUOTE: While it's been clear for a few weeks that Republicans have come out on top regarding redistricting for the coming mid-terms, there was one final piece of the puzzle left. That piece has now fallen into place.
A court-ordered map in New York has been adopted, and it's lights out for Democrats heading into November. While the original Democrat map, which was struck down by the state's Supreme Court, had a likely outcome of 22 D-seats to 4-R seats, the new map puts as many as 12 seats in play for the GOP.
Republicans were looking at a modest 1-3 seat gain via redistricting after Ron DeSantis worked his magic in Florida (there's a single district there under dispute, but nothing that can change the game). Now, you could be talking about a 5-8 seat gain just by virtue of the lines that have been drawn across the nation. Democrats who were celebrating a month ago at some earlier court victories have had their hopes of stemming the tide crushed.
One of the things the New York map fixed was an illegal gerrymander in New York City that diluted the voting power of Orthodox Jews, a demographic that leans heavily Republican. That's left Rep. Jerry Nadler, who would retire if he had any sense given his age and health concerns, in the same district as another Democrat. Elsewhere, Republicans are set up to make headway in what should be a wave year for them.
In the end, the dynamics of the coming election don't change much, but if 2020 taught us anything, it's that every seat counts in future elections. Democrats went from a large majority to only holding the house by five seats in a single cycle. So while Republicans are going to gain a lot of seats this year, having more room for error in 2024 and 2026 could be the difference between keeping control and losing it.

6- One state at a time, we win. It is slow and frustrating but there is some momentum.
Montana Supreme Court Restores Election Integrity — Mandates Voter ID and Bans Same-Day Voter Registration
QUOTE: The Montana Supreme Court brought sanity back to the western state by mandating voter ID and banning same-day voter registration on Wednesday.
Democrats were fighting to lift the regulations in the state. It's easier to cheat that way.
The Montana Supreme Court made the ruling for the upcoming primary elections in the state.
Montana KTVH reported:
The Montana Supreme Court has temporarily restored new state voting laws for the June primary that prevent same-day voter registration and require voters that use student IDs for identification to bring additional documents.

7- Governor DeSantis leads again.
Ron DeSantis Puts on an Absolute Clinic After Florida Dem Compares Him to Communist Dictators
QUOTE: The rise in popularity among leftists – especially with younger generations – for admitted socialists like Sen. Bernie Sanders (I-Vt.) and Rep. Alexandria Ocasio-Cortez (D-N.Y.) has been a cause for great concern with Republicans including Hispanics who reside in South Florida who are all too familiar with the brutal regimes in the Communist countries from which they and their ancestors fled, like Cuba.
It's also greatly aided in the popularity of Gov. Ron DeSantis, who has made it a point during his time in office both as a member of Congress and as Governor to denounce communism and socialism and express solidarity with those in his state and around the world who have experienced its evil brutality firsthand, as he did last Monday when he signed into law a bill that established November 7th as "Victims of Communism Day" in the state.
During a public appearance Tuesday in Miami to announce cancer research funding, DeSantis briefly took aim at the Biden administration for easing some of the U.S.'s sanctions on Cuba and Venezuela, which DeSantis correctly pointed out will help no one but the dictatorships.
At one point during the event, a reporter asked DeSantis how he felt about an outspoken Democratic state legislator and admitted socialist – Rep. Carlos Guillermo Smith – recently comparing him and his administration to regimes like Castro's in Cuba and Maduro's in Venezuela.
DeSantis put on an absolute clinic in response, providing a good blueprint for other Republicans to use in the months ahead as Democrats continue their disturbing march towards socialism.

8- In the recent primaries, voters are choosing to vote in-person instead of using mail-in ballots.
Mail-In Ballot Use Down 90% In Georgia.
QUOTE: Voters appear to be rejecting mail-in ballots, with data from early primary states showing significant decreases in Americans relying on the voting method for the 2020 election.
The figures come from a new Associated Press report, which noted that "voters in early primary states are returning in droves to in-person voting this year."
In Georgia, which was a hotbed of voter fraud during the 2020 election season, roughly 85,000 voters had requested mail ballots for the May 24th primary. This was down from the nearly 1 million voters who used vote-by-mail in the state's 2020 primary at the height of the COVID-19 pandemic, totaling a nearly 92 percent decrease.
"The trend was similar in Ohio, Indiana and West Virginia, which held primaries this month; comparisons were not available for Nebraska, another early primary state," added the Associated Press.
The level of mail-in ballot usage appears to track closely to 2018 levels, deviating from the record-high use of the voting method, which is notoriously rife with fraud.

Read. Know. Share. Pray. Fight.
Hold Fast,
Defending The Republic
Comments or Questions? Contact: editor@defendingtherepublic.org
———————-
MAY 9, 2022
Hands OFF Our Children
Dear Patriots,
This week, we are suggesting that you fight for our children … and grandchildren. It is shocking how the left is targeting the indoctrination and corruption of our country's greatest resource.
From conception to young adults, our children are at risk every day from media, technology, schools, groomers, doctors and much more.
Consider how you might help the children in your lives this week.
1- We all have to fight for our children.
5 Ways Democrat Policies Work To Destroy Children's Lives

QUOTE: Once again, children have become objects unworthy of life, protection, or tutelage. What kind of society does this to children?

Americans who would sacrifice anything to protect their children may be surprised to learn that their inclination is a rather modern phenomenon. For most of human history, the most dangerous period of any person's life was childhood. Only if a newborn survived the first decade of disease, warfare, hunger, and all the other mundane threats to ordinary human existence would the survivor gain any type of social recognition.

O.M. Bakke explores this reality in his book, "When Children Became People: The Birth of Childhood in Early Christianity." Before the spread of Christianity transformed prevailing cultural beliefs, children had no legal standing in the pagan societies of the Roman Empire and elsewhere.

In human history, it has been normal for unwanted babies to be aborted, smothered, or abandoned to wildlife. Parents could beat or kill their children at will. Children were routinely sold into slavery. And it was quite ordinary for adults to use low-class or enslaved children as sexual playthings.

Christianity revolutionized the way Western society thought of children. They gained recognition, inherent value, and special focus. Rather than seen as burdens not worthy of consideration until they could contribute to a family's survival, children became blessings deserving of protection, education, and guidance. As Bakke concludes of this momentous change in Western history: children became people.

Today, we sadly are witnessing the reverse of this civilizational achievement. Once again, children have become objects unworthy of life, protection, or tutelage.

Their mere right to exist is balanced against a mother's right to convenience. Their childhoods have become sexualized. Their education has been abandoned and replaced with regimens of indoctrination that make them easy targets for governments, corporations, and predators to exploit.

Right before our eyes, those with power are stripping American children of their personhood. Here are five ways I see this clearly happening in our society right now.
2- You can buy these signs and put them up next to school board candidates in your area.
America's Frontline Doctors

'Voted to mask your child': Florida group targets pro-mandate school board candidates
QUOTE: An anti-mandate Florida group is targeting school board members running for re-election who voted to forcibly mask children.

The Republican National Hispanic Assembly of Florida is placing signs that read "Voted to mask your child" next to the campaign signs of school board candidates, issuing a warning on social media.

"Just a heads up for those running for School Board in the State of Florida," the group wrote on Twitter. "If you voted to mask our kids we are putting these signs right next to your political signs so that parents can make their informed decisions!"

The Hispanic-American group included a link for those who want to purchase signs.
3- Please urge the children in your lives not to get any injections that are billed to be for Covid-CCP. The children more than likely have natural immunity. Do not let them be forced into a medical experiment.
The Triumph of Natural Immunity
QUOTE: We know that natural immunity after covid recovery provides excellent protection against future infections, and while covid will be with us for the rest of our lives, it will be something that our immune system will cope with in the way it is handling the other four widely circulating coronaviruses.

It means that we are now transitioning from the pandemic stage to the endemic stage, and we will eventually reach herd immunity, the end point of every pandemic no matter what strategy is used.

Given these numbers, why are the CDC, the FDA and the government pushing hard for all children to get vaccinated against covid? Why are some schools and universities mandating covid vaccines for children and young adults? The majority already have superior natural immunity.

The CDC, the FDA, schools, and universities are pushing covid vaccines without having shown any benefit to the majority of children who have already had covid. It is stunning how these institutions have abandoned 2,500 years of knowledge about natural immunity. For the minority of children without a prior covid infection, the RCTs only show a short-term reduction in mild disease.

The CDC could instead focus on catching up with regular childhood vaccines for measles, polio, and other serious childhood diseases. Those vaccinations were severely disrupted during lockdowns, and we now see an increase in measles and polio worldwide. Yet more collateral damage from two years of disastrous public health policy.

The medical establishment used to push for evidence-based medicine as a counterweight to "alternative medicine." It is tragic how that philosophy has now been thrown out the window. If Pfizer and Moderna want these vaccines to be given to children, they should first conduct a randomized controlled trial that shows that they reduce hospitalization and all-cause mortality. They failed to do so for adults. They should not get away with that for our children.
4- Learn about Social Emotional Learning (SEL)and spread the word so we can stop this from being part of school curriculum.

American Greatness
Don't Buy into SEL!
QUOTE: As first implemented, SEL was purely therapeutic in nature. It took a very dark turn, however, in 2020 when CASEL announced an ideological shift to "Transformative SEL," which calls for students to "critically examine root causes of inequity." According to CASEL, the concept of transformative SEL is a "means to better articulate the potential of SEL to mitigate the educational, social, and economic inequities that derive from the interrelated legacies of racialized cultural oppression in the United States and globally."

Slicing through the verbiage, it boils down to the fact that, SEL has become the therapeutic wing of the noxious Critical Race Theory. So now, kids are being radicalized and taught to feel good about it!

And of course, while kids are spending loads of time learning about power, privilege, prejudice, discrimination, and social justice, they are not learning about things their parents actually send them to school for like English, math, science and history.

Not surprisingly, SEL is big business. A report from the Bill & Melinda Gates Foundation and CASEL discloses that sales of SEL materials grew approximately 45% from $530 million to $765 million between November 2019 and April 2021. One of the benefactors of this horrible use of taxpayer money is none other than Panorama Education, co-founded by U.S. Attorney General Merrick Garland's son-in-law.

Yes, the same Merrick Garland who, in October 2021, tried to create an anti-parent frenzy when he issued a directive to the FBI, hysterically claiming, "In recent months, there has been a disturbing spike in harassment, intimidation, and threats of violence against school administrators, board members, teachers, and staff who participate in the vital work of running our nation's public schools."

The war is on, and being a spectator is not an option.
5- Florida paves the way again for election integrity laws.
BIG WIN: Court Reinstates Florida's Election Integrity Laws
QUOTE: A federal appeals court just reversed a lower court's decision to overturn Florida's newest election integrity laws.

The laws established Election Crimes and Security and worked to strengthen voting rules in the state. This includes signature verification on mail-in ballots.

The court also dealt a massive blow to the lower court's claim that the law was attempting to suppress the black vote.

Florida is showing the way to victory!
Read. Know. Share. Pray. Fight For Our Children.
Hold Fast,
Defending The Republic
————————————-
MAY 2, 2022
More truth makes it's way to the light
Dear Patriots,
Almost daily, we are seeing little bits of the truth on many different issues finally making their way to see the light of day.
We hope this continues, but faster!
1- Below is a link to Matt Gaetz's podcast from this past week with three Defending The Republic clients and plaintiffs in Coker v. Austin: – Air Force Captain Jordan Karr, Army Major/Dr. Samuel Sigoloff and Air Force Master Sergeant Nicholas Kupper.
The focus is on the military purge of Christians and people of faith more generally and how badly it hurts our military readiness and national security. They also lay out, very well, the legal issues raised in our case.
Episode 39: Biden's Military Purge
Firebrand with Matt Gaetz
2- Another abnormal issue with the software in Dominion voting machines has been reported in New Mexico. This is the same sort of issue found in the Tennessee Dominion voting machines.
Same "Erroneous Code" Found In New Mexico's Dominion Machines! They Were NEVER Certified By EAC!
QUOTE: New Mexico is currently conducting an audit of the 2020 election. Several auditors, along with independent researchers like Dan Sundin are working diligently to find anomalies in the Dominion Machines. These auditors have been met with great resistance from the corrupt SOS and have had difficulty obtaining all the necessary data.
(It should be noted that 31 of 47 precincts in Otero County were completely missing ALL of their Election Day results).
Despite this obstruction, and failure by the SOS to comply with US code, Dan Sundin and a team of researchers were able to obtain a significant portion of data using a recovery tool. Dan claims that hundreds of issues have already been found, (including the one that I am about to show you).
Remember what we recently learned from Tennessee; that outdated software configurations can cause a misreading of ballots, and creates opportunities for FRAUD!
3- We hope you will pass on this information to anyone you know who is voting in Georgia.
Election 2022, Catherine Englebrecht Outlines Devastating Evidence of Corruption by Georgia Governor Brian Kemp
QUOTE: Catherine Englebrecht appeared on The War Room with Steve Bannon to outline the evidence of election fraud that took place in 2020 through the use of ballot harvesting and ballot mules. The receipts Englebrecht and True The Vote have gathered are the primary evidence in an explosive documentary that is going to be released shortly called "2000 Mules."
The 2020 vote in key county precincts was manipulated by illegal and fraudulent ballot harvesting. Wayne county, Michigan; Philadelphia county, Pennsylvania; Maricopa county, Arizona; Clark county, Nevada; Dane county, Wisconsin; and Fulton county, Georgia. True the Vote has the documentary evidence, and video from the drop boxes, outlining how the ballot harvesting took place. However, corrupt local and state officials have refused to investigate the evidence because the political scandal is extreme in consequence.
Importantly, during the interview with Steve Bannon, Catherine Englebrecht notes the systemic corruption by Georgia Republican Governor Brian Kemp, and his entire administration, as one concrete example of the willful fraud that cuts across party lines.
Incumbent Governor Brian Kemp is seeking reelection for the governors office. The primary is May 24, 2022. He is being challenged by David Perdue, who has been endorsed by President Trump. Unfortunately, Georgia utilizes an open primary system, in which registered voters do not have to be members of a party to vote in that party's primary. It is highly likely, to a predictable certainty, that Democrats in Georgia will be activated to vote for Brian Kemp in May, setting up a general election contest in November between Kemp and Democrat Stacy Abrams who is running unopposed.
Many people have pushed a narrative that essentially says we must move on from the 2020 fraud. However, there is no moving beyond the illegal activity that surrounds a completely fraudulent election. The issues from 2020 must be brought to the full sunlight of the American people in order to provide accurate context for all the current Biden administration activity, that, at it's core, is intended to protect the U.S. government from what took place.
4- Every week, more drips out.
Emails Surface More Evidence Hillary Clinton Paid For Anti-Trump Disinformation Operation
QUOTE: Evidence continues to mount that the Hillary Clinton campaign paid former MI6 agent Christopher Steele to launder fraudulent opposition research through U.S. intelligence agencies.
Newly published internal emails reveal that before Fusion GPS hired Steele on behalf of the Clinton campaign to dig up dirt on Donald Trump, the opposition-research firm began peddling several of the same Russia collusion lies that the former MI6 agent would later detail in the Steele dossier. This fact highlights a significant aspect of the Spygate scandal that deserves further focus and condemnation: Democrats' outrageous exploitation of intelligence credentials and connections to launder scurrilous accusations against a political enemy.
Now, a batch of emails between Fusion GPS and journalists made publicearlier this week in the Sussmann case after the special counsel's office inadvertently filed them on the public docket suggest Steele was paid for the same reason: his credentials and connections would hide the political nature of the hit.
Those emails reveal that the month before Fusion GPS hired Steele, it had begun spinning the tale that the Trump campaign-connected Carter Page served Russian interests. In mid-May 2016, Fusion GPS's Jake Berkowitz emailed Slate reporter Franklin Foer about Page. The note, which includes several links with prefatory sentences about Page, reads as a collaborative effort to investigate the Trump advisor.
These emails prove significant much beyond exposing the symbiotic relationship that existed between the Clinton-funded Fusion GPS and the unpaid propagandists in the press. That's because the timing and targets of the communications indicate Democrats paid for Steele to stamp their opposition research with an MI6 imprimatur.
No wonder Fusion GPS paid Steele. They needed his credential as an MI6 agent to provide gravitas to their opposition research and to hide the Clinton-campaign roots of the attacks on Trump. The Clinton campaign also needed Steele to exploit his government contacts, which the former spy did by passing the dossier off to his handler, his pal Bruce Ohr, and later the U.S. State Department. Steele thus served as a facade for Democrats' attempt to frame Trump as a Russian patsy.
The email dump earlier this week, which represents but a fraction of "the hundreds" of emails between Fusion GPS and reporters, further reveals this reality by showing that Fusion GPS already had the storyline it paid Steele to compile well in hand before they retained the former MI6 agent. The same could be said for the journalists.
5- It is always good to keep an eye on the Democrat strategy. Apparently, their playbook has one page in it and it is full of names to call Republicans.
Manic Morning Joe's Advice To Dems: Make People 'Very Afraid' of 'Crazy' Republicans
QUOTE: On Friday's Morning Joe, Joe Scarborough's urgent electoral advice to Democrats was to make voters "very afraid" of the "crazy" Republicans. He and his supporting cast deployed a plethora of related epithets, calling Republicans: "dupes, knuckleheads, weirdos, freaks, loony, kooks, out of their blanking minds, crazy as hell!"
Scarborough said this is so obvious — that it's self-evident that just calling the Republicans "crazy" is going to offset inflation, rampant immigration, and incessant wokeism.
There was uncontrollable laughter, wild gestures, and bellowing. Donny Deutsch insisted the Republicans had no policies, so they're the "party of nuts" and the "party of No." Scarborough wanted to pretend that every Republican is a January 6 rioter warning about Jewish space lasers.
The segment was one part political "strategery," two parts group therapy for a bunch of depressed Democrats trying to guffaw past the graveyard, consoling themselves over what looks like an impending shellacking by breaking out every slur on Republicans their disturbed psyches could conjure up.
6- Yes, we already knew this. But, it is always good to be vindicated.
Studies prove that most politicians and experts handled COVID terribly
QUOTE: During the 2020 election, multiple public health "experts" claimed President Trump had "blood on his hands" and was responsible for "preventable" loss of life. They expressed confidence that things would improve with a Biden administration, "which is likely to bring a science-based approach to containing the virus." An editorial in the highly regarded and allegedly apolitical New England Journal of Medicine, wrote that "inappropriate government policies" were responsible for the deaths of tens of thousands, labeled the Trump administration as "dangerously incompetent" and directed its readers (without mentioning his name) to vote for Biden who would set things right. Things didn't work out that way.
The Centers for Disease Control and Prevention has just released data showing that 60,000 more Americans died in 2021 from COVID-19 than in 2020. The rate of COVID-19 associated deaths in 2021 rose 20% from 2020, despite the benefit of vaccines that only became widely available in 2021, multiple new therapies, more clinical experience resulting in improved treatment protocols, and a nationwide travel mask mandate imposed immediately after Biden's inauguration at the beginning of 2021.
The data highlight the failure of policies promoted by experts, in and outside of government, to effectively address COVID. Many of the policies lacked an evidentiary basis. Some ineffective, harmful policies were prolonged for political reasons. We now know that, throughout 2021, the pandemic was mishandled.
The verdict is in: The experts were too cautious in ways that hurt schoolchildren, the economy and the general population without improving health outcomes. They imposed ineffective policies on everyone instead of protecting older Americans and those with co-morbidities who represent the vast majority of COVID deaths.
Candidate Joe Biden opined, "Anyone who is responsible for that many [Covid-19] deaths should not remain as President of the United States of America." It will be interesting to see what President Biden says now.
7- No one is interested in this First Lady.
Doctor Dud: Jill Biden Biography Sells Just 250 Copies in First Week
QUOTE: The American people are decidedly disinclined to pay $26 for a book about the life of President Joe Biden's primary caretaker. Politico reports that a recently published biography of Dr. Jill Biden, Ed.D, sold just 250 copies in its first week of circulation.
The Politico article, which documents the professional anxiety of White House correspondents who find it "boring and difficult" to cover an administration whose policies they wholeheartedly support, cites the poor sales of Jill: A Biography of the First Lady by AP reporters Julie Pace and Darlene Superville as an example of why journalists are so bummed out now that a Democrat is in charge.
Read. Know. Share. Pray. Fight.
Hold Fast,
Defending The Republic
——————————
APRIL 29, 2022
Good News Friday
Dear Patriots,
Some good, encouraging and interesting news to send you into the weekend.
1- This bit of good news was a surprise!
New York's Brazenly Gerrymandered Congressional Map Tossed by State's Highest Court
QUOTE: New York Democrats tried to destroy the state's Republican Party by gerrymandering them out of existence with the new congressional map. The Democrats drew district lines that would have assured themselves at least three additional congressional seats going into the 2022 midterms.
Ten years ago, they would have gotten away with it. But in 2014, New York voters passed constitutional reforms to the state's redistricting process that tried to take politics out of the process.
"Through the 2014 amendments, the people of this state adopted substantial redistricting reforms aimed at ensuring that the starting point for redistricting legislation would be district lines proffered by a bipartisan commission following significant public participation, thereby ensuring each political party and all interested persons a voice in the composition of those lines," Chief Judge Janet DiFiore wrote for the majority.
The New York State Independent Redistricting Commission failed in its effort to draw non-partisan district lines. They couldn't agree on a single map to send to the state legislature. That's when the Democrats took over and didn't even bother with a fig leaf of bipartisanship. They drew lines for 26 districts, 22 of which had majority Democratic registrations.
Republicans sued and have now prevailed completely.
This is the most impactful court case on redistricting yet. National Democrats breathed a sigh of relief last February when the gerrymandered map was approved by the legislature. That map would have given Democrats at least 3-5 more seats in the next Congress, significantly diminishing the impact of GOP advantages in Texas and Florida.
Now, with the stroke of a judge's pen, those Democratic advantages have disappeared.
2- Good news from Texas.
Federal court dismisses all challenges to Texas abortion law provision
QUOTE: The 5th Circuit Court of Appeals dismissed all challenges to the Texas Heartbeat Act's private enforcement provision.
"Having received the ruling of the Texas Supreme Court that named officials defendants may not enforce the provisions of the Texas Heartbeat Act… this court REMANDS the case with instructions to dismiss all challenges to the private enforcement provisions of the statute and to consider whether plaintiffs have standing to challenge," the ruling obtained by Fox News states.
The bill was signed into law in May. It bans abortions after a fetal heartbeat is detected, which is usually around six weeks of gestation.
The law allows private citizens to sue anyone for assisting a woman in getting an abortion, including medical professionals.
3- The reasons for getting the Covid-CCP injection grow fewer by the day. And yet, the government persists.
At least 58% of U.S. population has natural antibodies from previous Covid infection, CDC says
QUOTE: Three out of every 5 people in the U.S. now have antibodies from a previous Covid-19 infection with the proportion even higher among children, demonstrating how widespread the virus was during the winter omicron surge, according to data from the Centers for Disease Control and Prevention.
The proportion of people with natural Covid antibodies increased substantially from about 34% of the population in December to about 58% in February during the unprecedent wave of infection driven by the highly contagious omicron variant. The CDC's analysis didn't factor in people who had antibodies from vaccination.
The CDC published the data in its Morbidity and Mortality Weekly Report on Tuesday.
The increase in antibody prevalence was most pronounced among children, indicating a high rate of infection among kids during the winter omicron wave. About 75% of children and teenagers now have antibodies from past Covid infections, up from about 45% in December.
4- Like everyone else, we will watch with interest as Elon Musk starts his take-over of Twitter. But, it has been amusing and enlightening to see how the hard-core left has responded to the news of the week.
Twitter's Top Lawyer Cried During Meeting About Elon Musk Buyout: Report
QUOTE: Leftist tears were literally flowing at Twitter headquarters on Monday after Elon Musk's offer to buy the social media platform was accepted as one high-ranking employee reportedly broke down and cried during a staff meeting about the purchase.
On Tuesday, Politico reported that Twitter's top lawyer, Vijaya Gadde, called a virtual meeting among policy and legal teams that she oversees to discuss how Musk would impact the company.
"Gadde cried during the meeting as she expressed concerns about how the company could change, according to three people familiar with the meeting," Politico reported. "She acknowledged that there are significant uncertainties about what the company will look like under Musk's leadership."
Gadde's reported meltdown is reminiscent of a recent satirical sketch produced by The Babylon Bee that featured a distraught fictional Twitter employee seeking therapy due to Musk's Twitter bid.
"It's terrible. I can't even," the woman told the therapist in the video. "I have literally lost my ability to even."
5- Google/YouTube parent Alphabet misses quarterly earnings and revenue for the first quarter. It seems that at long last, the overlords of Big Tech are feeling the financial impact of the Biden Regime economic policies and the complete leftist tilt of their business models.
High-flying tech giants buffeted by turbulent times, earnings show
QUOTE: Amazon, Apple, Meta and Google-parent Alphabet released figures for the first quarter of this year that showed they are not impervious to turbulence roiling global markets.
Amazon posted its first quarterly loss since 2015, dragged down by its investment in electric truck maker Rivian, and warned of continuing challenges in the months ahead.
Alphabet and Facebook parent Meta rely on digital advertising, and their earnings reports showed that marketers are becoming more careful with their budgets.
Both Silicon Valley firms vowed to be more mindful of costs.
Alphabet and Meta are looking to ride the TikTok-led trend of streaming video snippets with similar offerings of their own, called respectively Shorts and Reels, but that format is tough to monetize.
6- The cancellation of Netflix subscriptions continues to roil the company intent on pushing out propaganda.
Netflix Layoffs Grow: Staff at Fan Site Tudum Axed Just Five Months After Launch
QUOTE: Netflix is continuing to lay off employees a week after the left-wing streamer stunned Wall Street by announcing it had lost 200,000 subscribers in the first quarter and expects to lose a staggering 2 million more in the months ahead.
Staff at Netflix's in-house fan site Tudum received pink slips on Thursday, just five months after the site launched. Several laid off Tudum staffers announced their departures on Twitter, with some saying their whole team got the axe.
The new layoffs come after Netflix eliminated a swath of its animation department earlier this week, getting rid of its director of creative leadership and development for original animation, Phil Rynda, along with some of his staff.
The layoffs come shortly after Netflix executives announced a major corporate retrenchment that will include a more cost-conscious approach to programming following years of profligate spending. As a result, employee morale has plummeted to its lowest levels in years.
Shares of Netflix have dropped more than 40 percent since the company reported first quarter earnings last week and are down more than 60 percent so far this year.
7- Speaking of propaganda, it seems this factory is reaching fewer people. That is a good thing.
CNN April Primetime Ratings Dive -43%
QUOTE: CNN, a far-left propaganda outlet that spreads conspiracy theories and political violence, lost 43 percent of its primetime audience in just one month.
MSNBC, an openly left-wing outlet, saw its total day 25-54 age demo crash to an average of just 75,000 viewers, which is way below the 100,000 threshold considered respectable.
Compared to last month, "CNN shed -43% in total primetime viewers, -54% from the primetime demo, -34% in total day viewers and -43% in total day adults 25-54," reports AdWeek.
Compared to April of 2021, "CNN shed -33% in total primetime viewers, -39% in the primetime demo, -26% in total day viewers and -36% in total day adults 25-54[.]"
Throughout the month of April, CNNLOL was only able to attract an average of 694,000 primetime viewers and 582,000 total day viewers, continuing a long term trend of failures.
Read. Know. Share. Pray. Fight.
Hold Fast,
Defending The Republic
——————————-
APRIL 27, 2022
Democrats can not win unless they cheat
Dear Patriots,
The Democrats have yet another way to cheat in elections.
Let's be clear, unless the Democrats cheat, they can not win elections. And they have endless ways to cheat.
1- They think up new ways every day.
Inside the Left's $80 Million Dark Money Attempt to Take Over Local Elections
QUOTE: After congressional Democrats repeatedly failed in their attempts to pass a radical federal takeover of elections and have been unable to stop red states from passing election security laws, a leftist dark money group is taking matters into its own hands. Their plan: elect thousands of sympathetic local election officials across the country to ensure Democrats retain power in the electoral process.
According to a report in POLITICO this week that revealed the plan, a group — Run for Something — is launching a three-year program with a goal of flooding local supervisor elections with $80 million to elect 5,000 officials with direct oversight of elections.
Run for Something's website states that it's mission is to get "progressives to run for down-ballot races in order to build sustainable power for Democrats in all 50 states," making their goal of taking over offices responsible for planning, executing, and certifying elections all the more concerning. Their website also curiously notes that it provides "behind-the-scenes mechanics" to its leftist candidates.
As POLITICO explains of Run for Something's fear-mongering efforts to get Democrat donors to open their wallets to support the local races.
The group's donor pitch is based on what they see as a coming Republican attempt to subvert elections — even though it has been Republicans who've led the way with election security laws that Democrats have consistently opposed.
Leftist progressive groups have been increasingly focused on local elections, as seen from groups like George Soros' to elect district attorneys, often with disastrous results for the communities in which they serve.
"The $80 million dark-money project to elect left-wing election administrators has nothing to do with safeguarding democracy," noted Jason Snead, the executive director of Honest Elections Project Action. "This is about putting partisans and ideologues in charge of the local offices that run our elections and count our votes. It is detestable that these special interests are unnecessarily politicizing offices that should be impartial," Snead added. "We need to bolster the integrity of our elections by making it easier to vote and harder to cheat, but this dark money fueled plot puts confidence in our democracy in greater jeopardy."
2- Georgia continues to investigate ballot harvesting.
Investigators in Georgia ballot harvesting probe zero in on funding, eyewitness whistleblower
QUOTE: Georgia investigators have signaled their focus in a wide-ranging investigation into alleged illegal ballot trafficking during the 2020 election with subpoenas that target the possible source of funding for such an operation and any eyewitness participants.
The four subpoenas obtained Monday by Just the News through an open records request show the State Elections Board and Secretary of State Brad Raffensperger want the identity of any suspected participants in ballot harvesting, including a whistleblower identified only as John Doe who an election watchdog claims admitted to gathering ballots for cash.
The subpoenas ask for "the identity and contact information of the several individuals regarding personal knowledge, methods, and organizations involved in ballot trafficking in Georgia referenced in the Complaint and any recordings, transcripts, summaries, testimony, statements, witness interviews, notes or other documents describing what those individuals said."
That request includes the identity of a whistleblower Engelbrecht's group interviewed who admitted being paid $10 for ballots he collected and "all statements John Doe made regarding his alleged participation in ballot harvesting in Georgia." The subpoena also seeks contact information for John Doe's mother and any evidence of whether True the Vote paid any of his medical bills.
3- Now that you mention it, it is odd that the party that complains and whines about EVERYTHING does not have one single complaint about the 2020 election.
THE BIG LIE: The Most Obvious Reason the 2020 Election Was Stolen – Democrats Attack, Block and Threaten to Sue All Efforts to Uncover Election Fraud
QUOTE: The 2020 Election was the largest election steal in US history. It was a mess. But with all the theft, not one single complaint came from one party – the Democrats. In fact, all the Democrats have done is block and attack anyone who brings up election fraud and then play the victim when they get caught.
Democrats from the beginning have not had one material complaint about the 2020 Election. This along with their other actions indicates obvious guilt.
We've seen Democrats attack any legitimate efforts to uncover 2020 Election fraud. They've blocked doors to counting rooms and forcefully prevented independent observers to see what was going on.
They've threatened lawsuits against anyone who looks into the corrupted 2020 Election.
They've fought in court every effort to look into voting machines and systems.
They've blocked any mention of Trump winning or election fraud on their far-left Big Media and Big Tech mouthpieces.
There is only one reason why they have done this. Because the Democrats and their allies are guilty of stealing the 2020 Election.
4- More information on the D'Souza documentary.
Filmmaker: Documentary Proves Rampant Illegal Vote Trafficking in 2020
QUOTE: Filmmaker Dinesh D'Souza believes that evidence presented in his new documentary, "2000 Mules," proves that large-scale, illegal vote trafficking occurred in the 2020 election.
"2000 Mules will settle the issue beyond a shadow of a doubt by using two powerful, independent modes of investigation," D'Souza said in an interview with The Epoch Times. "The evidence is so conclusive, so decisive, that it leaves nothing to argue about."
The film opens in 300 theaters on May 2 and May 4.
D'Souza, who is a contributor to The Epoch Times, said an investigative team used cell phone tracking and video footage to prove that unauthorized intermediaries called "mules" collected thousands of absentee ballots from voters and deposited them in drop boxes for money, which is illegal in all 50 states.
Cell phones emit a unique and identifiable signal or "ping." Trillions of pings were analyzed by investigators to reconstruct the movements of thousands of mules as they went about their work in the weeks prior to the 2020 presidential election, the documentary claims
5- From top to bottom, the left is lying when their mouths are moving.
The Ruling Class' Pantheon of Lies
QUOTE: Barack Obama recently took to the stage at Stanford University to lecture an audience on the perils of disinformation. But it was Obama himself who used the occasion to spread lies and misinformation.
This shouldn't come as any surprise. In 2013, PolitiFact awarded Obama its Lie of the Year award for repeatedly promising the American people that "if you like your health care plan, you can keep it." Obama made this false claim repeatedly as he promoted his signature piece of legislation: the "Affordable Care Act."
After its passage, millions of Americans were sent cancellation letters from their insurance companies.
Nonetheless, Obama, the decorated 2013 liar of the year, stood behind the podium at Stanford and admonished, "You just have to flood a country's public square with enough raw sewage. You just have to raise enough questions, spread enough dirt, plant enough conspiracy theorizing, that citizens no longer know what to believe."
Obama was right, except that it's Democrats like himself who have flooded our country's public square with raw sewage. Just a few recent additions to the American ruling class' pantheon of lies include Trump-Russia collusion, Trump quid pro quo, Trump incited an insurrection, the vaccines prevent the contraction and spread of COVID-19, and the Hunter Biden laptop is Russian disinformation.
Notably, while Obama railed against the planting of "conspiracy theorizing," in his speech, he continued to peddle the debunked Democrat conspiracy theory of Trump-Russia collusion himself. "No one in my administration was surprised that Russia was attempting to meddle in our election," Obama said in reference to the 2016 election.
6- This is a case to watch. It could be a big win for religious freedoms.
Supreme Court Signals Victory for Praying Football Coach
QUOTE: The Supreme Court on Monday looked poised to side with a high school football coach who claims he was unfairly suspended for praying on the field.
The Bremerton School District in 2015 suspended coach Joe Kennedy, claiming his postgame prayers were designed to cause a spectacle. Kennedy pushed back, claiming he was exercising his First Amendment rights. During Monday's arguments, the justices seemed to take Kennedy's side.
Justice Brett Kavanaugh pushed back on the district's characterization of Kennedy as an attention-seeker and said it's hard for a head coach to do anything discreetly during an athletic event. Justice Samuel Alito took issue with the district's rationale for suspending Kennedy.
Kennedy's case comes amid a broader reckoning with First Amendment rights in schools. The justices are grappling with a school choice case that's poised to deliver First Amendment protection to families who use vouchers at religious schools. And the Court last term telegraphed a reappraisal of its school speech cases in a minor case involving a vulgar cheerleader.
7- The Durham investigation keeps inching along.
John Durham Springs His Trap After 'Hillary for America' Walks Right Into It
QUOTE: Durham has backed Sussmann and Hillary for America into a corner. They have nowhere to go without having to admit they lied. It is clear that the work Sussmann was doing was not for legal services and that he was being paid by the Hillary campaign to dig up and spread false conspiracy theories about Donald Trump.
Further, he obviously was not the only one involved between Perkins Coie, Hillary for America, and Fusion GPS.
Hopefully, this judge sees through the attempted gamesmanship here and does not allow any improper claim of privilege over materials that Durham is seeking, and once he gets them, things are going to get even more interesting.
Read. Know. Share. Pray. Fight.
Hold Fast,
Defending The Republic
————————————–
APRIL 26, 2022
UPDATE: Bongiovanni v. Austin
Late Friday, Defending the Republic filed its supplemental briefing in Bongiovanni v. Austin….
… pushing back against the efforts by the Biden Department of Defense to deprive a group of military service members the opportunity the challenge the unlawful COVID-19 vaccine mandate.
These service members, who filed their lawsuit collectively, are fighting the DOD vaccine mandate on the grounds that it is unlawful in its implementation (as it mandates vaccines that are not FDA approved) and that it violates their religious freedoms guaranteed under the First Amendment and the Religious Freedom Restoration Act.
The government seeks to sever their claims so that they have to pursue them individually. In effect, this would cause delays in the litigation and allow the Biden Administration to continue their plan to remove these military service members from the military.
As we informed the court: the Biden Administration is pursuing a battle of attrition, as opposed to resolution of this case on the merits, because they think "that is a battle they can win with their effectively unlimited resources and manpower."
What the government's unlimited resources can't buy, however, is what Defending the Republic has earned: the support of the people. They can try to delay the inevitable, but there's no doubt Defending the Republic will be victorious in exposing how the Biden Administration is violating the civil liberties of the patriots who defend this country.
You can read the brief in full here.
—————————–
APRIL 19, 2022
UPDATE:
DTR Fighting for the Rights of our Military
Last Thursday, Defending the Republic was in federal court in Jacksonville, Florida, fighting for the religious liberties of military service members to refuse the experimental COVID-19 injections. We were there asking the court to prevent the Biden Department of Defense and the respective branches of the armed services from punishing or removing these service members who are forced to choose between the jab and their jobs.

As DTR explained to the judge, a number of other district courts all across the nation have granted injunctions staying the Biden Department of Defense from punishing those who have refused these experimental injections on religious grounds. We asked for the same type of relief, as our clients' right of refusal is guaranteed by the First Amendment and by the Religious Freedom Restoration Act. In support, we informed the judge that the U.S. Government has acknowledged that in the Navy, there have been approximately 25,000 religious accommodation requests to COVID-19 vaccination, over 11,000 denied, and nearly zero approved.

The judge was receptive to our arguments and assured us that our clients would receive a fair hearing. She has not yet ruled on our motion, and instead asked for additional briefing on certain legal issues before she makes her decision. She did, however, make an important observation for our clients who are in the Navy: that because a class-wide Navy injunction was issued in another case, she did not have to make a ruling on their particular claims because they were already protected.

As this case and DTR's other military cases move forward, we will continue to fight to expose the Biden Department of Defense's sham process of denying religious accommodation requests, which one court observed was little more than "theater." The issue in these cases isn't just about the experimental injections that, according to VAERS data, have killed 2.5x more military members than the total number of active-duty COVID-19 deaths the last two years.
It's also about whether the Biden Administration will be successful in purging religious service members from the military. We're dedicated to defeating that effort.

Here is a link to the entire transcript.
—————————–
APRIL 18, 2022
Fighting the Unjust Prosecution of the January 6 Defendants
Dear Patriots,
Defending the Republic is fighting every day for the constitutional rights of multiple January 6 defendants who have been treated worse by our FBI, DOJ, and Bureau of Prisons than many foreign terrorists who caused massive numbers of deaths and billions of dollars in damages.
Among the information our defense has uncovered is the impossibility of any January 6 defendant receiving a fair trial in the District of Columbia.
One of the aspects of Defending The Republic work for those caught up in the January 6 dragnet, is to petition to get a change of venue. DTR attorneys for two defendants have done surveys of Washington, DC residents, and jury pool, to prove that it will be impossible to have a fair and unbiased trial in the jurisdiction.
When asked recently by an adverse reporter why we provide a defense, Sidney responded:
"The Constitution of the United States of America and the Supreme Court's decision in Gideon v. Wainwright and its progeny, combined with legal ethics and tradition, require lawyers to provide the best defense or legal representation they can in all cases.

The more unpopular the person or cause, the more important that is. A defense is imperative to achieve any semblance of justice.

That is why countless attorneys volunteered to defend Islamic terrorists who caused immeasurable damages and deaths in this country and other terrorists incarcerated at Guantanamo Bay. That is why rapists, murderers, and abusers are entitled to representation. That is why attorneys stepped forward to fight for civil rights in the South and across the country. It is why To Kill a Mockingbird was written, and it is why why most firms encourage pro bono work by their attorneys.

Standing in defense of an unpopular person or cause, or to face down the omnipotent government that has its own long record of misconduct and wrongful convictions, is in the highest traditions of the bar and mandatory to protect our Republic and the Rule of Law."
You can find the filings in full on our website:
Here is a news story about the surveys.
District of Columbia Jury Pool "Saturated with Prejudice" Opinion Survey Finds
Attorneys in two Oath Keepers cases file motion to change venue from DC to eastern Virginia
QUOTE: Nearly three out of four District of Columbia residents are likely to find Jan. 6 defendants guilty in federal court, while 85 percent believe the events of Jan. 6 were criminal acts including insurrection, an attack, or a riot, a survey by two defense attorneys found.

Results of the survey by Inlux Research + Analytics were included late April 15 in a change-of-venue motion (pdf) filed by defendants in two Oath Keepers conspiracy cases. The research was commissioned on behalf of Thomas E. Caldwell of Berryville, Virginia, and Connie Meggs of Dunnellon, Florida.

The study is the third recent research project that alleges the pool of potential jurors in the District of Columbia is biased against defendants charged with crimes stemming from unrest at the U.S. Capitol on Jan. 6, 2021.

"The District of Columbia's jury pool is saturated with prejudice," said the motion, filed by attorneys David W. Fischer and Juli Z. Haller.

Caldwell, who is charged with seditious conspiracy, conspiracy to obstruct a government proceeding, and three other counts, filed for a change of venue on July 1, 2021. United States District Judge Amit P. Mehta denied the motion without prejudice, ruling that Caldwell "has not put forth a scrap of evidence to support his claims of jury bias." Caldwell is among five defendants in the Oath Keepers trial set for July 11.

Meggs is charged with conspiracy to obstruct an official proceeding, conspiracy to prevent an officer from discharging any duties, and two other Jan. 6 counts. Her trial is scheduled for Nov. 28.

The motion asks for the Oath Keepers trials to be moved to U.S. District Court for the Eastern District of Virginia in Alexandria. "By doing so, the defendants stand a significantly better chance of being tried before a truly impartial jury," Fischer and Haller wrote.

The opinion survey found 72 percent of D.C. residents said "they are likely to find defendants guilty—even when given the choice, 'It's too early to decide.'" Eighty-five percent characterized events of Jan. 6 "as acts that are criminal in nature," even when given an option to reserve judgment on the issue.
1- This is why it is important to know the truth about January 6 and why we are defending people caught in this government lie.
Miranda Devine at The New York Post
Democrats are campaigning on Jan. 6 hypocrisy
QUOTE: As BLM-Antifa thugs ramp up activities ahead of the midterms, the hypocrisy and mammoth overreach of the Justice Department's investigation into the Jan. 6, 2021, riot is coming into focus.

The first acquittal of a Jan. 6 defendant who was "waved" into the Capitol by cops is the latest sign that the so-called "armed insurrection" is not living up to the Democrats' hype.

After the biggest probe in FBI history, not one charge of insurrection has been brought against any Trump supporter at the Capitol.
QUOTE: Bit by bit, in legal filings for Jan. 6 defendants, we are seeing glimmers of a potentially similar type of FBI entrapment scheme over the Capitol riot. Just last week, a defense attorney stated in a court filing that, "At least 20 FBI and ATF [Bureau of Alcohol, Tobacco, Firearms, and Explosives] assets were embedded around the Capitol on J6."

The Democrats have nothing else to take to the midterms but demonization of their political foes, using the Jan. 6 Committee to subpoena members of the Trump administration and leak a steady drip of anti-Republican stories.

But Pelosi's perfidy is coming back to haunt her, as the lawyer for former Trump adviser Steve Bannon presses home the argument that the January 6 committee is unconstitutional.
In a motion filed Friday to dismiss Bannon's indictment for contempt of Congress, attorney Bob Costello argued that Pelosi's rejection of Republican members put forward by House Minority Leader Kevin McCarthy renders the Committee void.
Neither of Pelosi's hand-picked GOP patsies, Liz Cheney and Adam Kinzinger, count as the "ranking member" needed by the Committee to issue subpoenas.
How delicious if Pelosi's malice ends up destroying her star chamber.
2- Apparently, being the Imaginary Governor of Georgia is a lucrative gig.
Stacey Abrams Increased Her Net Worth 3,000% in Less than 4 Years – What Is the Real Source of Her Income
QUOTE: In the age of corruption and stolen elections, Stacey Abrams may have eaten the cake.
The Daily Caller reports that Abrams increased her net worth by millions in the past few years.
Democratic Georgia gubernatorial candidate Stacey Abrams has become a millionaire.
Abrams is worth $3.17 million, according to the state disclosures she filed in March, The Associated Press reported Tuesday. When she first ran for the Georgia governorship in 2018, Abrams was dealing with a "hefty bill from the IRS" and was worth only $109,000, the outlet noted.
The "hefty" tax bill from the IRS was $54,000, with a further $410,000 in liabilities, according to Fox News. She owed $96,000 in student loan debt and $83,000 in credit card debt, AP reported.
The Daily Caller reports that Abrams received $5-6 million in speeches and book deals. (This is one way Democrats launder money to their politicians.) The Caller also notes that Abrams has been paid, "paid $700,000 over her three years as executive director of the Southern Economic Advancement Project". And, it is unknown how much Abrams has received from related entity Fair Fight Action.
3- Kurt Schlichter outlines how we can wrest back control of the public schools. Be sure to read his five steps and get involved locally in your school board races.
Defending American Democracy Requires We Start by Crushing the Public School Weirdos
QUOTE: Schools were not established so that narcissistic stange-os with galaxy-sized daddy issues could work out their personal psychodramas using our children's minds as props. They were established to teach our kids to read, write, do some math, and be useful citizens. And that's what we, the People, want.
And we, the People, get to make the decision about what gets taught in our classrooms. The emphasis is on "our classrooms," as in "not the government employees we hire to instruct classes" classrooms. I know where these people got the idea that the classrooms are their domain and we mere citizens are mere interlopers. They got it in their college education course classrooms, where they were taught that they are entering some sort of special caste by being teachers and have some sort of special claim on what goes on inside the schools that mere parents may not interfere with.

Time to tighten up on the teachers as a prelude to tightening up on useless public employee across the government.
This is what democracy looks like – the citizens telling the government what to do no matter how sad it makes the government flunkies. And when they oppose us, it only reaffirms that the left hates democracy.
Please join us in this fight. We must have your help to continue it. Your monthly contribution helps us plan and budget. We appreciate your determination to stand with us as we stand in the gap for you.
Read. Know. Share. Pray. Fight.
Hold Fast,
Defending The Republic
——————————-
April 15, 2022
Good News Friday
Dear Patriots,
The best news is that no matter how difficult our times seem, there is hope for a new day. Christ's empty grave gave us that reassurance.
Rejoice in Easter! It is a celebration of hope, love, and living joyful lives.
Have a joyful Resurrection day with your loved ones. As we also begin the week of Passover today, we wish those observing Passover all of the blessings of the holiday.
Sidney and the Defending The Republic team
All DTR Newsletters are archived HERE.
###. ###. ###
To have confidence in the outcome of any election, we must continue to demand (1) real paper ballots, (2) hand counted in a bipartisan transparent process, and (3) citizen voter ID.
Missed a newsletter or to revisit a past newsletter? They are archived HERE .
Comments or Questions? Contact: editor@defendingtherepublic.org
NOTE: Defending The Republic, Inc. is a §501(c)(4) non-profit organization, gifts to which are not deductible as charitable contributions for Federal income tax purposes.
Follow Our Progress:
Sidney on Telegram
Sidney onTruthSocial: @realsidneypowell
——————————-
APRIL 13, 2022
Sidney on FrankTV … Plus
Dear Patriots,
Earlier this week, Sidney Powell was a guest on the Brannon Howse show on FrankTV.
Sidney discusses a range of issues including when we may soon get more information on Dominion.
Sidney on FrankTV on RUMBLE
1- Once again the great Governor of Florida gives a Master's Class on "How Republicans Should Govern".
Ron DeSantis Just Scored a Knockout Blow on Florida Redistricting
QUOTE: At what point do people stop doubting Ron DeSantis? The critics said the Florida governor couldn't win the battle over Critical Race Theory. They said he couldn't ban mask mandates in schools. They said the Parental Rights in Education law would be his undoing. And yet, DeSantis just keeps coming out smelling like roses, and the latest example of that may be one of his most important victories yet.

The battle over redistricting has raged in Florida for months now, with even Republicans in the legislature doing their level best to surrender and hand Democrats a nearly status-quo result. DeSantis, on the other hand, stood up and said he wasn't going to allow the GOP to fold. In the face of immense pressure, he vetoed the legislature's map, setting up a standoff. Who would blink first?

Well, we have an answer. DeSantis just scored a knockout on the question of redistricting

They said he couldn't win this fight, but once again, the Florida man has proven his doubters wrong. In practice, that means the GOP will end up with a likely 20-9 or 21-8 advantage now instead of the 17-12 or 18-11 seat advantage the Republican-led Florida Senate originally tried to shove through. Further, it means the ridiculous racial gerrymander in the northern part of the state, which stretched for 200 miles is almost certainly history. After all, it was FL-5 that brought about DeSantis' veto in the first place. The governor's office will now submit a map they feel is legal and fair, and the legislature will have little choice but to pass it.
2- Tennessee makes a great education decision.
Hillsdale college to open 50 charter schools with "anti-woke" curriculum focused on "the centrality of the Western tradition"
QUOTE: Hillsdale College plans to add at least 50 public charter schools with an "anti-woke" curriculum focused on "the centrality of the Western tradition."

Tennessee Governor Bill Lee has set aside $32 million in public funds to start the schools.

Hillsdale college , which has close ties to Trump, developed the "1776 curriculum" which portrays America as "an exceptionally good country" and was set up in direct contrast to the NY Times progressive "1619 project."

Governor Lee told lawmakers "For decades, Hillsdale College has been the standard-bearer in quality curriculum and in the responsibility of preserving American liberty.""I believe their efforts are a good fit for Tennessee," he added.
3- Many people are fighting for their rights.
FoxBusiness

Airline worker forced on unpaid leave over COVID vaccine mandate vows fight is 'far from over' at LA rally
QUOTE: A "Defeat the Mandates" rally in Downtown Los Angeles Sunday afternoon drew thousands of protesters and a lineup of speakers who shared their stories about refusing to obey COVID-19 vaccine mandates.

Among the many speakers was United Airlines pilot Sherry Walker, who says she was forced on unpaid leave and prohibited from accessing her 401(k) benefits for her refusal to take the vaccine.
Walker, with help of two other people, led more than 2,000 United Airlines employees in a lawsuit against the company for "discriminating, and retaliating against the unvaccinated, and forcing them on unpaid leave."

The courts ruled in their favor in February, but Walker, through Airline Employees 4 Health Freedom (AE4HF), the organization she co-founded, is helping airline employees get back to work. She said her case was far from over.
4- Again we see that leftist policies always fail.
FoxNews

California, New York handled COVID-19 lockdowns the worst, Florida among the best, a new study shows

QUOTE: A new study has graded states by how well they handled the coronavirus pandemic and its subsequent restrictions and lockdowns, showing a stark contrast between liberal and conservative states.
The Committee To Unleash Prosperity study compared state performance on metrics including the economy, education, and mortality from the virus, and examined how states and their respective governments handled the pandemic response.

"Shutting down their economies and schools was by far the biggest mistake governors and state officials made during COVID, particularly in blue states," Steve Moore, co-founder of the Committee to Unleash Prosperity, told Fox News Digital. "We hope the results of this study will persuade governors not to close schools and businesses the next time we have a new virus variant."

New York, California, New Jersey and Illinois were among the worst in dealing with the coronavirus, performing "poorly on every measure," the report said.

These states "had high age-adjusted death rates; they had high unemployment and significant GDP losses, and they kept their schools shut down much longer than almost all other states," the report added.

States like Utah, Nebraska, Vermont, Montana, South Dakota and Florida — all governed by Republicans — received the highest scores in the study, first through sixth, respectively. In fact, 13 of the top 15 states in the study are governed by Republicans. (Montana had a Democratic governor until the 2020 election.)

The study also found no correlation in those states that enacted stringent travel, vocation and dining restrictions with lower death totals.
5- A must read article by Julie Kelly on the shocking details of the FBI involvement in the so-called kidnapping of Gretchen Whitmore.
American Greatness

FBI Kidnapping Caper Was Flagrant Election Interference
QUOTE: On October 8, 2020, Michigan Governor Gretchen Whitmer announced shocking news: federal authorities had arrested several men for conspiring to kidnap and possibly kill her before Election Day. After indulging in a moment of self-pity, Whitmer quickly pinned the blame on President Trump, a man with whom Whitmer had engaged in a very public feud throughout 2020 over pandemic-related lockdowns.

Trump, Whitmer claimed, fueled the rage of alleged white supremacists and right-wing militias responsible for the dastardly abduction plot. "When our leaders meet with, encourage, or fraternize with domestic terrorists, they legitimize their actions," Whitmer said in a televised speech. "And they are complicit."

Earlier that day, Michigan Attorney General Dana Nessel, also a Democrat, and officials from the U.S. Department of Justice detailed the charges in a separate press conference. "Last night, the FBI and Michigan State Police arrested six individuals charged in a criminal complaint with conspiring to kidnap the governor of Michigan, Gretchen Whitmer," explained Andrew Birge, assistant U.S. Attorney for the Western District of Michigan. The defendants, Birge claimed, plotted to kidnap Whitmer from her vacation cottage "before the November election."

His office took the lead in prosecuting the six defendants, who also faced weapons of mass destruction charges.

Exactly 18 months to the day, Birge's prosecutors suffered a humiliating defeat in a Grand Rapids courtroom after a jury acquitted two of the men and deadlocked on the guilt of two others. (Two defendants pleaded guilty and testified for the government during the three-week trial). Despite endless resources and favorable rulings by the judge overseeing the case, the government failed to secure a single conviction in what the Justice Department considered one of its largest domestic terror investigations ever.
6- This seems like a great way to run an election!
Voting in France is on Sunday: NO Mail-in Ballots, NO Dirty Voting Machines, Only Paper Ballots and EVERYONE Must Show a Voter ID
QUOTE: Democrats could never make it in France. They can't cheat.

Voting in the French presidential election is Sunday. There are NO mail-in ballots. There are no dirty voting machines. Only paper ballots are used. And EVERYONE must show a voter ID.

In France, the ballots are counted by hand and the winner is announced by the end of the day.

ABC News reported:
French voters in Sunday's presidential election will use the same system that's been used for generations: paper ballots that are cast in person and counted by hand. Despite periodic calls for more flexibility or modernization, France doesn't do mail-in voting, early voting or use voting machines en masse like the United States. President Emmanuel Macron is the clear front-runner, though an unprecedented proportion of people say they are unsure who they will vote for or whether they will vote at all.Voters must be at least 18 years old. About 48.7 million French are registered on the electoral rolls of the place where they live.
Voters make their choices in a booth, with the curtains closed, then place their ballot in an envelope that is then put into a transparent ballot box. They must show photo identification and sign a document, next to their name, to complete the process.
Thank you again for your outpouring of support this week. We feel your prayers and are buoyed by your confidence.
Read. Know. Share. Pray. Fight.
Hold Fast,
Defending The Republic
————————————
April 6, 2022
A Massive Evil Threat to our Country
… and to the Rule of Law
Dear Patriots,
Today we will be outlining for you a massive, evil threat to our country, our freedoms and to The Rule of Law.
Everyday we are seeing more and more evidence that there was election fraud of all kinds all over the country in 2020.
We have been sharing this information with you for over a year – from the influence of millions spent by Mark Zuckerberg, to ballots delivered in semi-trucks, to lies about voting machines being connected to the internet, to drop boxes and mail-in ballots. The list of illegal acts perpetuated by the leftists of the world to obstruct the election is a long one. More information emerges daily supporting the reality of the fraud, how long it as plagued us and how widespread it is.
You would think the left would try to slink away quietly, embarrassed by being caught. But, they are so emboldened by the fact they stole the power, they are doubling down on destroying anyone who dared challenge their authority and spoke about illegal activities surrounding the election of 2020.
As you know, Sidney Powell (and our legal staff at Defending The Republic) have been working tirelessly to help people caught in the snares of our corrupt government and its many corrupt institutions. They have done this despite the heavy load of $4 billion dollar law suits filed against Sidney and five suits in four jurisdictions, multiple baseless bar grievances filed against multiple members of our team, countless false media hit pieces, and politically-driven sanctions motions.
These actions are pure harassment suits brought for the primary if not sole purpose of intimidating or bludgeoning us into silence.
Added to the lawsuits and other threats, there is now a fully-staffed and well-funded evil organization working to destroy any attorney who stands against the cabal that planned and orchestrated the coup of the presidency of the United States.
The group doing this is called The 65 Project.
NOTE: You may also see it as Project 65.
This newsletter is to inform you of this group and to ask for your help to fight it. As you can imagine, Sidney Powell is high on their list for destruction. She and Defending The Republic are squarely over the target with our messages and our legal battles. We are fighting every day for you on multiple fronts, and they know we know what they did.
They not only want to shut us down, they want to destroy Sidney Powell. This is unadulterated political intimidation and lawfare at its worst.
Inform yourself on these people, their tactics, and their organizations. We must fight this battle together. (1) Discuss this information everywhere you go and (2) pass this information on to your friends.
Now, it is imperative that you join us with your financial support. Make a monthly contribution to help us help you. We have more battles to fight now than when we began our efforts, and they have only become more intense as the left has consolidated unprecedented powers as they have taken away more freedoms than we ever thought possible in this country.
Join us in continuing our work on behalf of many January 6 defendants, US military members who do not want to be forced to risk their health by taking an unlicensed, experimental "clotshot", and our ongoing defense against Dominion, Eric Coomer, various bar Associations, the city of Detroit, state officials in Michigan, and now Project 65.
Here, in full, are three articles that will help you understand the tactics of the left and what is at stake. Every American should be outraged by this effort to chill all debate or legal accountability, not to mention the well-funded deliberate destruction of reputations and livelihoods.
"I and Defending The Republic stand in the gap for you every day. For us to succeed, each of you must join us in every way you can. Send this to all your friends. Encourage everyone to join us by donation $10/month to fund our fight. Discuss the issues and information we share we you everywhere you go. You can do something about all the wrongs you see by helping us fight them. Together, we cannot be stopped. We are determined to find the truth and set it free." – Sidney Powell, April 6, 2022
Please go HERE to donate $10/month or more to fund our fight.
1- Revolver
"Project 65" Seeks to Kill All the Trump Lawyers — By Canceling Them: The Progressive Left's Latest Move to Destroy America
by Jeffrey Clark, Former Assistant Attorney General at the U.S. Justice Department
As Shakespeare famously wrote in Henry VI Part II: "The first thing we do, let's kill all the lawyers."

Even for me as a lawyer, it's hard not to sympathize with that sentiment. Lawyers are a drag. But in reflective moments, I'm more partial to Sir Thomas More's line from Robert Bolt's A Man for All Seasons: "And when the last law was down, and the Devil turned 'round on you, where would you hide, Roper, the laws all being flat? This country is planted thick with laws, from coast to coast, Man's laws, not God's!"

The evenhanded application of the law is a principle that must be defended. Everywhere, balance and perspective are under attack. Whatever the costs of America's process-heavy adversarial contests, that feature of our polity is a key bulwark of liberty. Due process is not something to be trifled with, deconstructed, or thrown away based on the passions of the political moment.

Yet that is happening, right now. The Left has set the lines of battle: Any lawyers who worked for President Trump with verve and ingenuity, along with any lawyers he retained to mount his various 2020 election contests, must be crushed, must have their noses rubbed into the dirt, must if possible lose their jobs and even their right to practice law.
It's not right, just as it would not have been right to demonize the lawyers who mounted Al Gore's challenges to the 2000 presidential election in Florida.

On the Left, the constant rallying cry is "Remember January 6!" It's like a woke version of "Remember the Alamo!", designed to divide and conquer instead of unite the nation in the spirit of apple-pie American patriotism. For those who know me, I'm a lot more partial to traditional patriotism than to false and cynical attempts by MSNBC and its ilk to use the aberration of January 6 as some kind of Rosetta Stone to American politics.
As James O'Keefe has recently brought to light, even Matthew Rosenberg of the New York Times secretly knows I'm right.

Project 65 and Its Despicable Aims

When the Left wants something, you can be sure that limitless streams of money will soon pour forth to fund their destructive crusade. Recently, Axios profiled something significant you might have missed: "Project 65," a new initiative funded by millions in "dark money" to destroy as many Trump-affiliated lawyers as possible.

At the retail level, Project 65's purpose is to file bar complaints against 111 lawyers wherever they are licensed.
At the wholesale level, it seeks to amend state bar rules, so that no lawyers with a sense of self-preservation will ever again want to bring election-related contests on behalf of President Trump, or any other populist conservative candidate.
According to Project 65, everyone secretly knows that elections in Atlanta, Chicago, or Philadelphia (my home town) are entirely aboveboard, so any legal challenges to them must be in bad faith. My Mom's stories from decades of poll watching in Philadelphia must have been hallucinated, and a slew of election fraud cases in Philadelphia must have magically disappeared from the annals of the law.
The Chicago corruption of Mayor Daley in the 1960 presidential election is an old wives' tale. Election fraud in America simply doesn't exist. Of course, some exceptions exist—for Democrat complaints of voter fraud, of course.
Don't expect Project 65 to file a bar complaint any time soon against losing candidate Stacey Abrams over her frequent claims to be the legitimate governor of Georgia.

Project 65 is led by David Brock, the founder of Media Matters for America and the super PAC American Bridge 21st Century. Brock is still on his life-long quest to expiate his decades-old "sin" of writing The Real Anita Hill, a book attacking the credibility of Clarence Thomas's harassment accuser. Brock will be joined by an advisory board that includes former Senate majority leader Tom Daschle, Clinton affiliate Melissa Moss, and "Republican" Paul Rosenzweig.

(Here I pause to ask, Paul, what's happened to you? We both served in the Bush 43 Administration, me at Justice and you at Homeland Security. President Trump actually achieved many of the goals President Bush advocated, yet rarely did much to accomplish. Talking a good game is not the same thing as running a good game. Best to judge by fruits and not by braggadocious tweets, I think.
Never Trumpism seems to be a fever that makes calmly comparing records impossible.)

Here's what Brock describes as the mission of his project:
"[Project 65] will not only bring the grievances in the bar complaints but shame them and make them toxic in their communities."
According to Axios, Brock's plan is nothing less than a war of the strong against the weak:
"I think the littler fish are probably more vulnerable to what we're doing… You're threatening their livelihoods. And you know, they've got reputations in their local communities."

Give Brock points for honesty, at least. Not everyone has the guts to gloat about being pure evil. Project 65 is torn right from the playbook of Saul Alinsky ("Pick the target, freeze it, personalize it, and polarize it"): Shame lawyers, plague them with hefty legal bills, and especially pick off ones who are less famous and backed by fewer resources.
Given all that, it's better to call Project 65 Project Shame, Project Fear, or the Project of Personal Destruction.
And wait, why is it even called Project 65? Because (groan) that's the number of lawsuits filed to support the "Big Lie," of course.

Monopolies are never good, whether one is talking about cornering the market for silver, for banking services, for rare earth minerals (hello CCP), or for social media. Lawyers are indispensable to promoting any abstract cause or to any concrete enterprise that must enter the court system to present grievances.
Trying to shame, outlaw, and destroy the personal reputations of any category of lawyers, on the Right or on the Left, must be resisted with maximum effort. And make no mistake, as Axios recognizes after talking to Brock himself (and others at Project 65 clinging to anonymity), the goal of the effort is to chill market forces:
"The 65 Project is focused on starving any future efforts of legal talent as well as focusing on 2020."

Professor Alan Dershowitz sees the game afoot. He told Breitbart that he will "defend any lawyer targeted by [the] McCarthyist '65 Project.'" Good for him. He immediately recognizes that Project 65 flunks any test of Kantian evenhandedness and ethics:

It was only 22 years ago when lawyers like me sought to block the election of President George W. Bush, believing as we did that Al Gore actually received more votes than Bush in Florida and was the rightful winner. We lost in court. But back then no one suggested going after the hundreds of lawyers who tried to prevent Bush's certification. A dangerous weapon, like the 65 Project, unleashed by Democrats will surely be used by Republicans at some future time. [Breitbart]

Bingo. It's the Golden Rule. If progressives can try to starve Republicans of legal talent, turnabout will become fair play. And it should not be allowed to become fair play—by either side.
Weaponizing bar rules to endlessly relitigate contests about the 2020 presidential election (or any election) is not what the rules of legal ethics and professional conduct exist to accomplish. It is blatant lawfare, designed to impose ruinous costs on lawyers of an enemy political faction. It's a Pandora's box that should remain closed.

The Three Categories of Lawyers Project 65 Seeks to "Freeze" in Alinsky Terms

Project 65 plans to target three categories of lawyers: (1) Trump's inner circle of lawyers, e.g., Jenna Ellis and Boris Epsteyn, (2) lawyers who signed on to be alternate presidential electors; and (3) attorneys who participated in the attack on the Capitol or were simply present at the events of January 6.

Let's take each of these categories in turn.
For category 1, the Project reasons that being close to Trump is its own unpardonable sin, a form of guilt by association. That's as un-American as it gets.
Next, as to alternate electors: In the 1960 presidential election between Nixon and Kennedy, there were alternate Democratic Hawaii electors for Senator Kennedy who eventually became the actual electors, so lining up alternative electors to be ready for such an opportunity can't be inherently illegal or unethical.
And finally, while a lawyer who participated in violence at the Capitol on January 6 is clearly a proper subject of a bar investigation and stern discipline, the idea that a lawyer's mere presence at the January 6 protest is unethical is the stuff of a banana republic. Is every left-leaning lawyer who protested George Floyd's death to be rounded up and disbarred because Antifa members assaulted a courthouse in Portland or burned down a police station in Minneapolis?

Is at Least One Other Entity Cooperating With Project 65?

The public announcement of Project 65's kickoff was followed just a few weeks ago by a public announcement that the Texas Bar was considering allegations of unethical conduct filed against the Lone Star State's Attorney General, Ken Paxton.
According to the Washington Examiner, AG Paxton is under fire for suing to overturn the 2020 presidential election, a suit that 17 other state AGs eventually joined him in. Just pause and let that sink in. The notion that 18 state attorneys general were all plotting together in a back room to file unethical, disbarment-worthy litigation shouldn't be a theory that could even get off the ground of its own weight.
This is a naked, cynical attempt to weaponize the bar rules in the service of politics. The very legitimacy of the legal bar depends on not allowing such a weaponization.

Instead of reflecting unbiased application of ethics rules, the attack on Paxton's bar license really boils down to the claim it is beyond the pale to contradict the regime's "Big Lie" refrain. This refrain holds that the 2020 election was perfect, no matter what evidence has emerged or will emerge in the future.
There is no attorney ethics rule that mandates agreement with Democrat media narratives, however often they are repeated. It is that fact Brock and his ilk seek to change.

Democrats don't like that Paxton courageously questioned whether the 2020 presidential election was aboveboard. But Paxton and his 17 fellow state AGs elected by the people were fully entitled to argue that the 2020 election was not conducted in accord with the Constitution.
Specifically, the Presidential Electors Clause (Article II, Section 1, Clause 2) requires such electors to be appointed in the manner determined by state legislatures. Not by state governors, not by state courts, and not by state administrative agencies making last-minute changes in voting law under the cover of COVID-19 paranoia.
The Supreme Court refused to take up Paxton's case by a 7-2 vote, but the case was surely colorable and raised fair-minded arguments. Moreover, the Supreme Court majority did not enshrine the "Big Lie" narrative in law. They simply held that Texas lacked constitutional standing. Nothing more.

The complaint against AG Paxton was filed not by Project 65 but by a different group called Lawyers Defending American Democracy (LDAD). LDAD's Chairman is a past litigation opponent of mine, former Democrat AG of Massachusetts (and noisy proponent of socialist climate change regulations) Scott Harshbarger.
Other LDAD members include Lucien Wulsin, Founder and Director of Insure the Uninsured Project, and Martha Barnett, former chair of the ABA's House of Delegates (for more on the ABA's own ideological drift, see Revolver's writeup here). They are leftists at the vanguard of leftist causes.

Are LDAD and Project 65 working together? I certainly can't prove it. But I will go out on a limb and predict that at some point in the future, it will likely come out that they are closely aligned and coordinated.

The Texas Bar should make short work of the complaint against AG Paxton, but that situation will have to be monitored carefully. As Paxton himself noted, the lawsuit seems strategically (and politically) timed: "They've intentionally waited a year and a half after my Supreme Court challenge—right in the middle of an election—to do it… Worse, they announced their plans on the very first day of my election against George P. Bush—Biden's and the Democrats' preferred candidate for Attorney General." How convenient.

Legal Defenses to the Project 65 Offensive

Fortunately, legal defenses to Project 65 are easy to come up with.

First, Project 65's goals run afoul of the First Amendment's Petition Clause, which guarantees citizens the right to petition their government for a redress of grievances. Such petitions often come in the form of lawsuits. Frivolous lawsuits can be penalized, but the standards for this are supposed to be clear-cut and limited.
Judges can discipline lawyers for making factual claims that it can be proven they knew were false at the time. Lawyers who make legal arguments that flatly contradict binding legal precedent can be taken to the woodshed as well (though lawyers can always argue that case law ought to be changed as well).
On the other hand, filing lawsuits supported by the sworn testimony of poll workers who saw various forms of shenanigans is categorically the exact sort of activity protected by the right to petition. So is arguing that last-minute bureaucratic changes to election laws violated Article II of the Constitution. And so is complaining about the election rigging enabled by Mark Zuckerberg's Zuckerbucks.
Marc Elias may not like to have to run to and fro defending against such suits, but there is nothing illegitimate about them simply because lawyers for President Trump filed the cases.

Second, forming an organized legal group to hound lawyers who happened to serve as advocates for Republican causes suggests a conspiracy to violate the civil rights of those lawyers' clients, as well as the civil rights of those lawyers themselves.
Civil rights laws are not the exclusive playthings of the Democratic Party. Free expression, free political association, access to the legal counsel of one's choice—these are all foundational rights that a group of dark money-funded lawyers associated with David Brock should not be able to rip away or chase away through fear and the politics of cancelation.

Third, fire can be fought with fire. And to mix the metaphor, sometimes the best defense is a good offense. Every lawyer who is faced with the naked lawfare of Project 65 should file a counter-complaint to the bar where a Project 65 complainant is a member. All lawyers should have much better things to do than to try to deck their opponents, aiming to knock them out in a bar-grievance process resembling Fight Club.

In antitrust law, there is a form of anticompetitive conduct known as "raising rivals' costs." Raising the costs of legal rivals is not a proper endeavor in the American legal tradition anymore than it is fair play in business as to economic competitors.
Brock is openly bragging that his plan is to starve conservatives of legal talent. His words are a self-indictment of monument proportions. His tactic should be shunned and the lawyers using it are the ones who deserve discipline.
Countering Project 65

So, what should be done to block or blunt the Project 65 dagger aimed at the heart of American lawyering? I propose a plan with three parts:

First, we need to fund, on a dollar-per-dollar basis, a Project 65 counterproject. If left unchecked, then at the least Project 65 will burden and frighten any lawyer willing to take on Republican clients. At its worst, Project 65 will go on to create lasting structural and systemic change in the American legal system.
Canceling Trump-adjacent lawyers is just Brock's starting point.
The end goal is to create a reality where left-wing ideology and the legal system are one and the same.
If America's businessmen and right-leaning donors aren't willing to step up now and fund a counter-Project of their own, then they should not be surprised if the day comes where they can't get a lawyer either.

Whenever Project 65 shows up with a proposal to change the bar rules to tilt the playing field against one sort of party, the Project 65 counterproject must appear as well to file rulemaking comments aimed at keeping the bar rules neutral and apolitical.

Personal knowledge should be required for bar authorities to open an investigation into any Project 65 complaint. Typically, bar complaints are filed, for instance, by wronged clients alleging a lawyer absconded with money out of a trust account or that a lawyer has not worked diligently enough on their case.
By contrast, Joe Officious Intermeddler shouldn't be able to read a Washington Post article or search state and federal election lawsuit databases and gin up carbon-copy complaints about the conduct of Trump-hired lawyers they have had no personal contact with.

Any lawyer who participates in drafting a Project 65 bar complaint should be required, under penalty of perjury, to disclose his identity to the bar authorities where he or she files such a complaint. And the drafters of "model" bar complaints that Project 65 takes off the shelf to adapt to launch against any single lawyer should similarly not be allowed to hide in the shadows.

Bar disciplinary authorities should reaffirm their traditional role of being reactive. They exist to investigate complaints filed by clients, and to decide whether lawyers already convicted of crimes or sanctioned by judges should also face further discipline. As John Adams once said: "Go[ ] not abroad, in search of monsters to destroy." State and local bars should not expend their attention and resources on a Project 65 witch hunt to make life hell for conservative lawyers who stood up against the current ruling regime.
Conclusion

The Prussian military theorist Von Clausewitz is famous for his dictum that "war is the continuation of policy by other means." Project 65 seeks to invert that: To turn politics into just another mode of all-out warfare. Attacking the dignity of the bar will be the death knell of our Anglo-American legal system and for fair, competitive politics more generally.
Project 65's lawsuits are an assault on the principle of equal protection under the law and on the Constitution's Petition Clause. This is a fight that patriotic Americans must win, or the United States will just be the latest example of a republic decayed into a phony, failed oligarchy.

Mr. Clark is the former Senate-confirmed Assistant Attorney General of the Environment & Natural Resources Division of the U.S. Justice Department (2018-2021). From 2020-2021, he was also named and simultaneously served as the former Acting Assistant Attorney General of DOJ's Civil Division (2020-2021). Mr. Clark, unfortunately, is still mired in a subpoena fight with the House's January 6 Select Committee.
2- AXIOS
High-powered group targets Trump lawyers' livelihoods
A dark money group with ties to Democratic Party heavyweights will spend millions this year to expose and try to disbar more than 100 lawyers who worked on Donald Trump's post-election lawsuits, people involved with the effort tell Axios.

Why it matters: The 65 Project plans to begin filing complaints this week and will air ads in battleground states. It hopes to deter right-wing legal talent from signing on to any future GOP efforts to overturn elections — including the midterms or 2024.
• The group takes its name from a count of lawsuits that sought to invalidate the 2020 results.
Details: David Brock, who founded Media Matters for America and the super PAC American Bridge 21st Century and is a Hillary Clinton ally and prolific fundraiser for Democrats, is advising the group.
• Advisory board members include former Senate Majority Leader Tom Daschle (D-S.D.); and Paul Rosenzweig, a conservative and member of the Federalist Society who was former senior counsel for Ken Starr's Clinton-era Whitewater investigation and served in George W. Bush's Department of Homeland Security.
• Former Utah Supreme Court Chief Justice Christine Durham; and Roberta Ramo, the first woman to serve as president of the American Bar Association, are also members.
• The project was devised by Melissa Moss, a Democratic consultant and former senior Clinton administration official.
The other side: Some of the lawyers targeted describe the tactics as naked political intimidation.
• "This move is nothing more than a desperate attempt by leftist hacks and mercenaries…" Paul Davis, a Texas attorney targeted for his presence at the Capitol on January 6, wrote in an email to Axios.
• He described an effort "…to neutralize anyone on the right with the ability to stand in the way of the left's efforts to hide malfeasance in the 2020 elections and to clear the path for a repeat of similar malfeasance in the 2022 mid-terms."
How it works: The 65 Project is targeting 111 attorneys in 26 states who were involved to some degree in efforts to challenge or reverse 2020 election results. They include lawyers at large national law firms with many partners and clients and lawyers at smaller, regional firms.
• It will air ads in battleground states, including Arizona, Georgia, Michigan, Nevada, Pennsylvania and Wisconsin.
• It also will push the ABA and every state bar association to codify rules barring certain election challenges and adopt model language stating that "fraudulent and malicious lawsuits to overturn legitimate election results violate the ethical duties lawyers must abide by."
• It plans to spend about $2.5 million in its first year and will operate through an existing nonprofit called Law Works.
Brock told Axios in an interview that the idea is to "not only bring the grievances in the bar complaints, but shame them and make them toxic in their communities and in their firms."
• "I think the littler fish are probably more vulnerable to what we're doing," Brock said. "You're threatening their livelihood. And, you know, they've got reputations in their local communities."
What they're saying: "With great power comes great responsibility. Lawyers have a special role in and special obligation to society," Rosenzweig told Axios in an email.
• "It is all the worse, then, when they use their special position to attack the foundations of the rule of law."
The group has three categories of targets, according to plans reviewed by Axios.
• Trump's legal inner circle, including lawyers such as campaign hands Jenna Ellis and Boris Epshteyn and post-election lawyers like Sidney Powell and Joe DiGenova.
• Lawyers who signed on as "alternate electors," who planned to submit their names to the Electoral College in lieu of legitimate elector slates if Trump-aligned legal challenges succeeded.
• Licensed attorneys who participated in or were present at the Jan. 6, 2021, attack on the U.S. Capitol.
Between the lines: Some of the attorney targets already have been hit with bar complaints. One going after Georgia attorney Brad Carver for his role as an alternate elector was dismissed for lack of evidence. Carver, in an email to Axios, reiterated his position that his involvement was legally appropriate.
• But The 65 Project is focused on starving any future efforts of legal talent as well as focusing on 2020.
• "This is mostly important for the deterrent effect that it can bring so that you can kill the pool of available legal talent going forward," according to a person involved with the effort, who asked to remain anonymous.
Cleta Mitchell, who resigned from Foley & Lardner as she assisted the Trump campaign's post-election legal efforts, characterized The 65 Project's effort as hypocritical.
• "I'm betting Marc Elias isn't on the list," she said in a text message, linking to a story about the Democratic attorney's challenge to the results of a House race in Iowa last year and one about his claims of voting machine "irregularities" in another in New York.
• "Ok for Dem lawyers to file election challenges. Of course."
John Eastman, who crafted a legal memo detailing Trump's options for overturning the election, already is facing a bar complaint in California.
• He "expects the Bar's investigation into these matters will fully exonerate him from any charges," his attorney said in an emailed statement.
    • "As was his duty as an attorney, Dr. Eastman zealously represented his client, comprehensively exploring legal and constitutional means to advance his client's interests
3- Breitbart
David Brock Launches 'Dark Money' Effort to Disbar, Shame, Impoverish Trump Election Lawyers
Left-wing ideologue David Brock has launched a "dark money" effort to disbar, publicly shame, and impoverish more than 100 lawyers who participated in filing post-election legal challenges to the 2020 presidential election results.
Axios reported Monday that the effort, named the "65 Project" because of the number of post-election lawsuits, is funded by anonymous donors and aims to discourage lawyers from representing Republican clients in any future election challenges.

Axios noted:
A dark money group with ties to Democratic Party heavyweights will spend millions this year to expose and try to disbar more than 100 lawyers who worked on Donald Trump's post-election lawsuits, people involved with the effort tell Axios.

Why it matters: The 65 Project plans to begin filing complaints this week and will air ads in battleground states. It hopes to deter right-wing legal talent from signing on to any future GOP efforts to overturn elections — including the midterms or 2024.

Brock told Axios in an interview that the idea is to "not only bring the grievances in the bar complaints, but shame them and make them toxic in their communities and in their firms."
• "I think the littler fish are probably more vulnerable to what we're doing," Brock said. "You're threatening their livelihood. And, you know, they've got reputations in their local communities."
Brock made no attempt to hide the fact that he is trying to deprive his targets of their ability to earn a living, and that he is picking on smaller targets, simply because they represented an opposing side in legitimate filings in an election dispute.

In 2020, then-candidate Joe Biden boasted that his campaign had recruited 600 lawyers to file post-election challenges. One of the key lawyers, Marc Elias, was behind the 2016 "Russia collusion" hoax, but nevertheless led Democratic legal efforts.

Axios notes further that the 65 Project is focused on three groups of lawyers: those who represented Trump, those who were "alternate electors," and those who were present at the January 6, 2021 protest and riot, whether or not they broke the law.
Please consider a donation of any amount to help us fight against the people hellbent to destroy one of the foremost tenants of our founding, the Rule of Law.
Read. Know. Share. Pray. Fight.
Hold Fast,
Defending The Republic
————————-
Dear Patriots,
It is not fun to witness what is happening in the world today. But it is vital that we pay attention. Information is one of the best ways to empower people.
Feel the power. Share the power.
1- It is difficult to make progress when so many institutions are fighting to hide information.

The Gateway Pundit

US Postal Service Refuses to Release Investigative Report on Whistleblower Truck Driver Who Hauled 288,000 Suspicious Ballots Across State Lines Before 2020 Election

QUOTE: Pennsylvania Attorney Tom King says that the United States Postal Service refuses to provide the report from its investigation of the semi-trailer full of ballots that went missing before the 2020 Election in the state.
Joe Hoft from the TGP interviewed attorney Tom King from Pennsylvania. Tom is from a family rich in history with the GOP and is now assisting Fulton County in a couple of court cases related to the 2020 Election. Tom shared some breaking information on the status of the USPS truck driver and whistleblower who reported to authorities that he dropped off a trailer full of ballots in Pennsylvania before the 2020 Election.
Truck driver Jesse Morgan was the truck driver who moved mail for the US Postal Service and who came out after the election and shared his story of how he hauled tens of thousands of ballots from New York to Pennsylvania before the 2020 Election. King says that he was made aware of Jesse Morgan after the 2020 Election.
King confirmed that Jesse Morgan is still in Pennsylvania and is still cooperating with King. Jesse has reported that certain people haven't even been interviewed yet by the FBI or USPS.
King then continued and reported on lawsuits involving Fulton County and the state of PA. One case where the county is suing the state is still with the Supreme Court. The PA Secretary of the Commonwealth decertified the two election machines after the county performed an audit after the 2020 Election. The state did this without looking at the machines. The machines were never touched by the auditors. Instead, the auditors did their work based on a copy of the machines provided by the county.
2- Now that The Globalists have experienced the power they can wield at the drop of a virus, they will keep trying to take away freedoms. They are planning it now.

The Epoch Times

The Chilling Reason They Won't Declare the Pandemic Over?

QUOTE: Over the past two years, in the name of keeping everyone "safe" from infection, the globalists have justified unprecedented attacks on democracy, civil liberties and personal freedoms, including the right to choose your own medical treatment. Now, the WHO wants to make its pandemic leadership permanent, and to extend it into the health care systems of every nation.

The negotiations for this treaty began March 3, 2022.

"Coming off the back of the COVID-19 pandemic, the World Health Organization is proposing a new pandemic treaty they're hoping will be accepted by enough member countries to become a reality by 2024."

The pandemic treaty is a direct threat to a nation's sovereignty to make decisions for itself and its citizens, and would erode democracy everywhere.

As noted by The Pulse, "there are a number of things in the treaty that the people of the world need to consider before going down this path."

In short, it would create a one-size-fits-all approach to disease, without regard for all the varying situations found in individual countries, and this is something we already know doesn't work. The treaty is a direct threat to a nation's sovereignty to make decisions for itself and its citizens, and would erode democracy everywhere.
3- The virus is back in China and the government is engaging in a horrible lock down that includes removing babies from parents who test positive.

Jordan Schachtel on Substack
China goes Wuhan 2.0, forcing Shanghai under hard lockdown
QUOTE: Some 25 months after their infamous Wuhan lockdown, the Chinese government has launched an even more ambitious lockdown campaign, this time in Shanghai, the country's biggest city.
The Shanghai lockdown is much more ambitious than the Wuhan campaign, as Shanghai is both bigger in population size and square mileage. Shanghai is also China's financial hub, serving as the country's (and the world's) leading manufacturing and industrial city. The economic ramifications of a potential long term lockdown in Shanghai will surely be felt worldwide.
Shanghai is indeed fully locked down, and it has been this way for several days.
One thing's for sure: the Shanghai lockdown showcases the horrors of a governing regime having complete control over a society. Through COVID Mania, China further reinforced its "social credit" system, adding more surveillance layers to an already heavily authoritarian system. Those systems, such as vaccine passports and biometric movement passes, were not just adopted by China, but countless Western countries, too.
Due to the scale and scope of the Shanghai lockdowns, the CCP is on the verge of overseeing a very real humanitarian catastrophe. They're already causing a wave of potentially unprecedented starvation, and engaging in barbarism that includes the culling of domesticated animals
4- Once again the majority of Americans prove their common sense. Once again almost all politicians will ignore the majority.

Breitbart

Poll: Majority of Americans Approve of Florida's 'Don't Say Gay' Law, Including 55% of Democrats
QUOTE: The majority of Americans approve of Florida's Parental Rights in Education law — misreported by the left-wing media and activists as the "Don't Say Gay" bill — according to a poll publicized by the Editorial Board at the Wall Street Journal.
That includes 55 percent of Democrats and 53 percent Americans who voted for Joe Biden.
The bill that Gov. Ron DeSantis signed into law, which does mention "gay" in its text, prohibits classroom instruction on sexual orientation or gender identity in Florida public schools in kindergarten through third grade.
"When Americans are presented with the actual language of the new Florida law, it wins support by more than a two-to-one margin," Public Opinion Strategies said about its poll.
5- History repeats. This is a short but interesting remembrance of the world into which Vladimir Putin was born.

David Wood writing at Bari Weiss Substack
In the Shadow of Vladimir Putin's Mother
QUOTE: The Russians are subjecting Ukrainians to the same hell the Nazis subjected to Leningraders—including the Russian president's family.
This is not Ukraine today, but Leningrad under siege by the Wehrmacht during World War II. For 872 days, from 1941 to early 1944, Hitler's Nazi forces sought to pummel into submission the city now known as St. Petersburg. But against the brutal German campaign to force them to their knees, the people of Leningrad held. Under vicious attack by aggressors to whom they had done no wrong, Leningraders were empowered by moral certainty. They were in the right, and they knew it.
If Vladimir Putin didn't experience the siege directly, he surely absorbed the gritty persona of the bare-knuckle survivor. Though much of his life is obscure, what he has allowed to emerge "is very much the mythology of a child of post-siege Leningrad, a mean, hungry, impoverished place that bred mean, hungry, voracious children," writes author Masha Gessen. Indeed, Putin likes to portray himself as a thug. "I was a hooligan," he proudly told officially sanctioned biographers in 2000.
6- Katanji Brown Jackson's nomination is in jeopardy, as more evidence of her history of leniency emerges. … Our encouragement and your actions to CALL YOUR SENATORS is working.
We need to keep up that pressure. Keep calling.
Convicted child rapist nabbed for assault after lax sentence from Ketanji Brown Jackson

QUOTE: Supreme Court nominee Ketanji Brown Jackson doled out a lenient sentence to a child rapist for violating probation — and he allegedly struck again during the time when prosecutors wanted him locked up, The Post has learned.

The Biden nominee's handling of sex offender Leo Weekes' case emerged in a tranche of court filings and transcripts sent to the Senate Judiciary Committee Friday — just days before the panel is set to vote on whether to report her nomination to the full Senate.

While Republicans have previously highlighted Jackson's practice of giving the lightest possible punishments in child pornography cases, the Weekes case throws into question her treatment of rapists, as well.

"This case is yet another example of information coming to light after the nomination hearing concluded because of the Democrats' rushed vetting process," a Republican Judiciary Committee aide told The Post Saturday.

Jackson gave Weekes just 12 months for violating parole despite prosecutors asking for two years in prison. Weekes ended up just serving five months.He was released five months later, the court documents show.

Weekes landed on law enforcement's radar again in June 2015 — when he would have been in prison had prosecutors gotten their way.
Read. Know. Share. Pray. Fight.
Hold Fast,
Defending The Republic
All DTR Newsletters are archived HERE.
---