A very touching story of love…
https://www.theepochtimes.com/student-who-became-quadriplegic-4-months-after-meeting-boyfriend-says-hes-not-left-her-side_3713462.html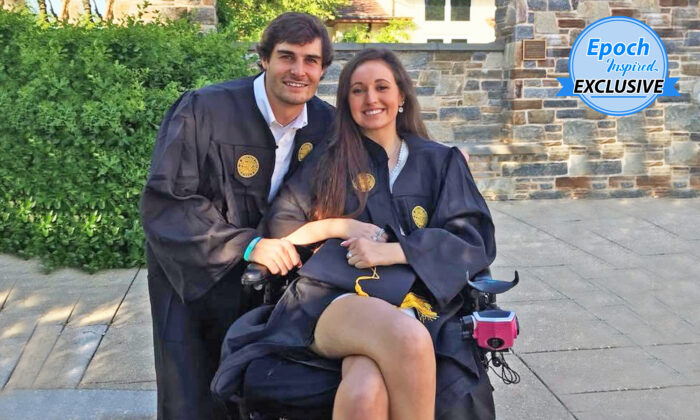 By Louise Bevan
Erin Field and John Benziger began a relationship just four months before a devastating accident rendered Erin quadriplegic. Throughout her painstaking rehabilitation, Erin reassured her new love that he didn't have to stay.
But John, whom Erin calls Jack, never left her side, and the two have been together for almost four years now.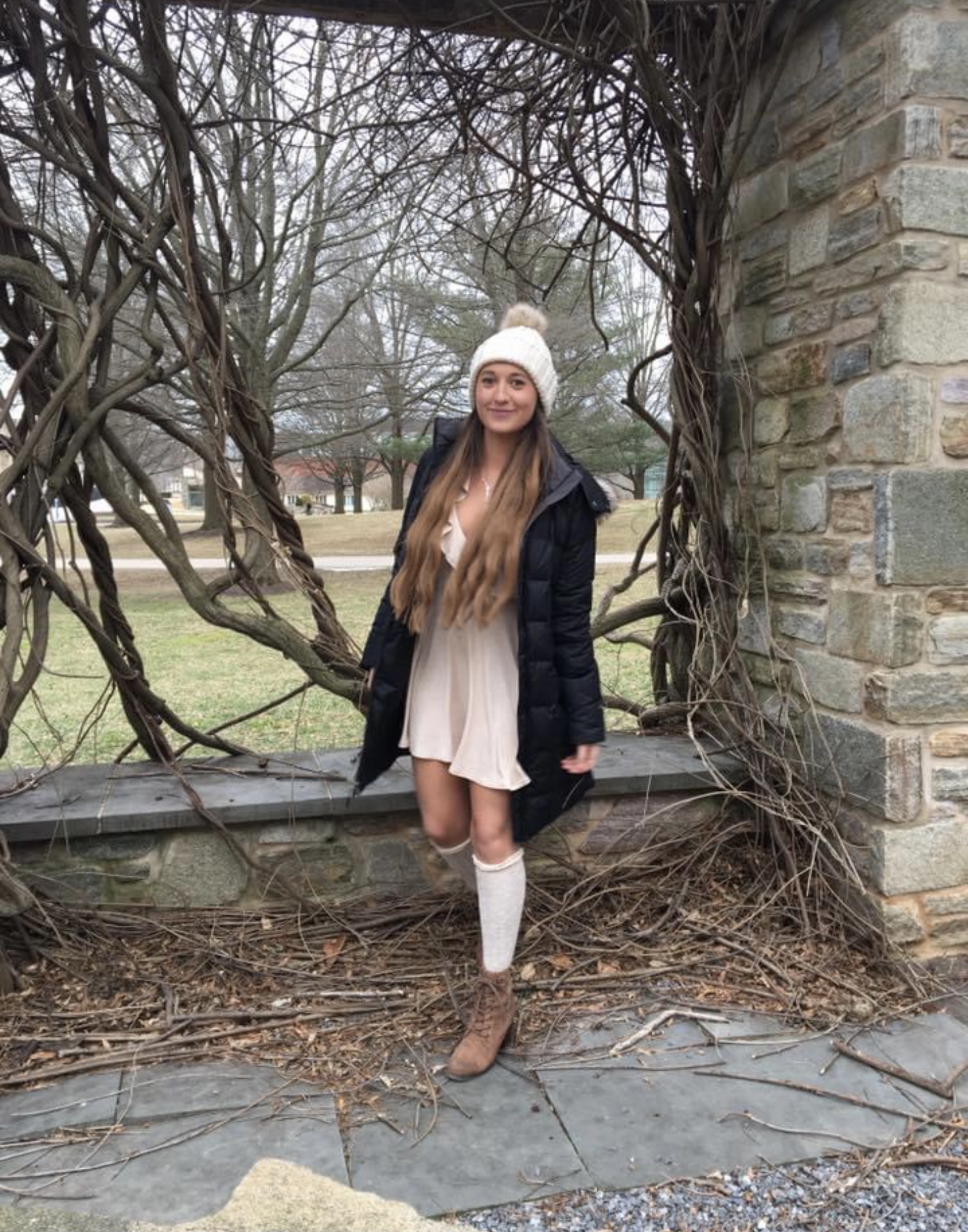 Jack and Erin first met at Goucher College in Maryland. "It's a small school, so we always knew each other, but we didn't start hanging out until junior year," Erin, 25, recalled in an email interview with The Epoch Times.
Jack, also 25, played lacrosse; whilst Erin was on the field hockey team. However, just four months after their romance blossomed, Erin's life changed dramatically.
On July 11, 2017, Erin, who worked as a waitress in Maine during her summer break, took a day off from work so that she and her boyfriend who lived in Pennsylvania could meet at her brother's apartment in Boston.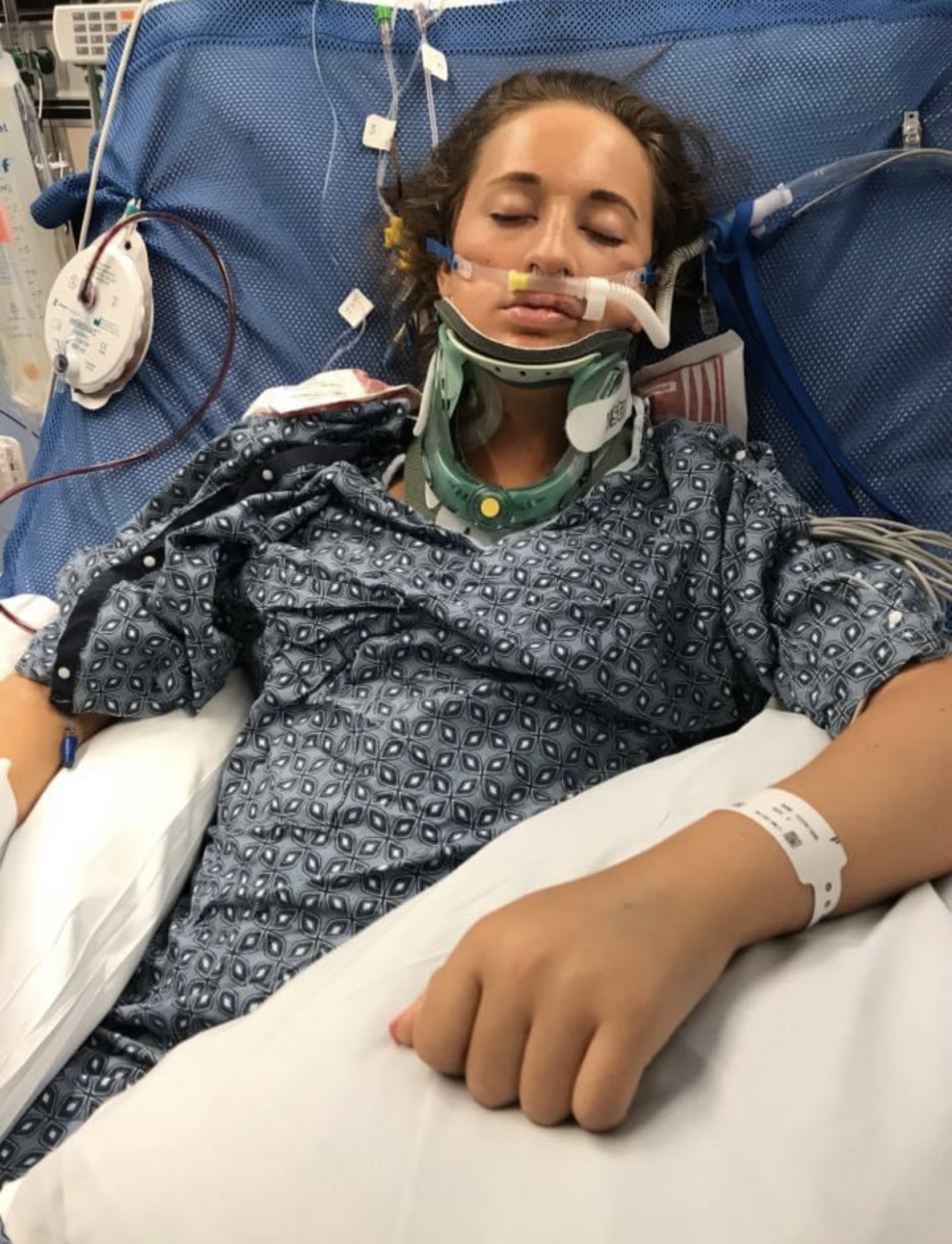 On the last night of their visit, the trio went onto the roof to sit in a hammock hung between a chimney and a wall. "I sat on the hammock like a swing next to the chimney," said Erin, "and the chimney collapsed on top of me, leaving me a C5/C6 quadriplegic with a few other injuries as well."
Erin then had to undergo a lengthy hospitalization in the ICU.
Luckily during that tough period, Jack never left Erin's side. "He would not even leave the hospital, even though only one person was allowed to sleep in the room with me."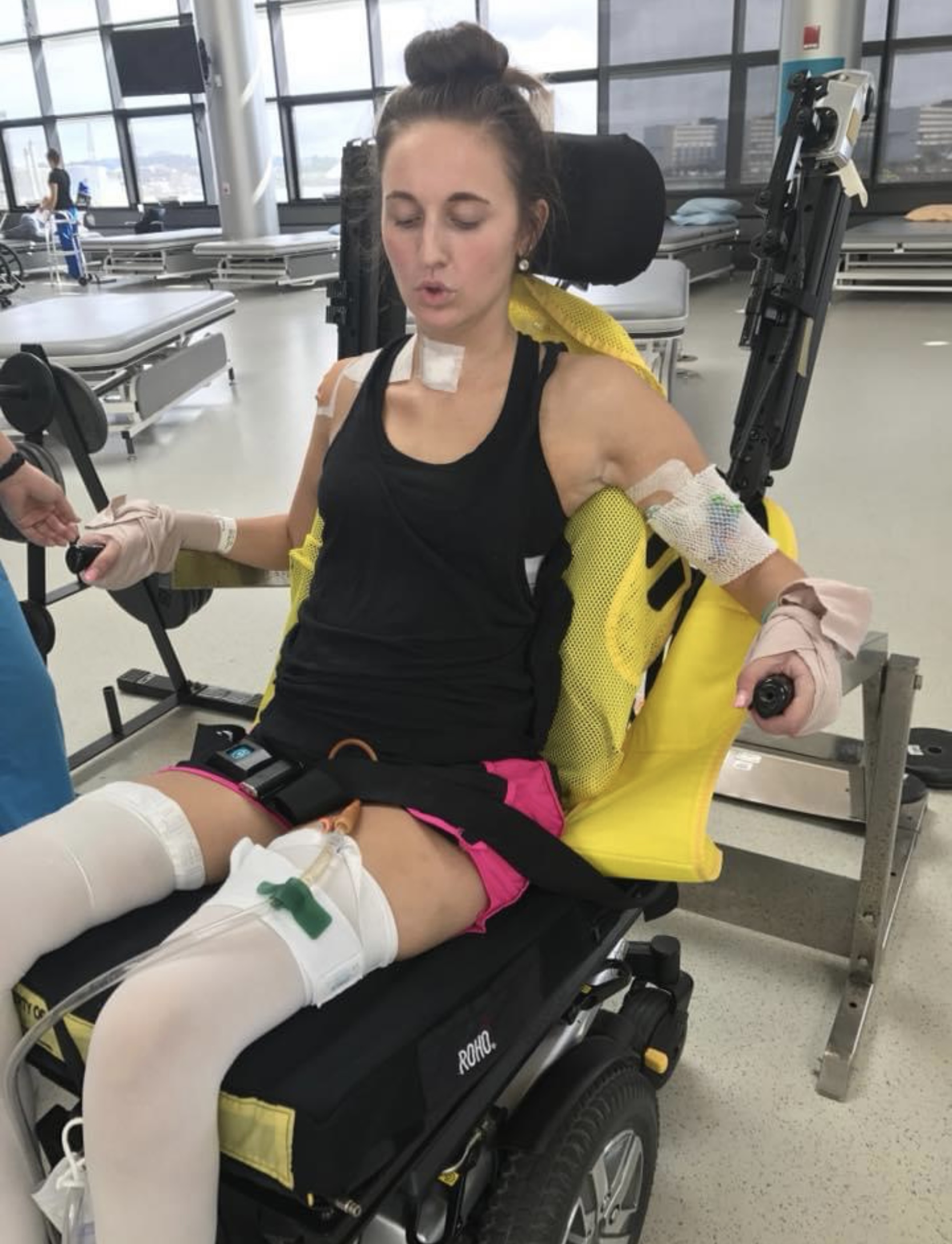 Erin's mother slept beside her daughter, and Jack slept in the waiting room. Convinced by Erin's mom to take the occasional break, Jack always made sure he was back by Erin's side when she woke up.
"He was by my side for everything, even all of the times in the hospital that I don't even remember," said Erin. "When I told him that he didn't have to stay with me, he said, 'No matter what, nothing will change between us.' He has stayed true to what he said ever since!"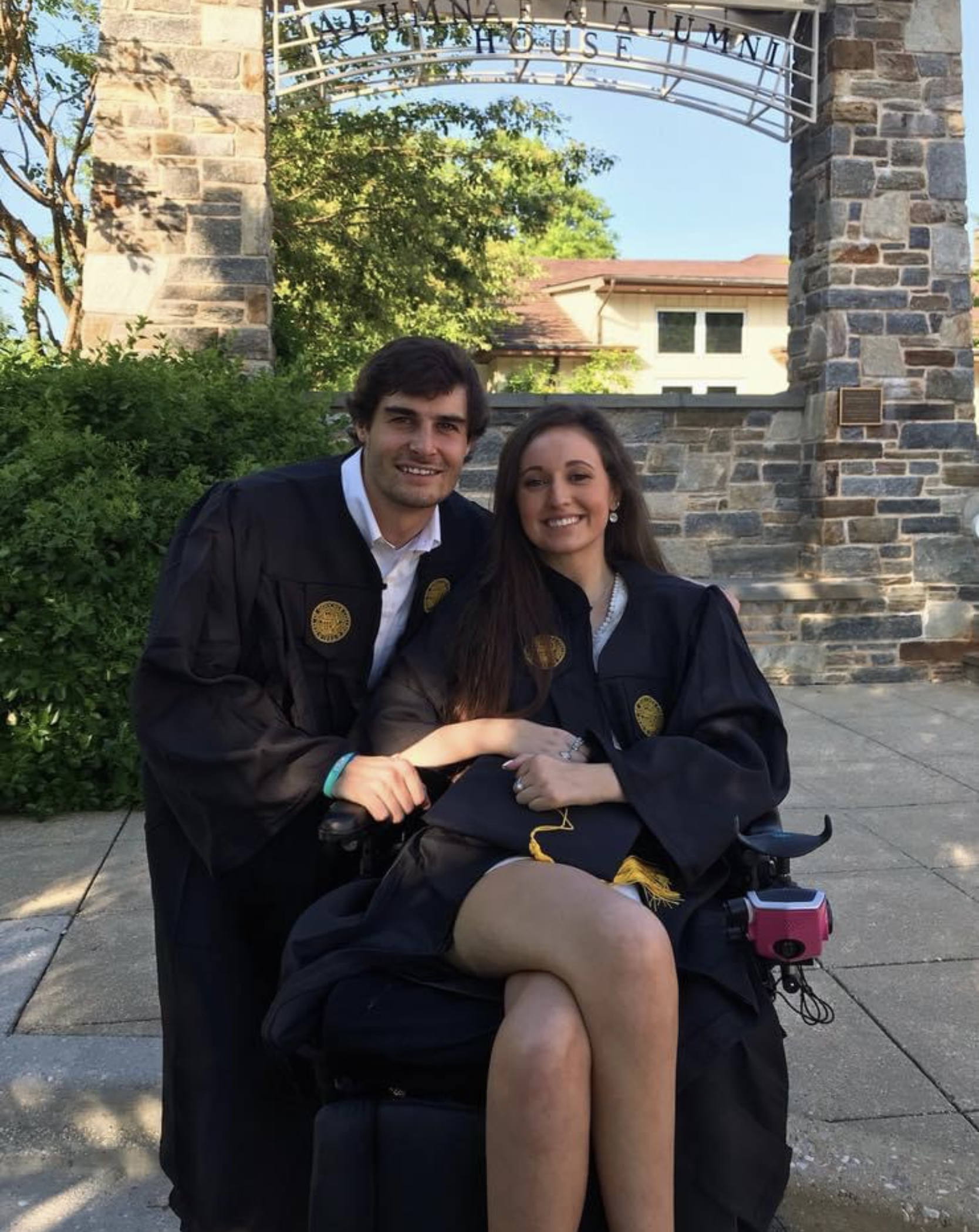 But Jack, says Erin, is not a hero. "He stayed by my side because he truly loved me and he knew that I would do the same thing for him," she explained. "He didn't stay out of guilt or pity, and I think that's really important. Staying with someone for the right reasons is the key to making a relationship work!"
Months after Erin's accident, Erin and Jack returned to college together and graduated with the class of 2018. The couple has also adopted two puppies.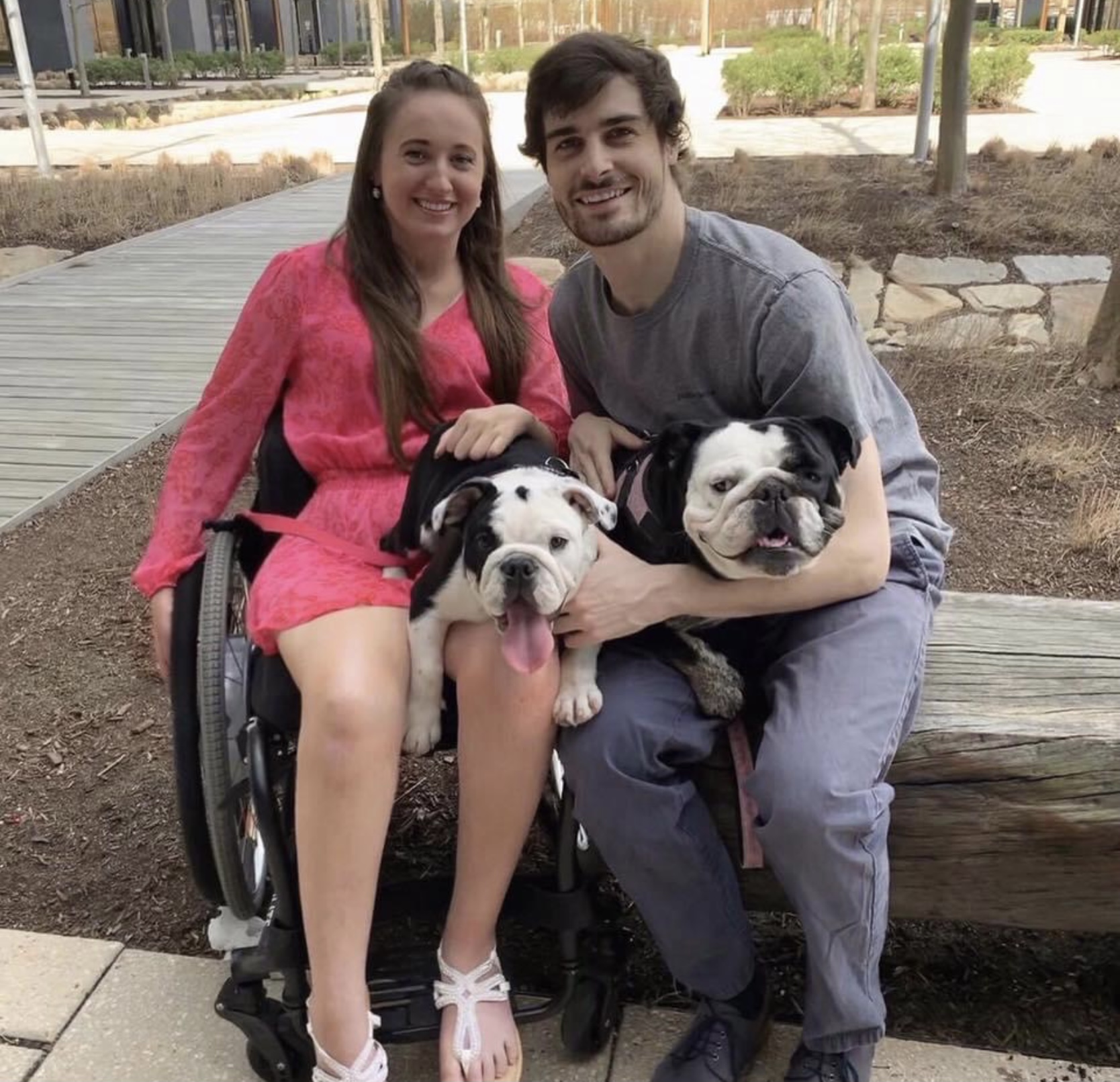 Three years after her accident, Erin shared a video on Instagram highlighting some special moments after the tragic accident.
"I'm still trying to love the new me," she wrote. "I feel a lot of pressure to be further along than I am. But then I remember, it's not our disabilities, it's our abilities that count … I'm also so thankful for my family, friends, and all of the people I've met along the way. I'm genuinely happy to still be alive."
The couple has their sights set on a move to Florida in the spring, for the warmer weather. Erin is currently studying to take the LSAT exam to become a disability lawyer. Whilst Jack works for a technology staffing firm and is Erin's part-time personal care assistant.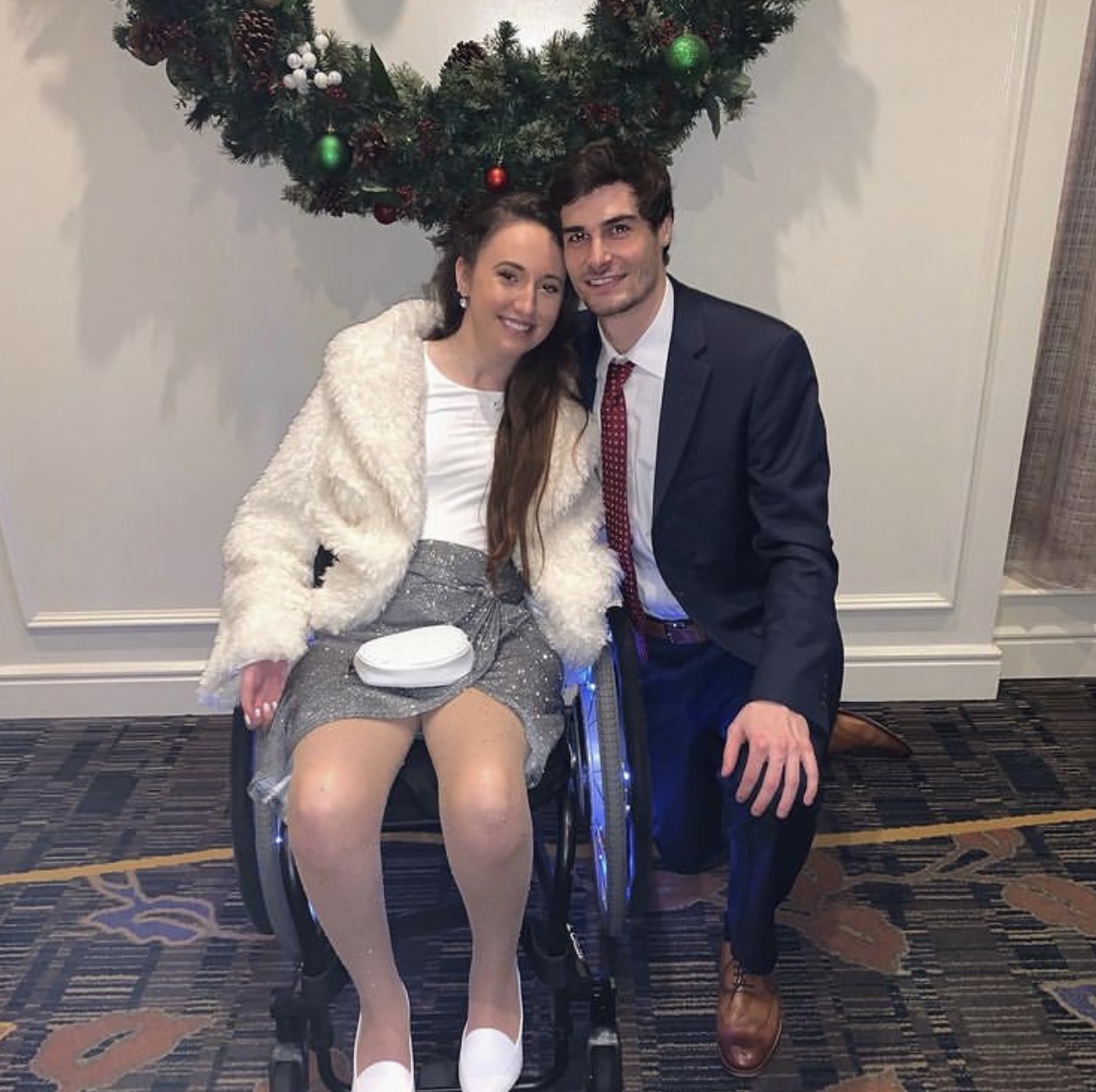 Reflecting on hers and Jack's journey on Instagram in October 2020, Erin posted a moving video montage. "Life may not have gone the way I intended it to go … but I think I've ended up where I needed to be," she wrote.
On navigating life's biggest challenges as a couple, Erin ventured: "I would say, make sure that you have someone by your side that really cares about you and feels the same way that you do … Also, you both need to be willing to adapt to each other's lifestyle and to make sacrifices for one another."
She further told to The Epoch Times, "Communication is key, for sure!"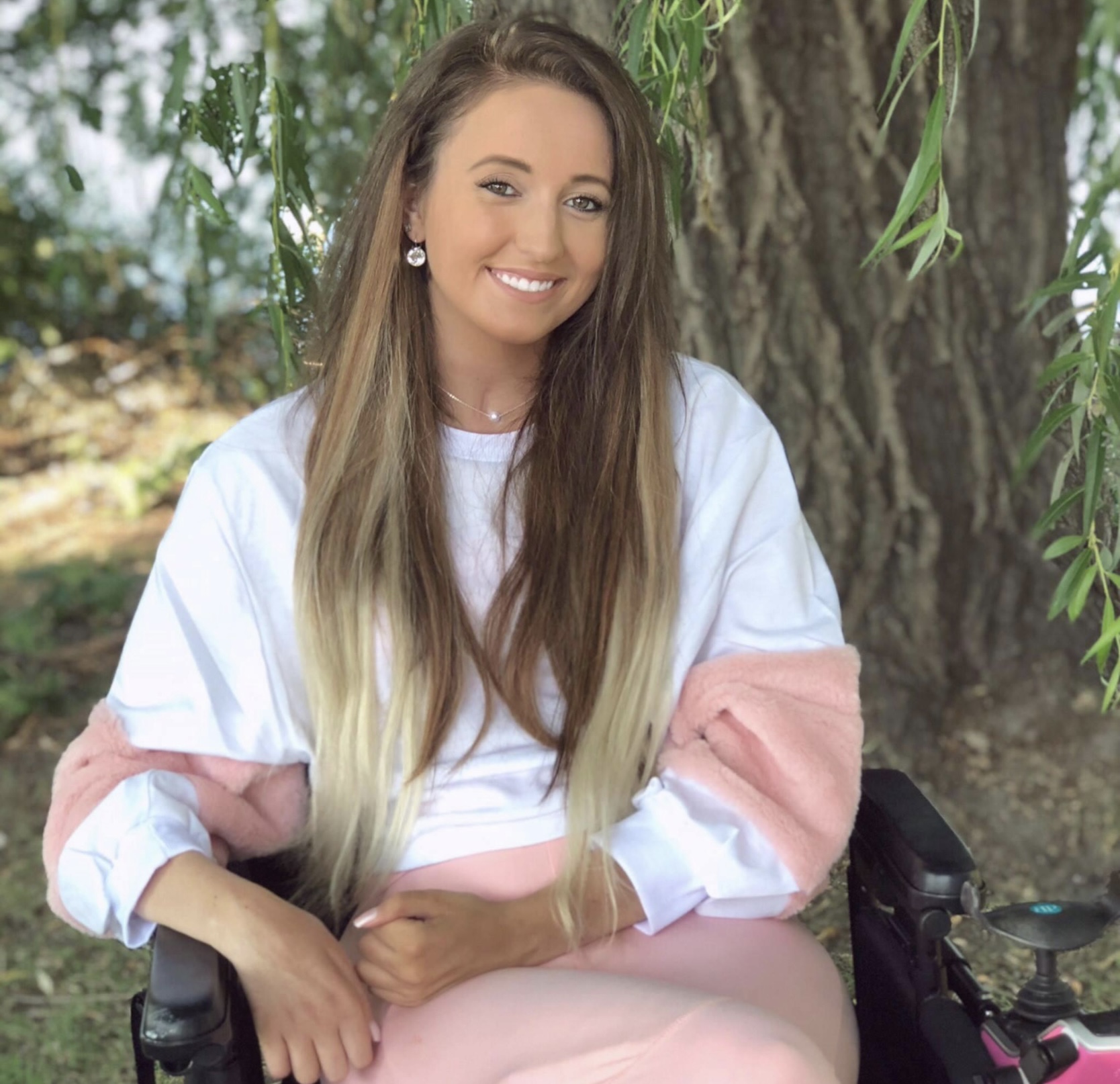 Together, Erin and Jack make an effort not to worry about the little things. "There are such bigger issues that we deal with on a day-to-day basis," said Erin, "so we try not to let the small things faze us."
Share your stories with us at emg.inspired@epochtimes.com, and continue to get your daily dose of inspiration by signing up for the Epoch Inspired Newsletter at TheEpochTimes.com/newsletter