Here's a heartwarming story…
https://www.theepochtimes.com/homeless-man-walks-into-restaurant-asking-for-job-gets-second-chance-from-kind-owner_3724597.html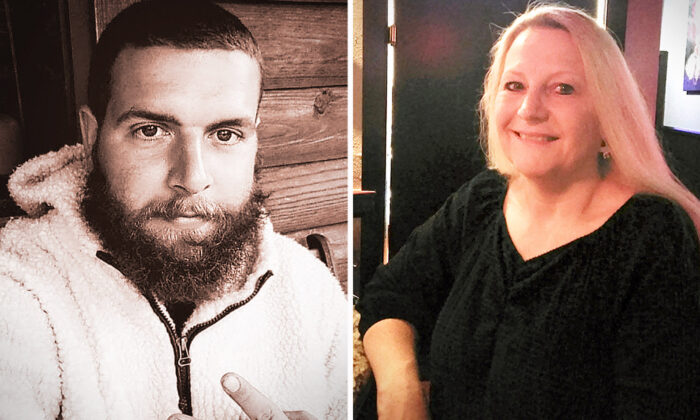 BY LOUISE BEVAN
When a homeless Alabama man walked into a restaurant asking for work, he found a sympathetic owner willing to take a chance on an honest soul. He likely didn't expect his whole community to soon join in the effort to help him back on his feet.
"I graduated high school on an advanced diploma," Taylor Thompson told The Epoch Times. "I went to college for engineering and criminal justice."
However, the 28-year-old Mobile native dropped out because there were things "going on at home." Taylor lived with his father, an ironworker, and mother, a licensed nurse, in an abusive home. His parents eventually separated.
It was Taylor's battle with mental illness and substance abuse, though, that caused him to hit rock bottom.
He recalls an incident after leaving college when he was tazed by police and strapped into a wheelchair in a psychiatric hospital. Terrified and humiliated, that was when Taylor was diagnosed as schizophrenic.
"It's led to a couple of arrests," he admitted. "Every charge I've ever gotten has been dropped. Because I'm no criminal, I don't break the law, I don't steal."
It wasn't long before Taylor lost the roof over his head. He spent five months sleeping in a $35 Walmart tent and drifting.
But all that changed when Taylor met Brenda, owner of BrewHa's Pub & Grub.
A mom of three, Brenda Goodhue has been married nine years, has 13 grandchildren, and two great-grandchildren.
"When Taylor came to the door that day, he didn't ask for a handout like most do," Brenda recalled. "He actually asked for a job and he looked trustworthy."
Brenda gave him some money to run to the dollar store to get some clothes, and to come back and work. "And he's been here ever since," she said. "He cleans up very nicely."
Taylor says he's just thankful to be working.
Adds Brenda: "I definitely believe in God, and I think that maybe I was driven that day to let Taylor in and to give him an opportunity. … There's a lot of homeless people around here, and most of the time I would not give one a job. Something just clicked that day."
Brenda says Taylor is a "jack of all trades."
Taylor's hiring soon sparked a cascade of support from his Mobile community, who were eager to help one of their own get back on his feet. They started a Facebook fundraiser to pay his $250-a-week rent, and it soon collected 10 weeks' worth in donations, hopefully enough until he finds a permanent arrangement.
Recently diagnosed as bipolar, Taylor is combating his symptoms with a prescription for Xanax, meditation, and a clean, organic diet.
"I'm getting my life back together," he says, "and I came home to do it."
Looking to the future, Taylor has his sights on joining the Navy SEALs as an engineer, or studying political science at the University of South Alabama.
"We all could be down-and-out, and somebody always has to lend a hand for that person even to have a chance," Brenda reflected. "So, before you just dismiss someone, just look at the whole package and go from there."
Share your stories with us at emg.inspired@epochtimes.com, and continue to get your daily dose of inspiration by signing up for the Epoch Inspired newsletter at TheEpochTimes.com/newsletter