Good for him! Nice to see some backbone! Eff the anti-racism training waste of time and money. It is always the real racists that spew the accusation "racist" because it is they who see everything through that lens.

You want to end racism?? STOP talking about it.
https://reclaimthenet.org/professor-refuses-to-backdown-after-petition-calls-for-resignation/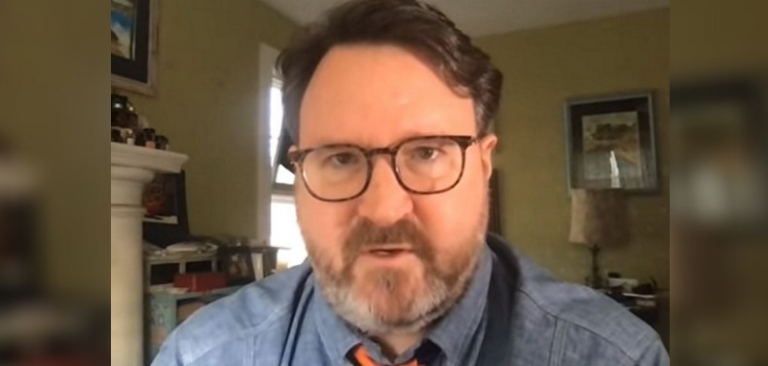 A professor at the University of Vermont (UVM) has responded to an online petition calling for his resignation over a video he made criticizing so-called "anti-racism" efforts at the campus. Prof. Aaron Kindsvatter's definitive answer was a huge "no."
The petition calling for his resignation was started by a student who founded an activism group called UVM Sisters of Color. As of Thursday morning, the petition, titled "Demand the Immediate Resignation of UVM Asst Prof Aaron Kindsvatter," had more than 2,400 signatures.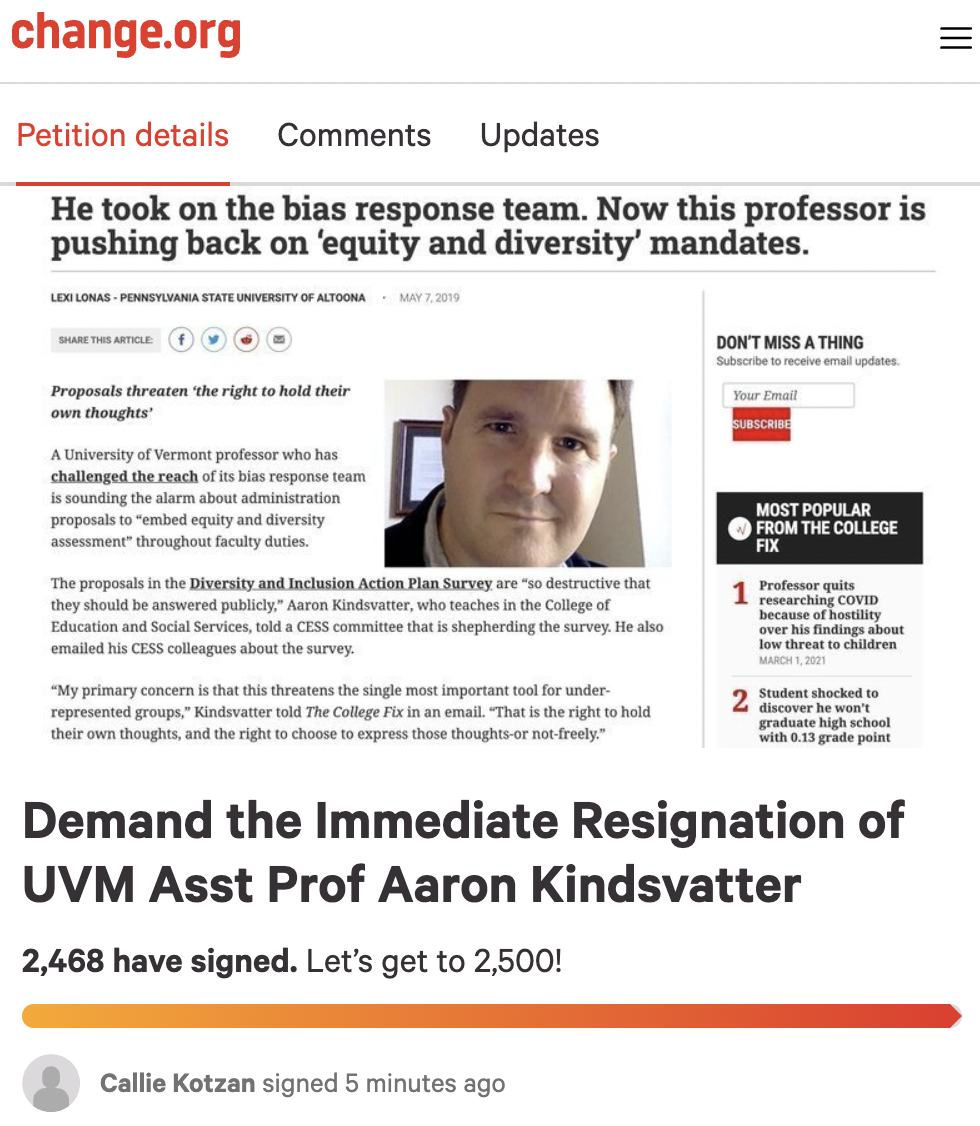 On March 8, Kindsvatter posted a video criticizing UVM's "anti-racism" efforts. In the video, titled "Racism and the Secular Religion at the University of Vermont," he argues that UVM's activist efforts are "crude" and "lacking in falsifiability." His main point was that their so-called "anti-racism" efforts actually contribute to racism.
He concludes the video by calling on UVM to "stop reducing my person to a racial category in your teachings."
"Please stop telling me my views are harmful just because they're more moderate than yours are. We all share the same values, we all want the same thing for our university and our society — it doesn't mean that we all have to think the same way," he added.
The petition argues that his remarks in the video are "harmful to our campus' community of color" and prove his "privilege" and suggests Kindsvatter "denies accountability that campus groups have spent years advocating for.
"He believes "wokeness" to be a proxy for abusing power. As an individual, you have the right to believe that. However, as a professor in the College of Education and Social Services, you have the authority, professional academic obligation and sphere of influence pertaining to counseling and mental wellbeing where it is imperative to realize all of one's own biases. Simply put, Aaron Kindsvatter hides behind sophisticated, elitist rhetoric to mask his self-victimization and racist ideology–a tactic employed by white elites in America to cover up their racism," the petition adds.
In a video posted Mar 16, Kindsvatter responded to the petition. He said:
"Would I please resign? No. Nope. Not a chance. Never gonna happen. No way. Haven't even thought about it. Not for a second. No."